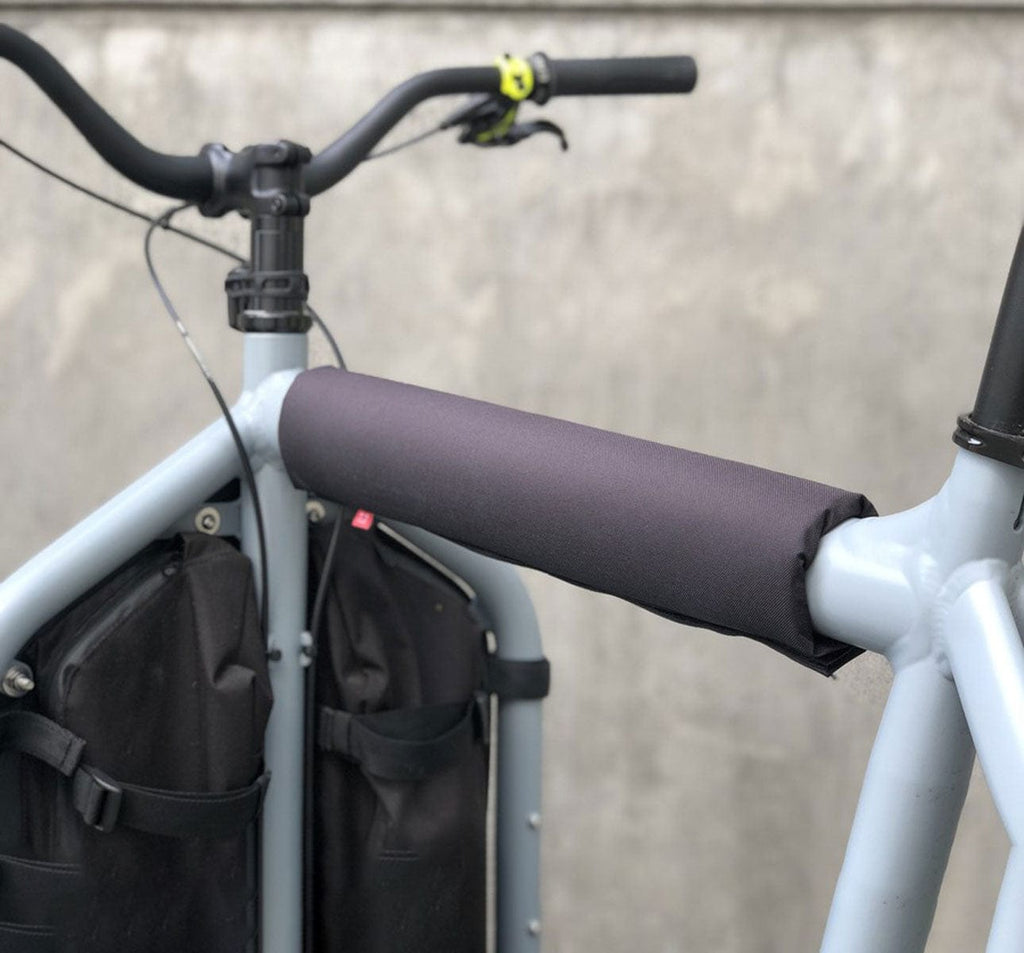 FAHRER
BULLITT TOP TUBE PROTECTOR
Urban life isn't easy on our favourite bikes. Carrying your bike up and down impassable stairs can be a pain, and locking it up to a ring and post can scratch your frame's paint over time.
The Fahrer Top Tube Protector is a padded wrap that protects your frame and makes hauling your bike on your shoulder easier. It's made of a coated polyester fabric made from recycled bottles wrapped around 10mm outdoor foam for padding and support. It secures to the top tube of any bike with a diameter of 50-60mm with a strip of Velcro running the length of the protector. 
FAHRER Berlin Bullitt Top Tube Cover
Frame Protection for Larry Vs Harry Cargo Bikes
Recycled polyester and 10mm outdoor foam construction

Velcro strip makes attachment easy
For top tubes with a 50-60mm diameter
Length: 42cm

Weight: 90g
FAHRER Company History: FAHRER walks the talk of sustainability to bring you solid, well-made cycling bags and accessories. Using recycled outdoor fabrics from truck tarps, billboards, and boat covers, their bags are waterproof and each one is unique. Designed with German quality at the forefront, their products are in it for the long haul and up for any adventure.