The Brompton Electric C Line is designed to get you where you need to go sweat-free and ready for the day. It has a range of 40-80km on a single charge and can be folded up and stored under your desk, on your yacht or in the trunk of your car. Based on the classic British folding bike we all know and love, but supercharged.
---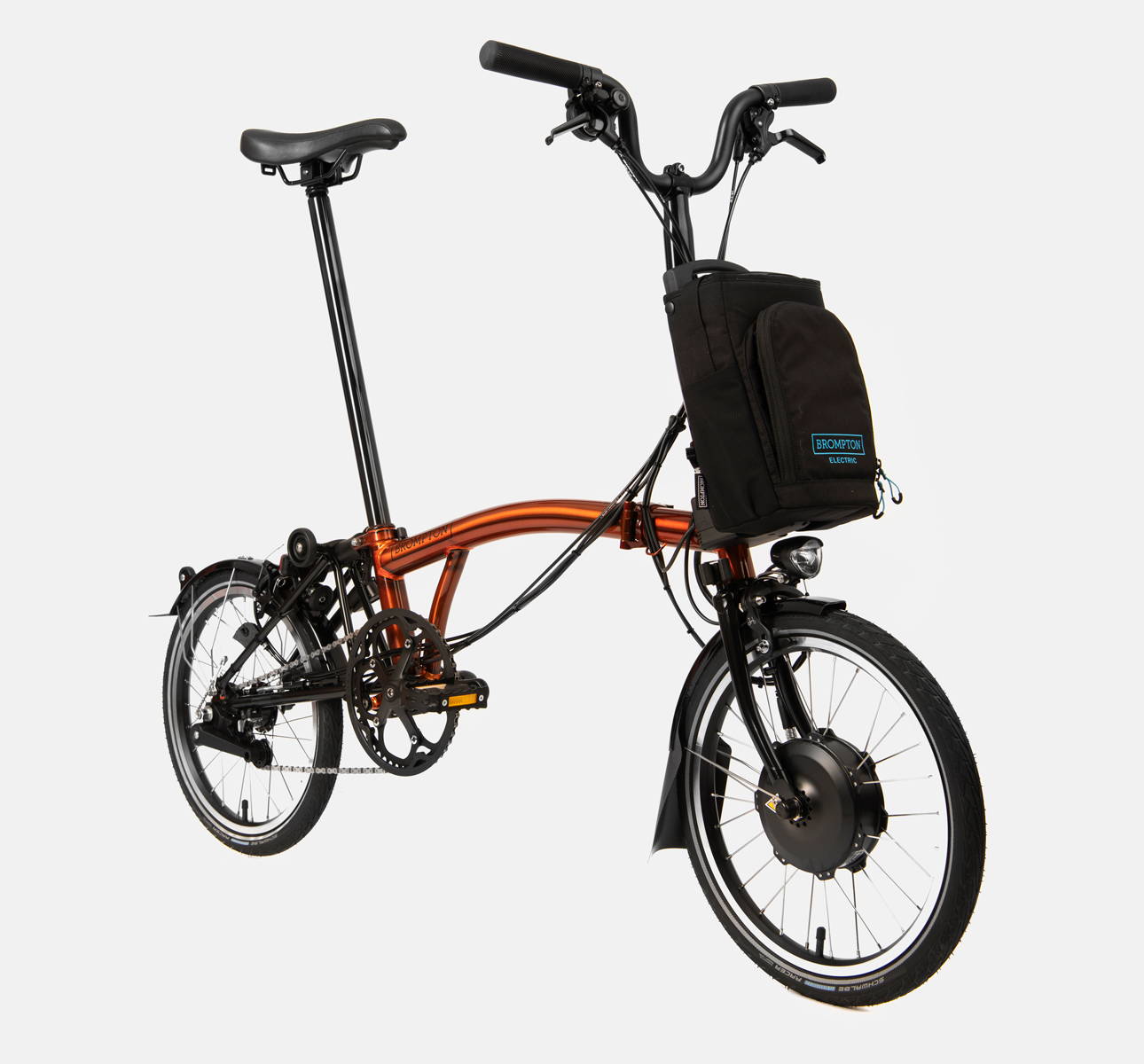 Built Just For You
Each Brompton bike is handmade in London to the specifications of its owner - including gearing, handlebar type, seatpost height, and saddle choice.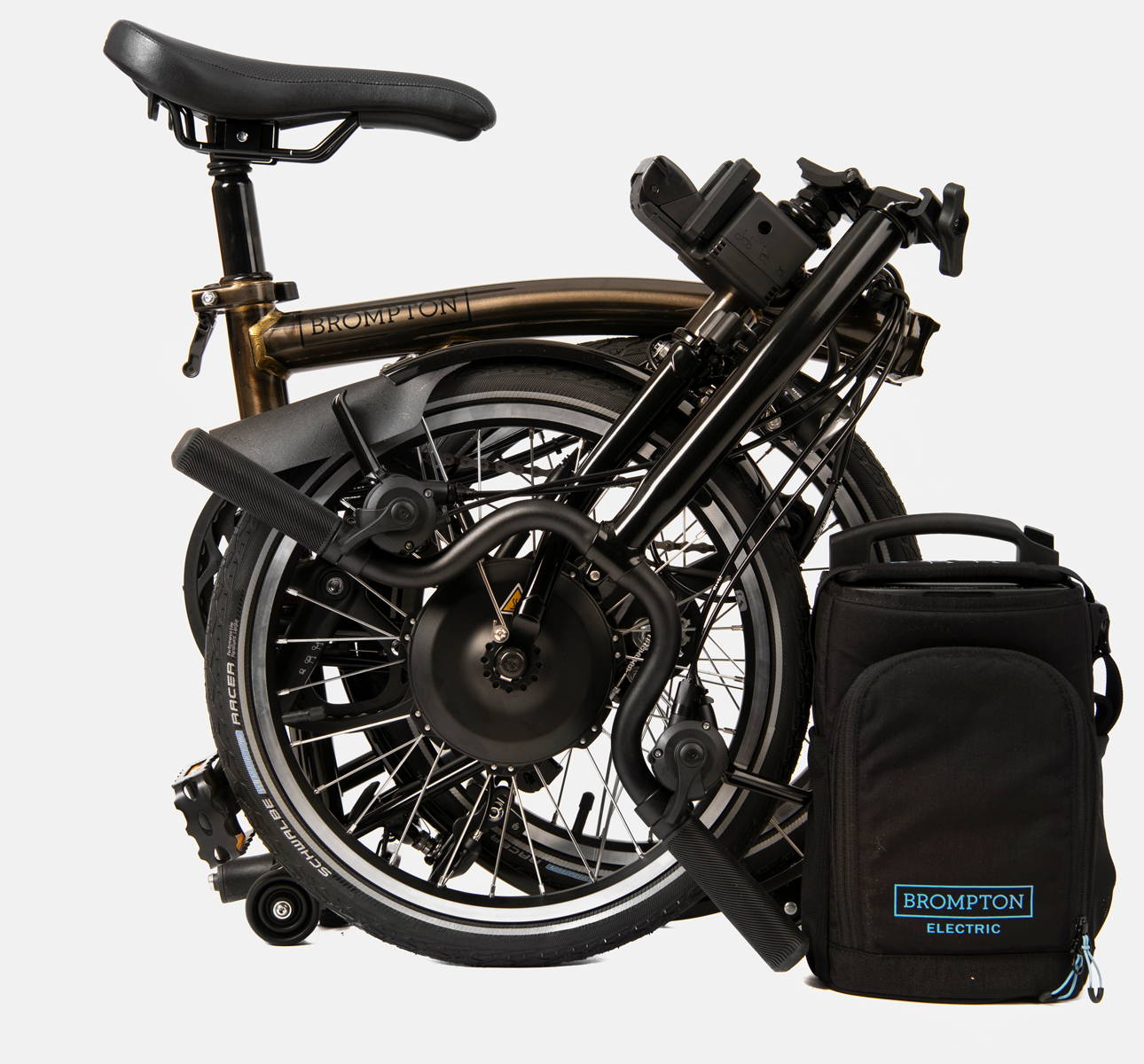 Carry In, Carry Out
The Brompton folds small and unfolds big - allowing you to bring it indoors and store away under a desk, in a closet, or at a coat check in restaurants and theatres.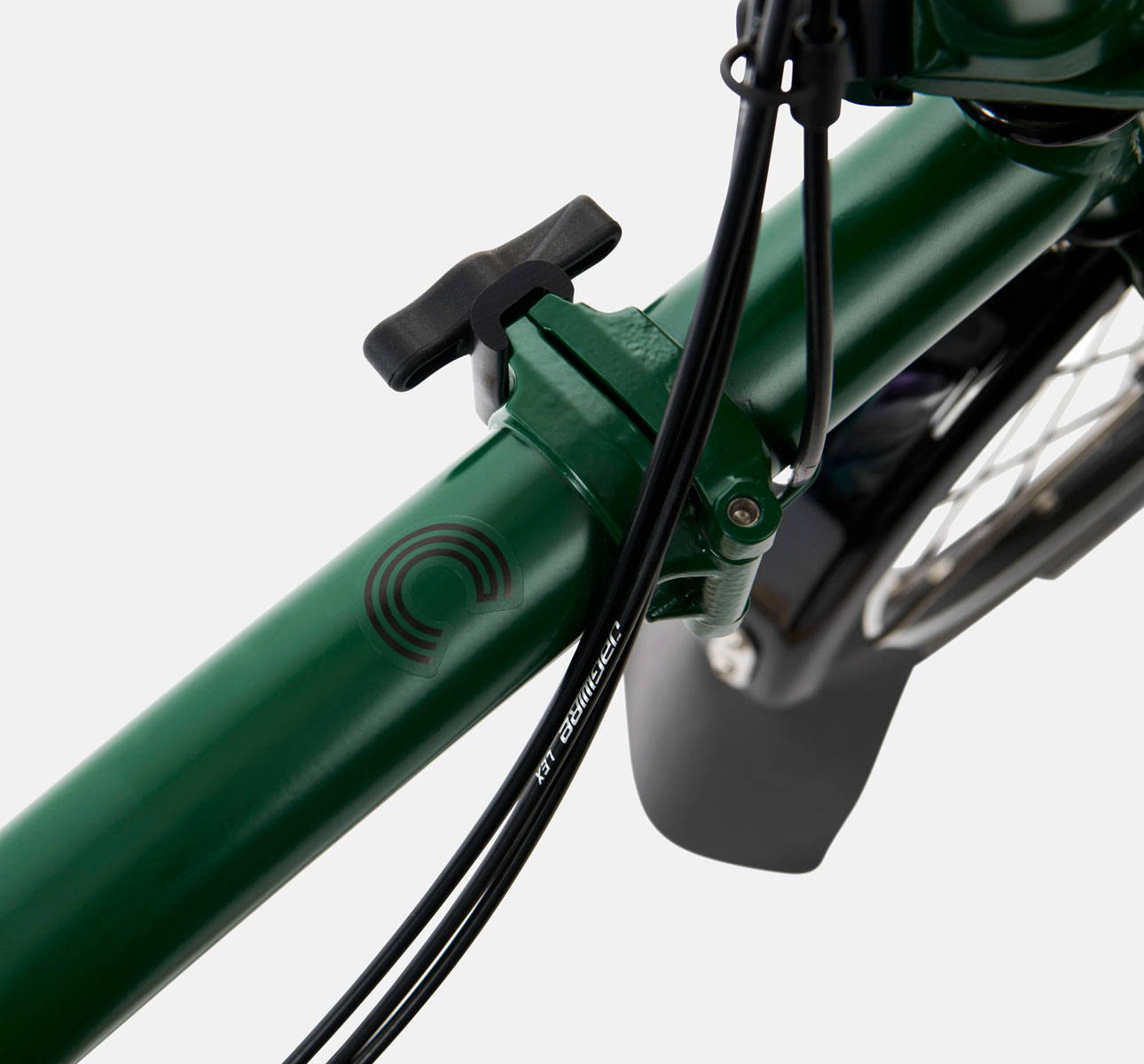 Reliable
Over 1200 proprietary parts work in unison to build a low-maintenance bike up to the task of daily use and abuse.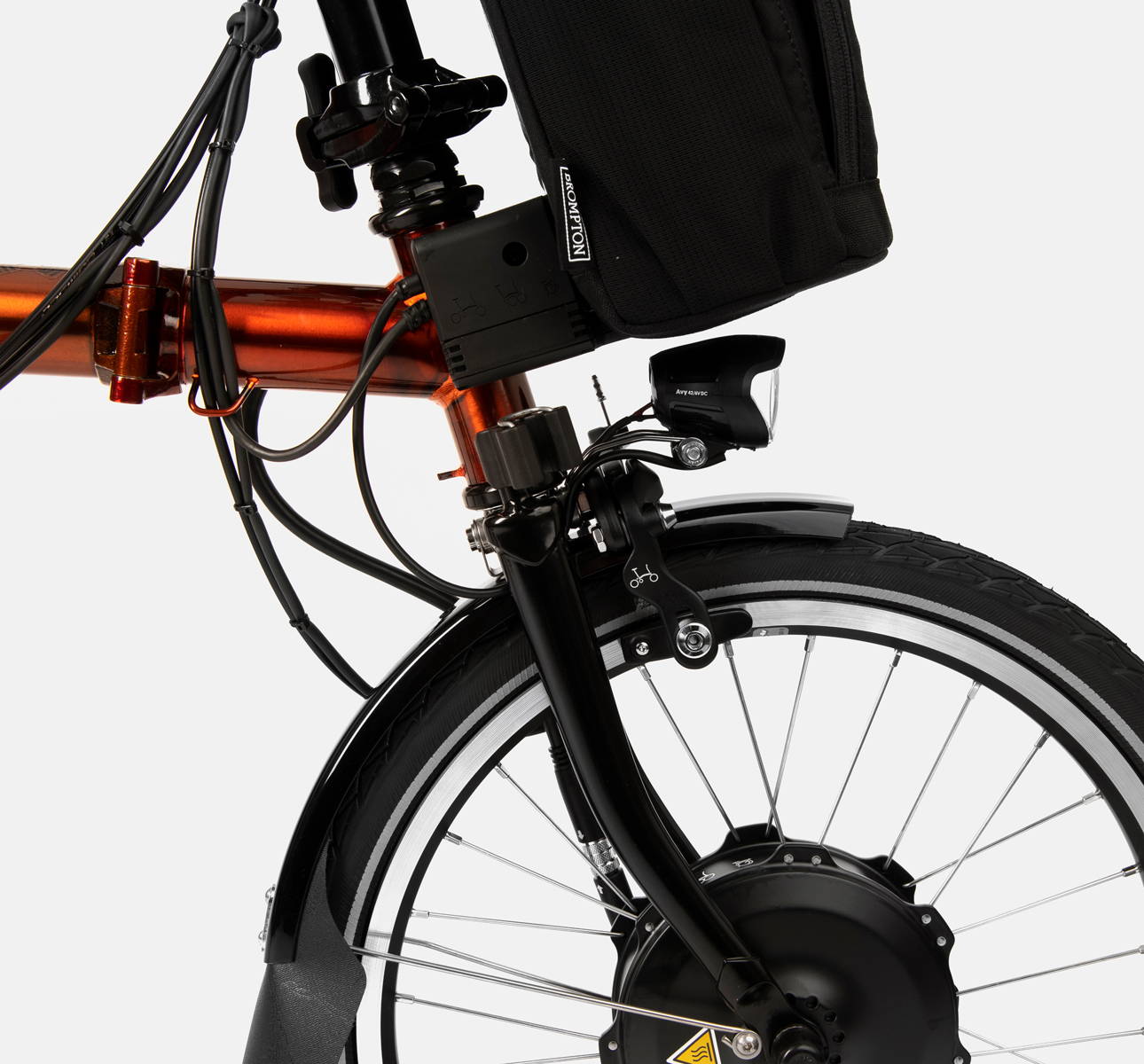 Beautiful
Hand-brazed in the UK, the folding steel frame is finished in one of six colours, or the premium Black Lacquer or Flame Lacquer finish which shows off the brass details on Brompton's best frames.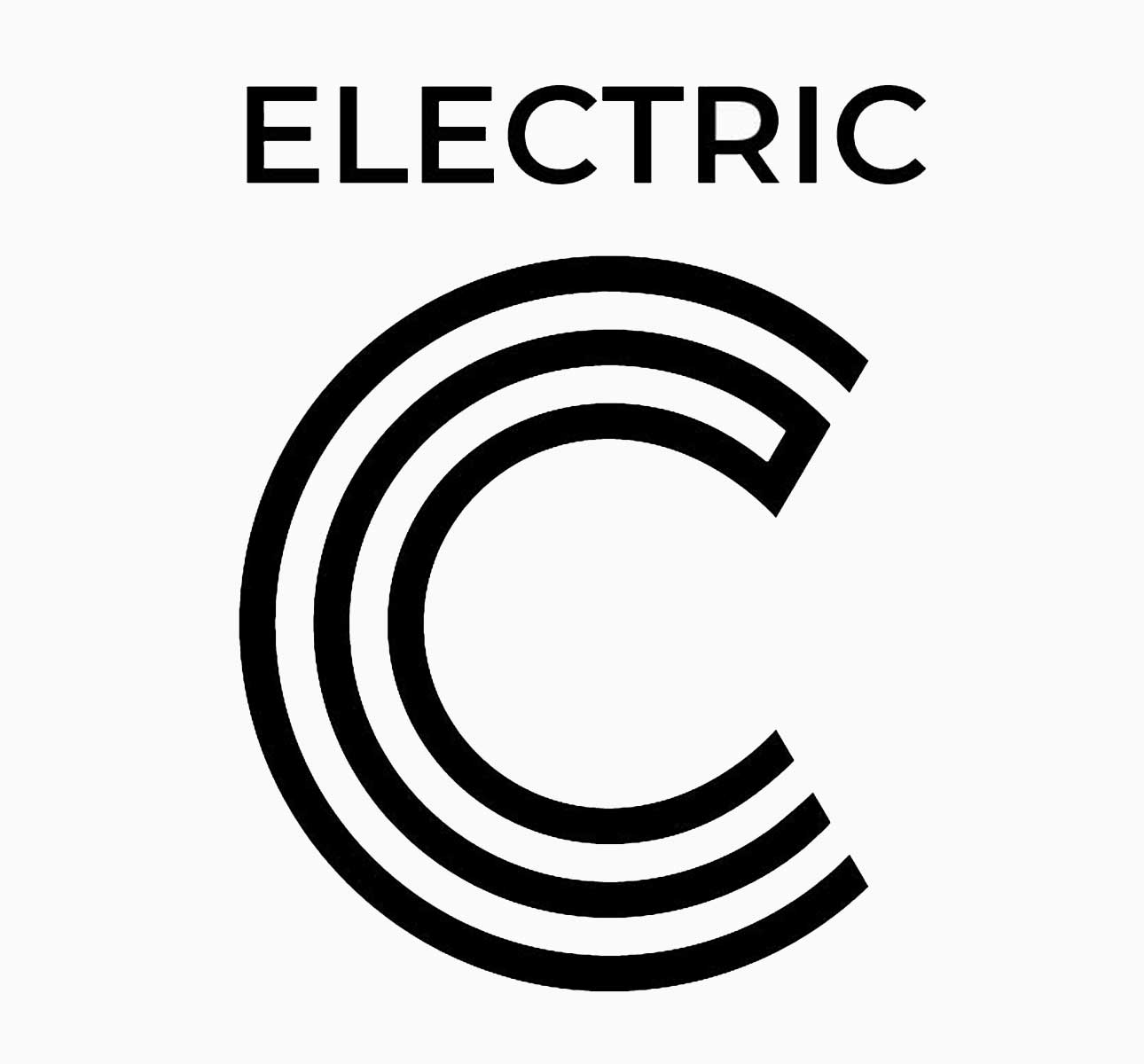 Brompton Electric
C Line
The classic British folding bike, supercharged. Freedom has never felt this electric.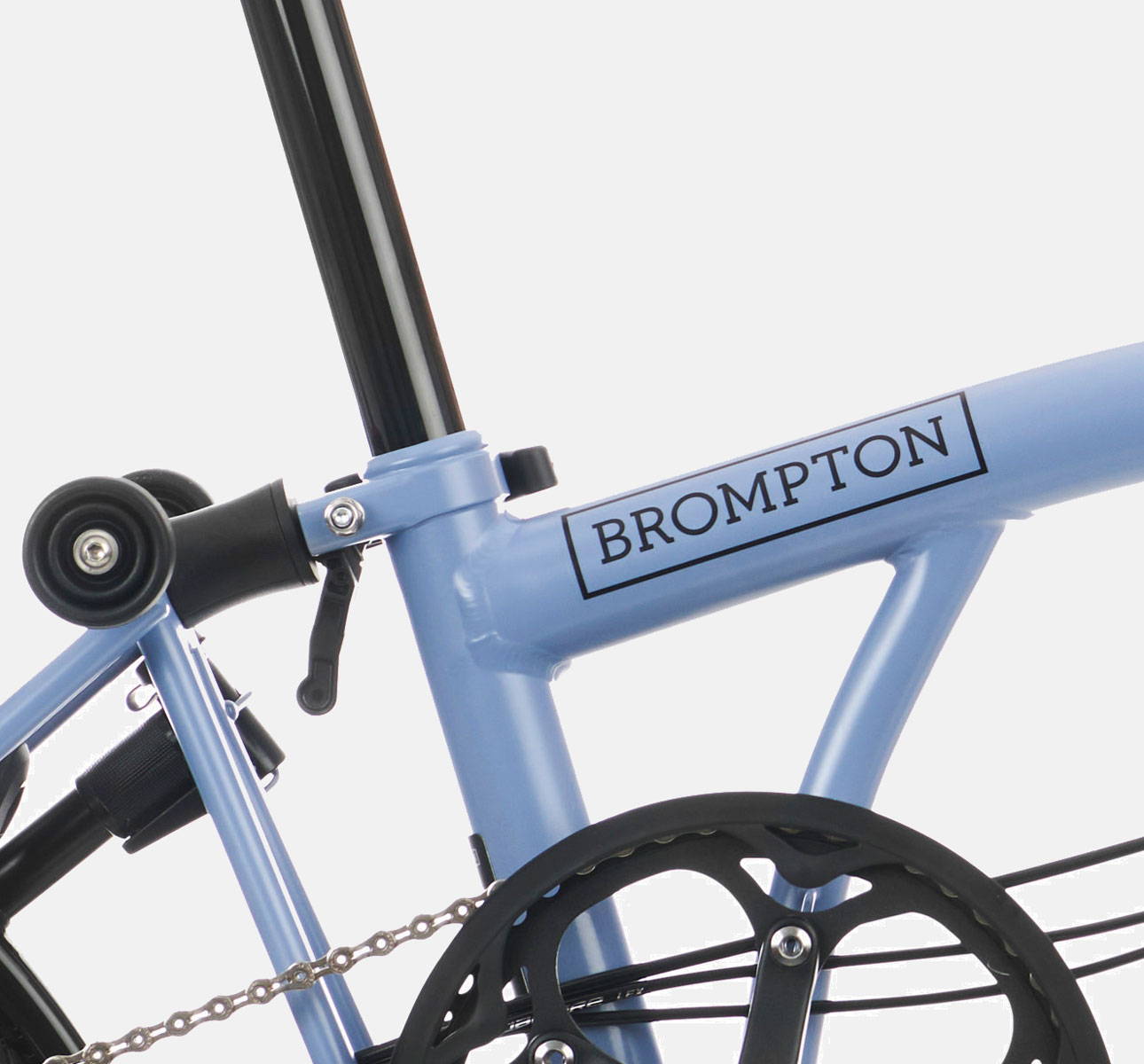 Comfortable Carry
At just 38 lbs with the battery installed and 32lbs without, the Brompton Electric is one of the lightest e-bikes on the market. The battery removes in less than a second to make carrying the bike more ergonomic.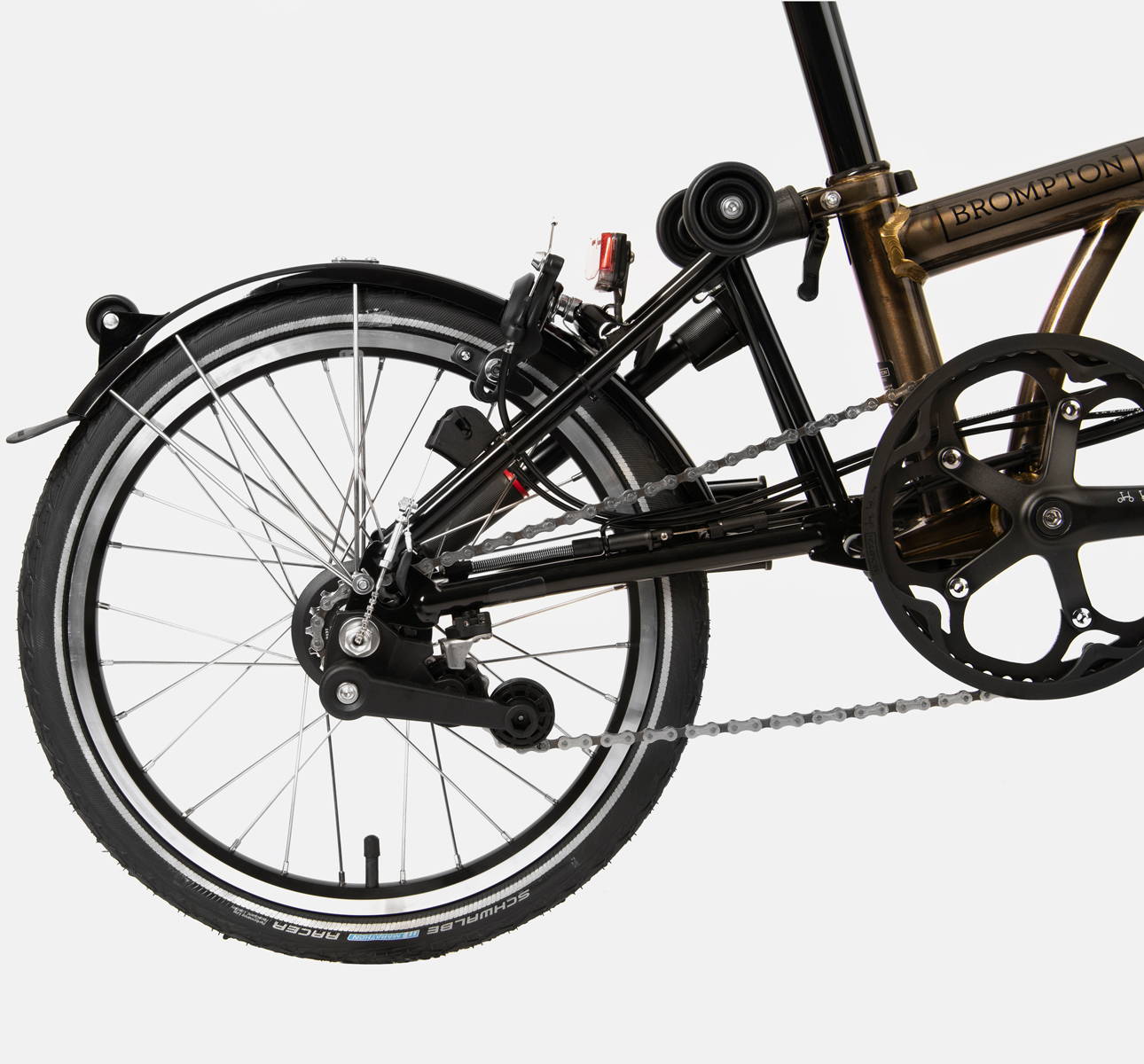 Gear Up To Go Further
Available exclusively in the Explore (6-speed) model to equip you for any topography and distance, from errand runs to multi-day rides.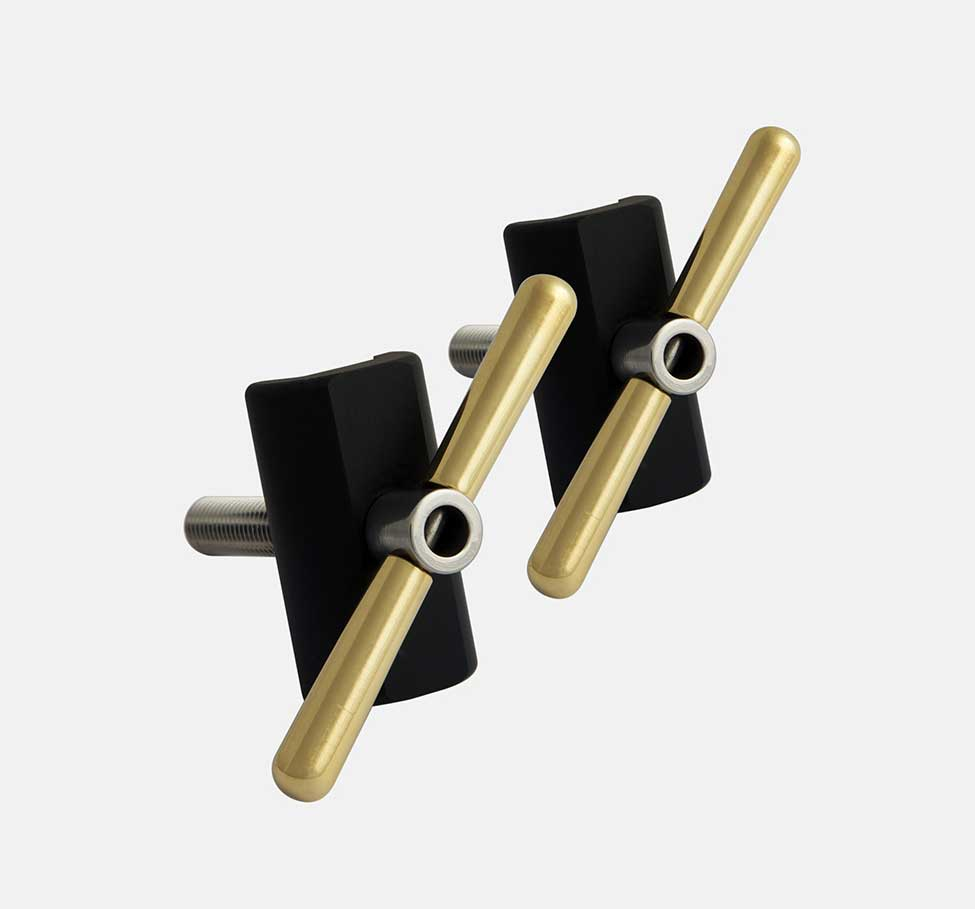 Customizable
The world is your oyster - make your Brompton truly yours with with upgrade products available from Brompton and other aftermarket companies including Brompfication, Joseph Kuosac, NOV Designs and Ti Parts Workshop.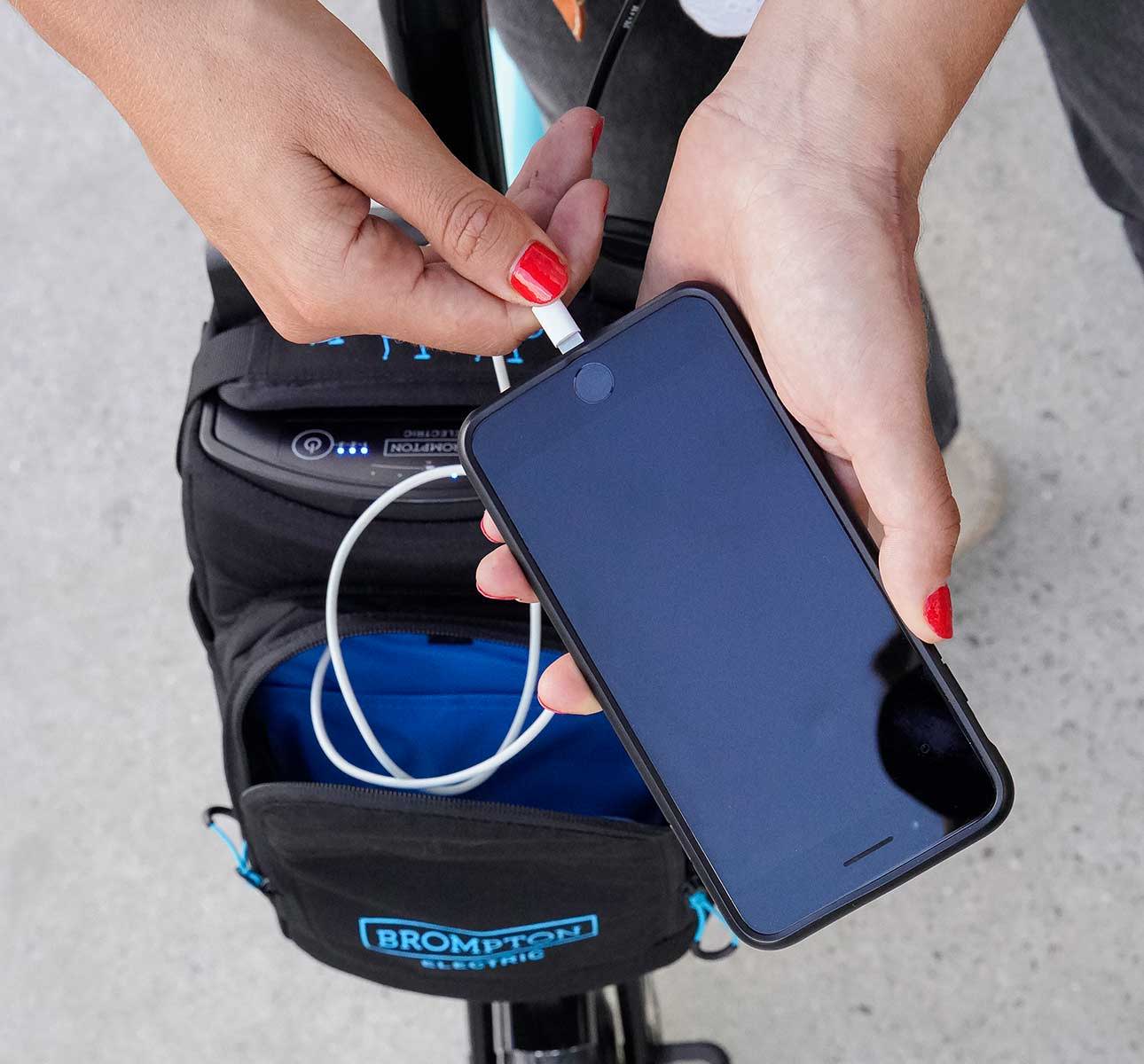 Plug and Play
The battery's built-in USB port lets you charge a small device while riding - perfect for GPS navigation or staying in touch with family and friends en route.
---
"The Brompton Electric C-Line is a wonderfully peppy and fun folding bike ideally suited for commuters and travelers that will also have people out cycling much more often."
Momentum Magazine
15th November 2021
"...there's something deeply alluring about a pedal-assisted bike that can replace a car for many urban commutes, be carried onto public transportation at rush hour for free, and is small enough to be tucked out of sight."
The Verge
2nd July 2019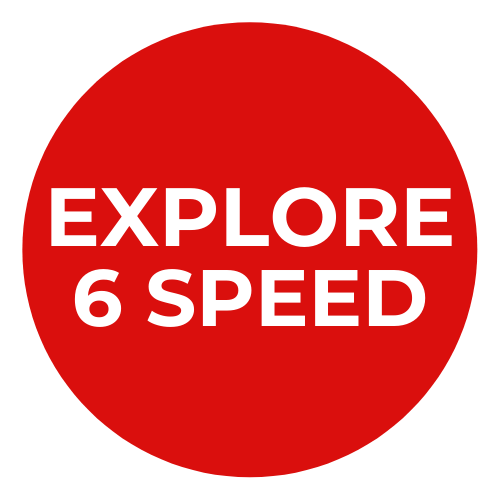 The Explore 6-speed model gives you a wide gear range for climbing big hills and going fast on the flats.
It uses a combination of a Sturmey-Archer 3-speed internal gear hub paired with an external chain tensioner derailleur to keep weight down while providing a wide 6-speed gear ratio.
A bestseller for daily riders and regular travellers exploring new roads in far-away places.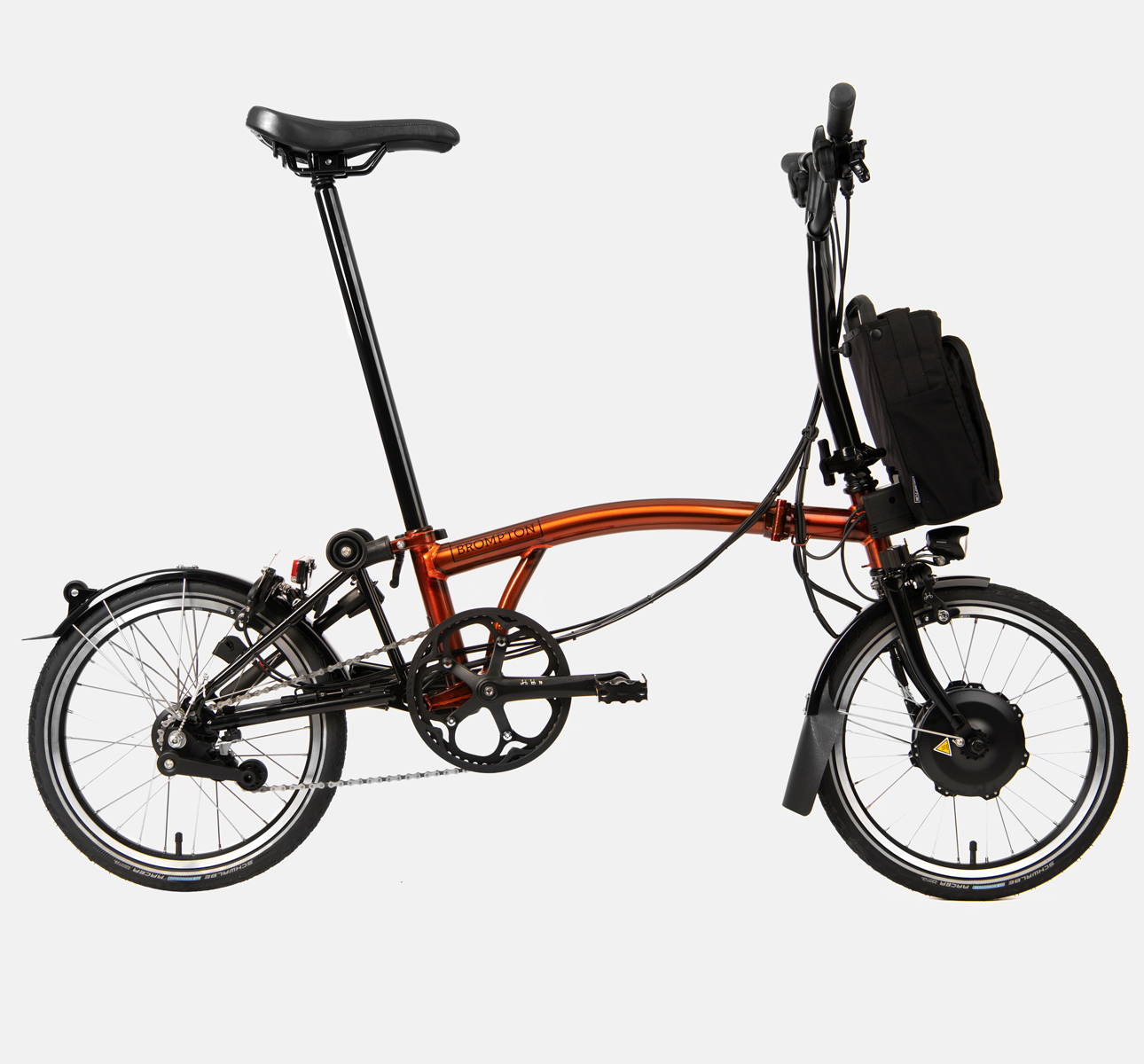 This handlebar offers a moderate riding position for mid-height riders, an upright one for shorter riders, and a sporty one for tall riders.
This handlebar gives a bolt-upright ride to mid-height riders and a moderate position to tall riders. It's often too tall for shorter riders!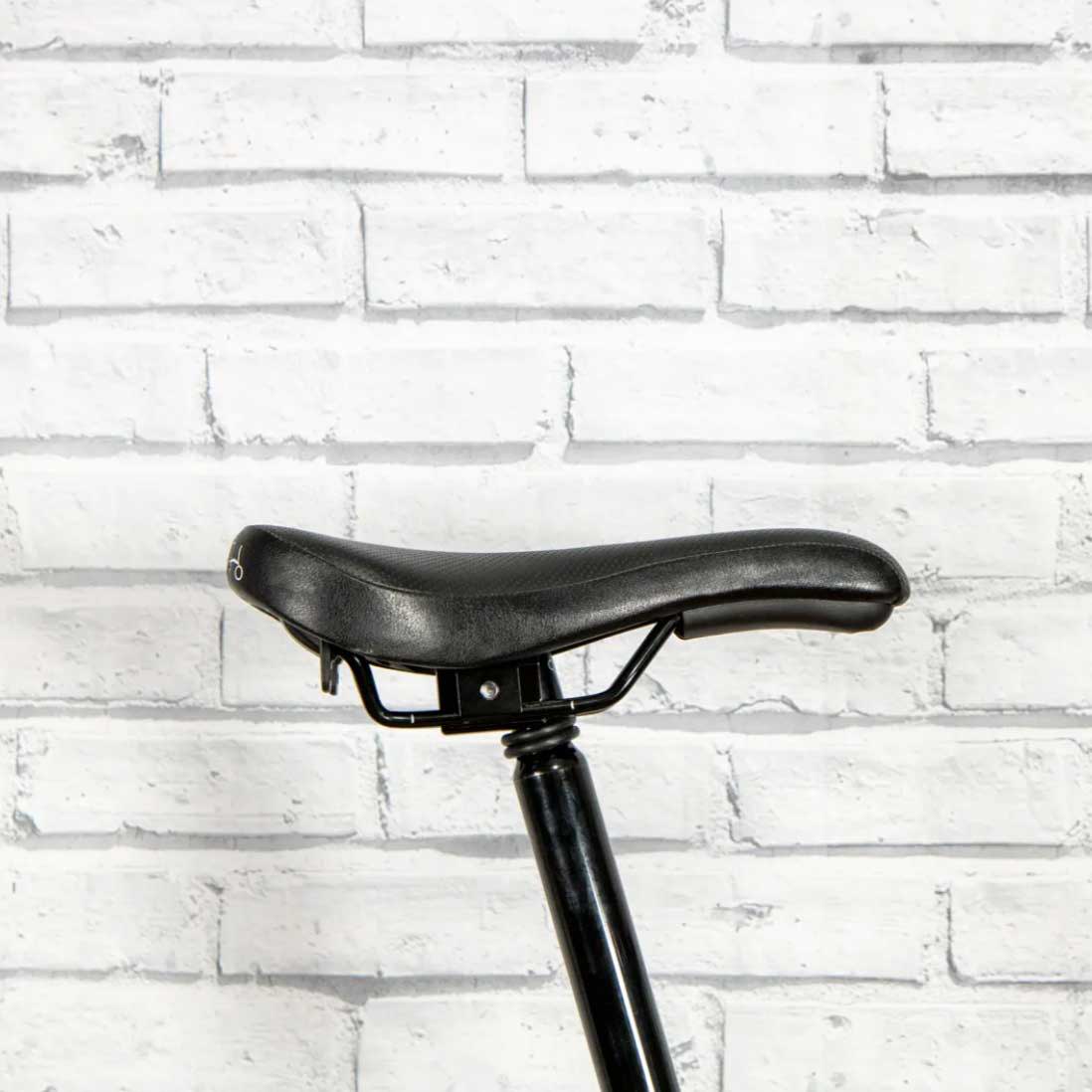 Suitable for average height people with an inseam of 26"-32" (66cm-81cm).
No charge to swap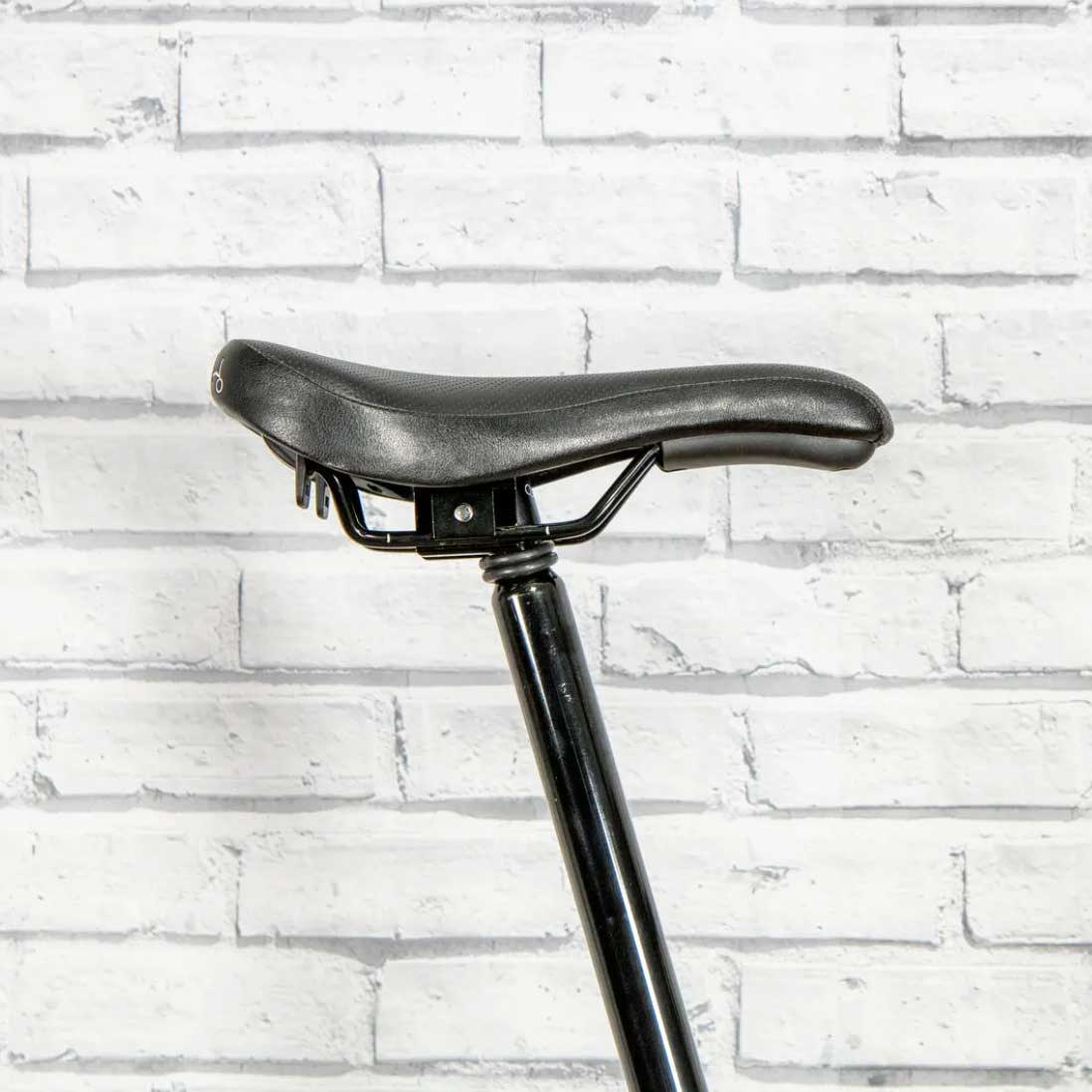 Suitable for taller riders with an inseam of 28.5"-34.5" (72cm-87cm).
No charge to swap
The versatile option. Suitable for all riders with an inseam of 27"-39" (68.5cm-99cm)
Add $80 (CAD)
STEP 3: CHOOSE YOUR COLOUR
The 2023 Electric C Line bikes are offered in the same eight colours on offer with the standard C Line bikes. The premium Flame Lacquer and Black Lacquer go the extra mile with clear lacquers that highlight Brompton's hand-selected best-brazed frames
Lacquer Colours Add $365 (CAD)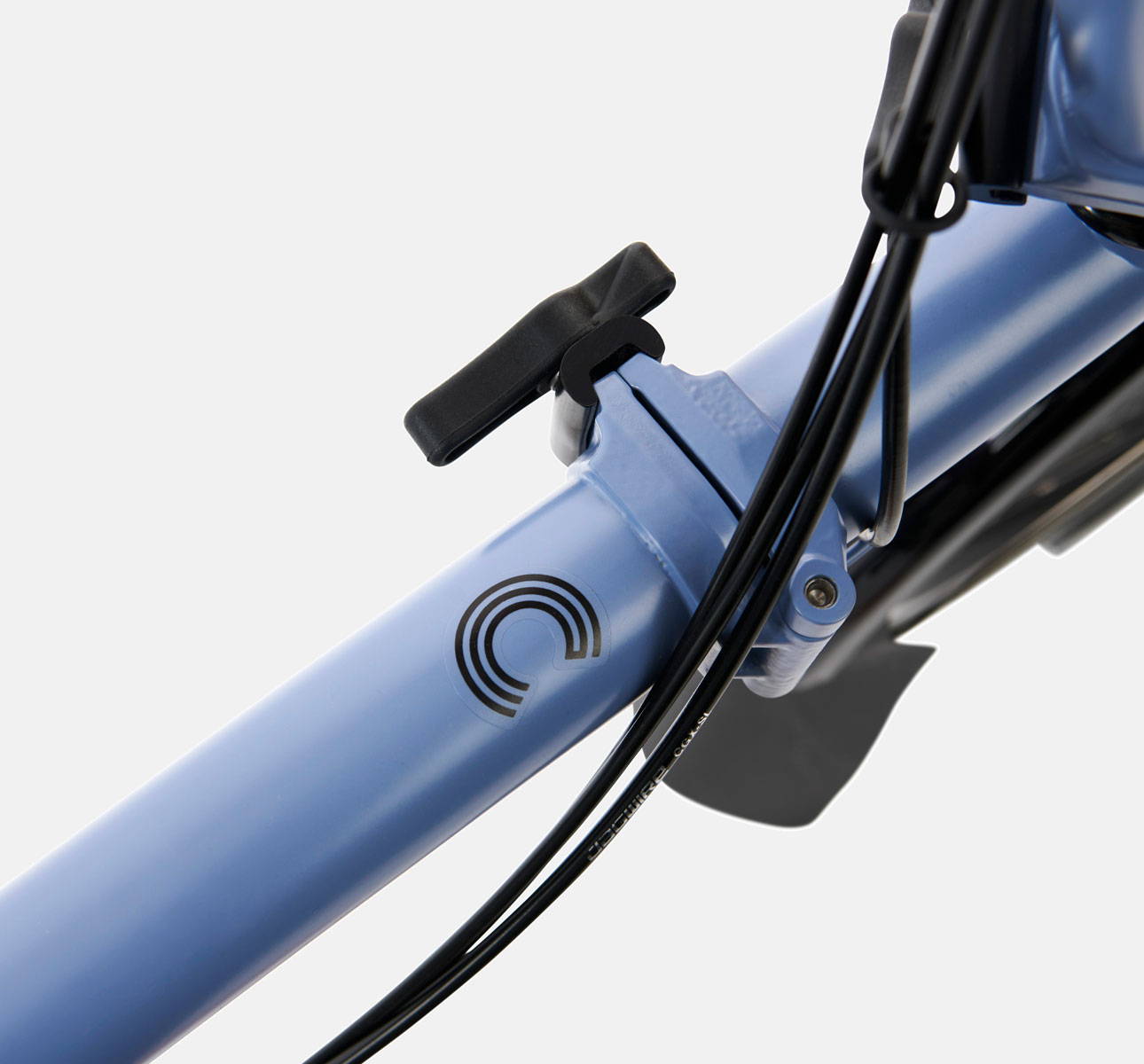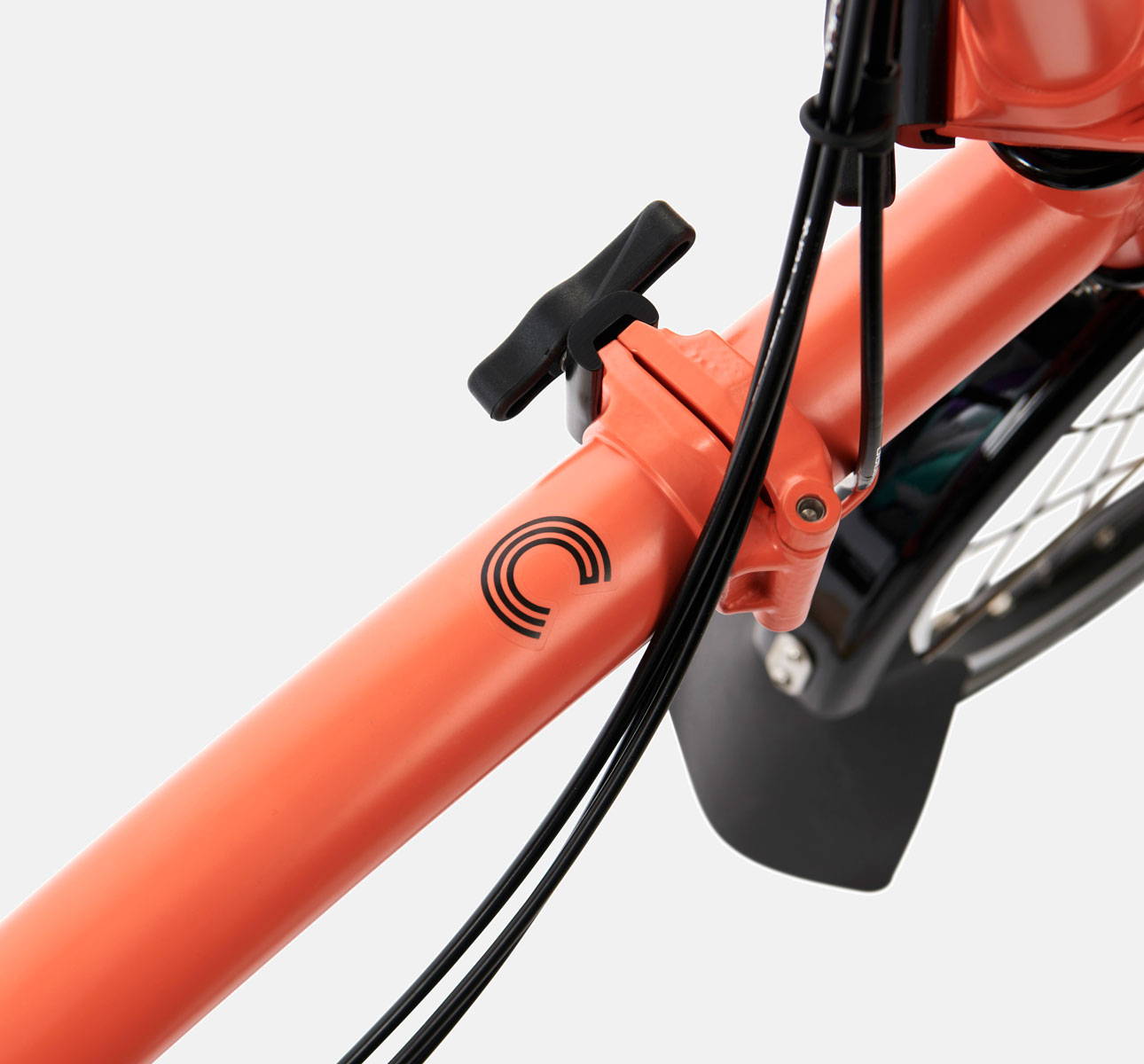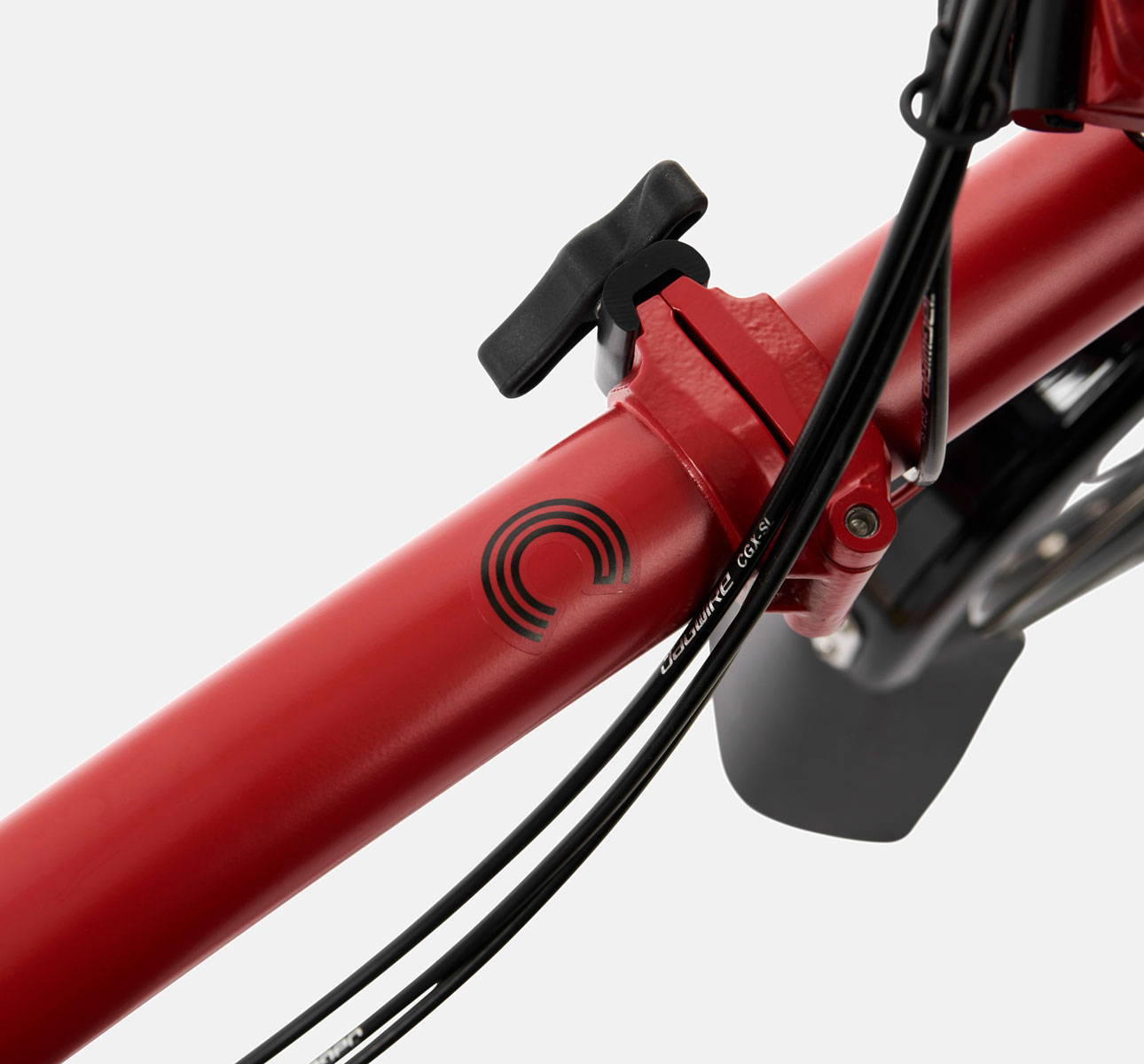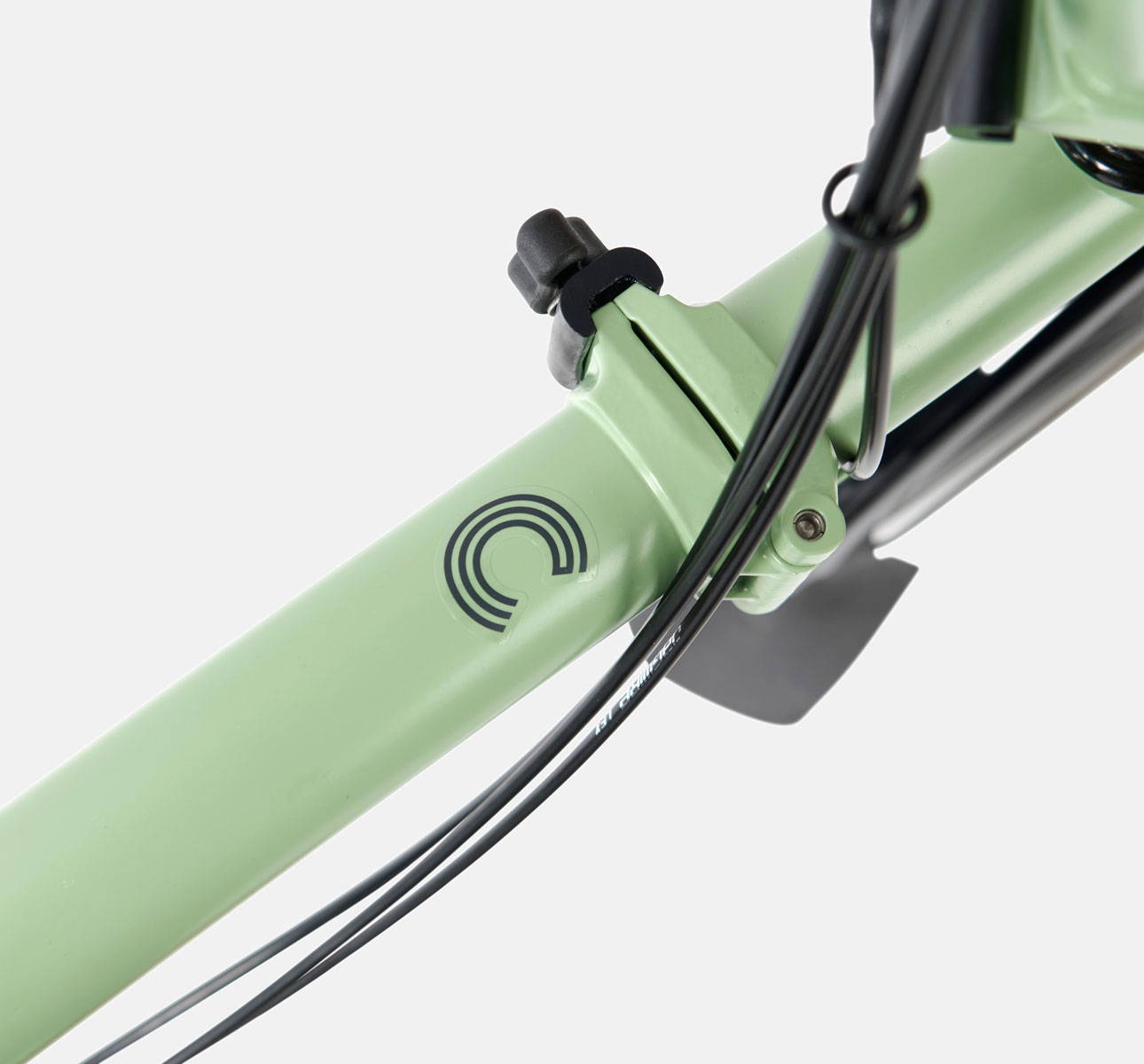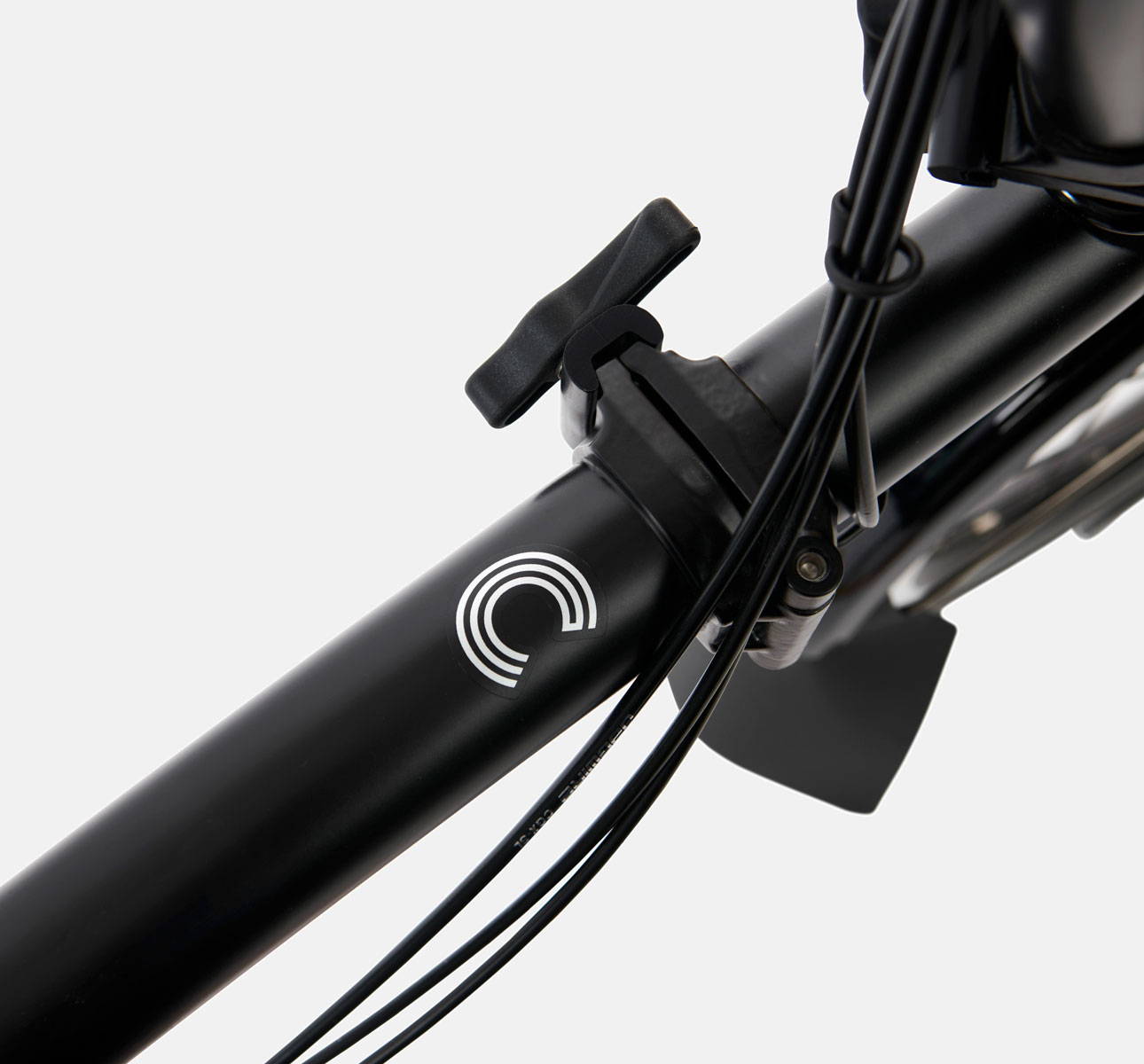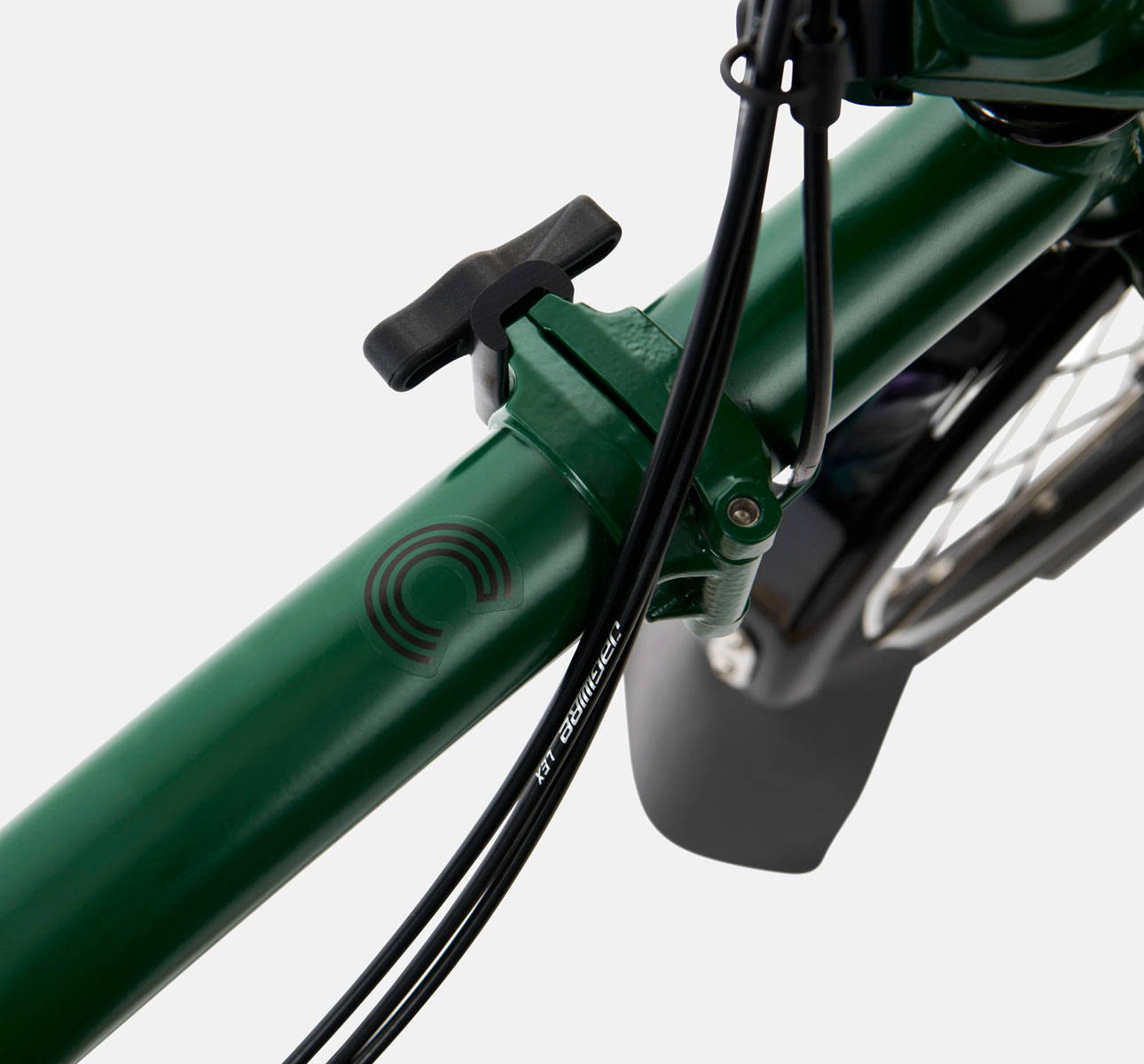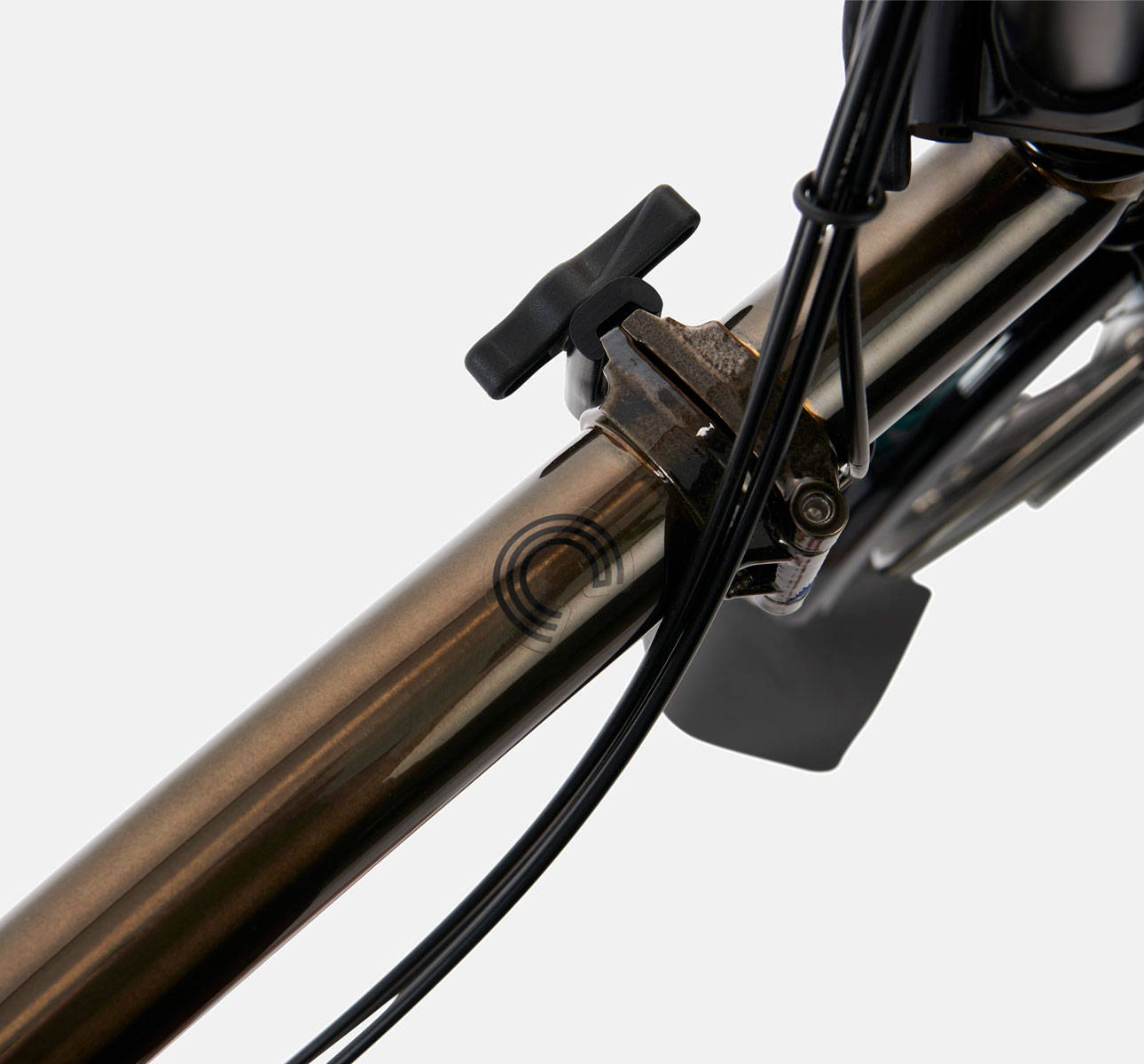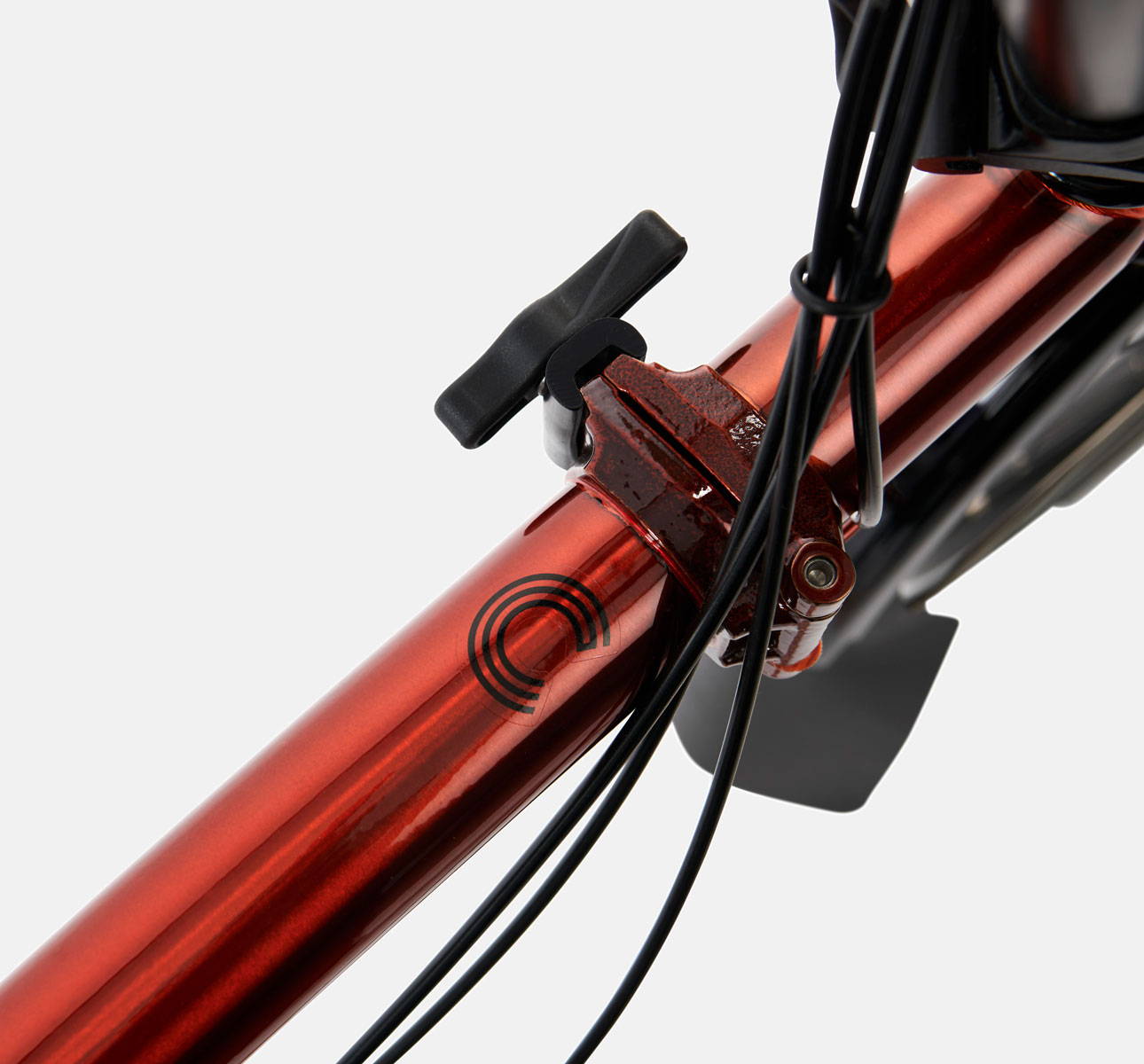 STEP 4: CHOOSE YOUR ADD-ONS
Each of the following items can be added to your Brompton to make it more functional.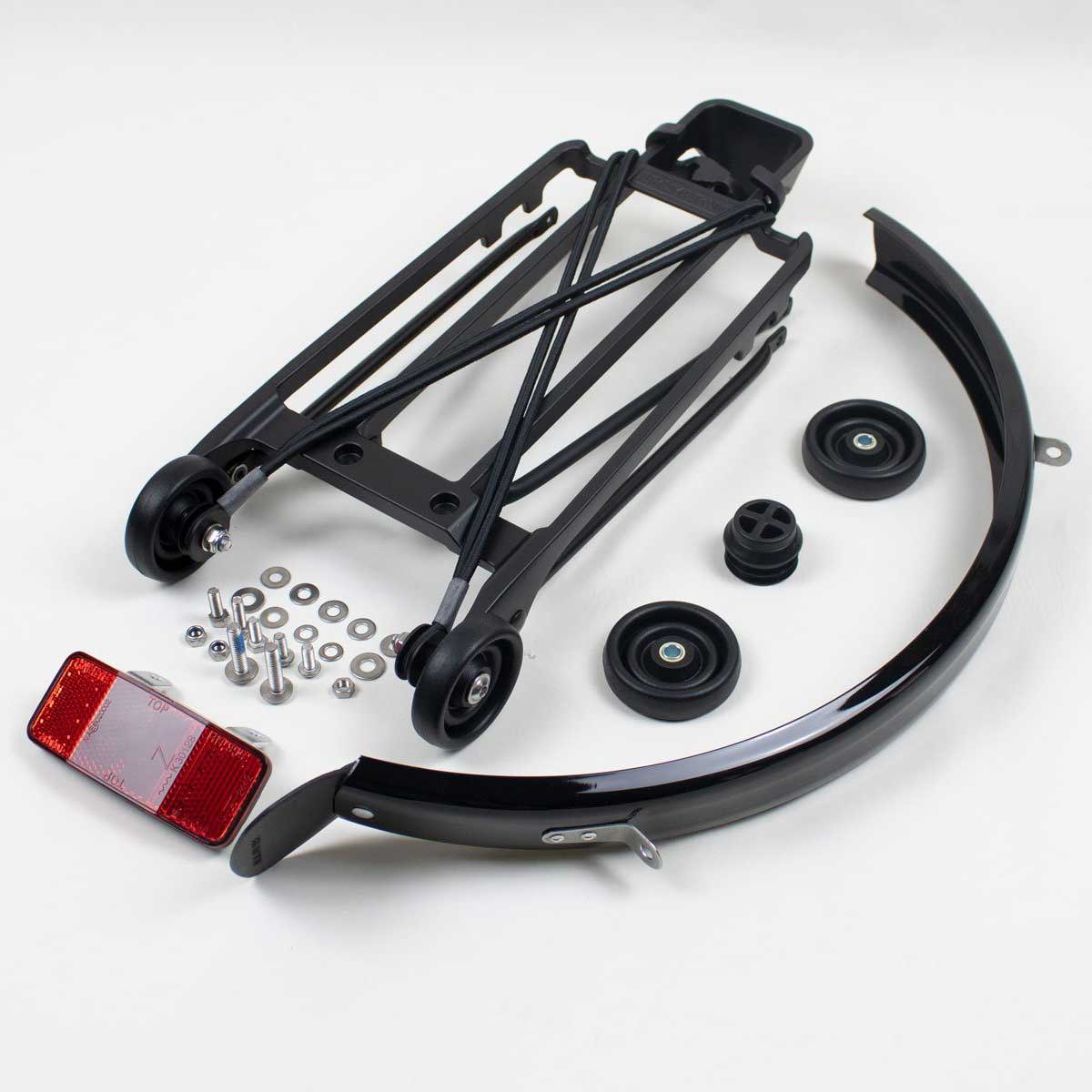 Make your bike more stable and mobile with a four-wheeled rear rack that also provides extra space for grocery hauls and gran fondos.
Add $210 (CAD)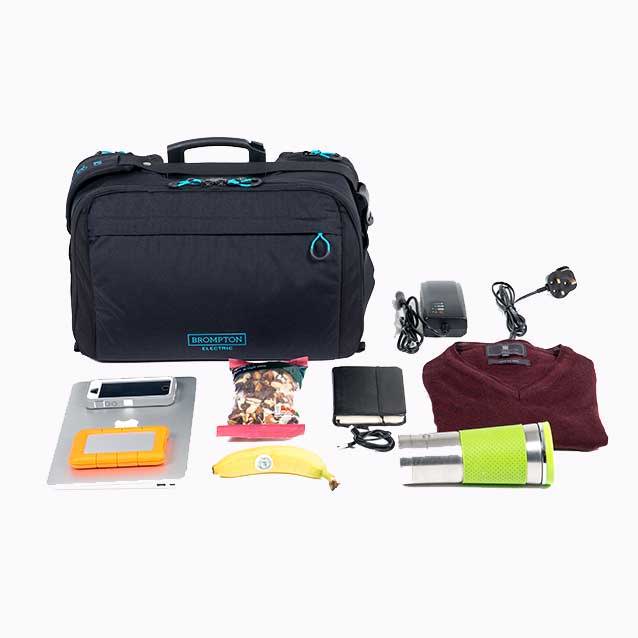 This bag adds 20L of storage space to your Brompton Electric. Designed with an integrated compartment for your battery, a padded laptop sleeve and two bottle pockets at the rear for lots of mid-ride refreshment.
Add $230 (CAD)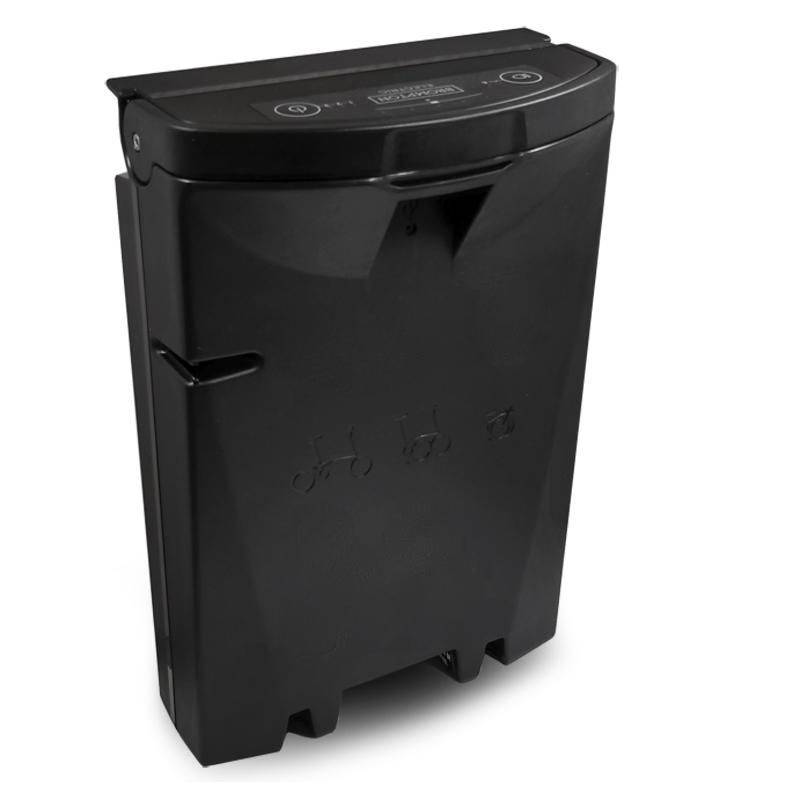 Planning on using your bike lots? Grab yourself a second battery and double your range.
Add $899 (CAD)
STEP 4: CHOOSE YOUR UPGRADES
---
---
CAN'T DECIDE? WE'RE HERE TO HELP - TALK TO AN EXPERT!