Lightest three-wheeled cargo trikes
Safety in the city means maximum stability and maximum handling. Most cargo trikes require the rider to steer the whole box, meaning high stability but low handling. Like a car, the Nihola family of cargo trikes use independent front-wheel steering to provide quick and easy handling in dicey situations with all the stability of a three-wheeled bike.
Provides superior cornering and ore rider visibility over the rain tent
High impact Lexan pastic box with double steel roll bars sustains impacts
The easiest cargo bike to get on a ride

Upright Riding Position
Fits riders five foot tall to 6'6".


No Sharp Corners
means scratch-free entry and exit


Internal Gears & Brakes
are low maintenance and offer four-season ridability


Powder-coated frames with alloy and stainless steel parts offer maximum chip and rust resistance

Accessories for every season
Not quite sure what I want to do here yet. I think the pages needs this white section before getting into the different bike models. I think it might be a nice place to hightlight accessroies is a fun, slideshow-y way... maybe? Thoughts?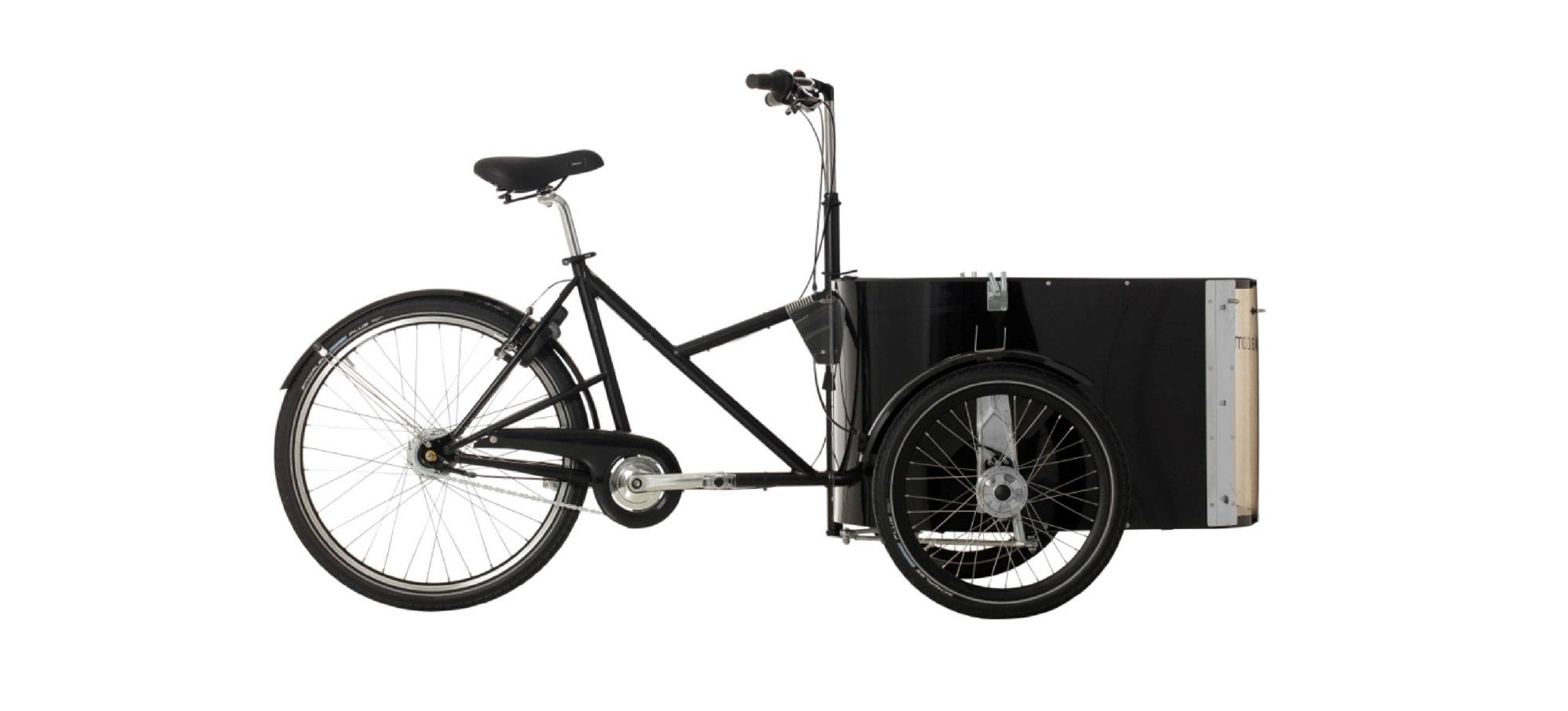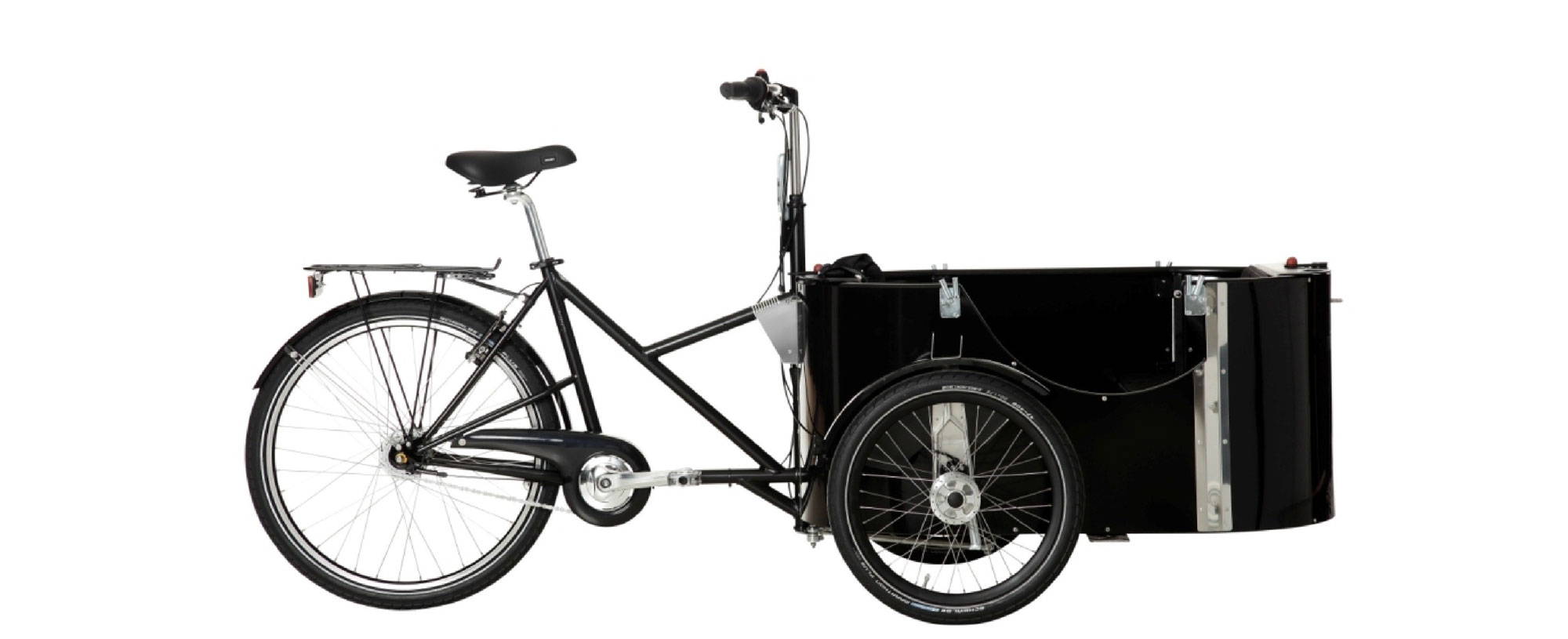 Maybe some blahbity blah here?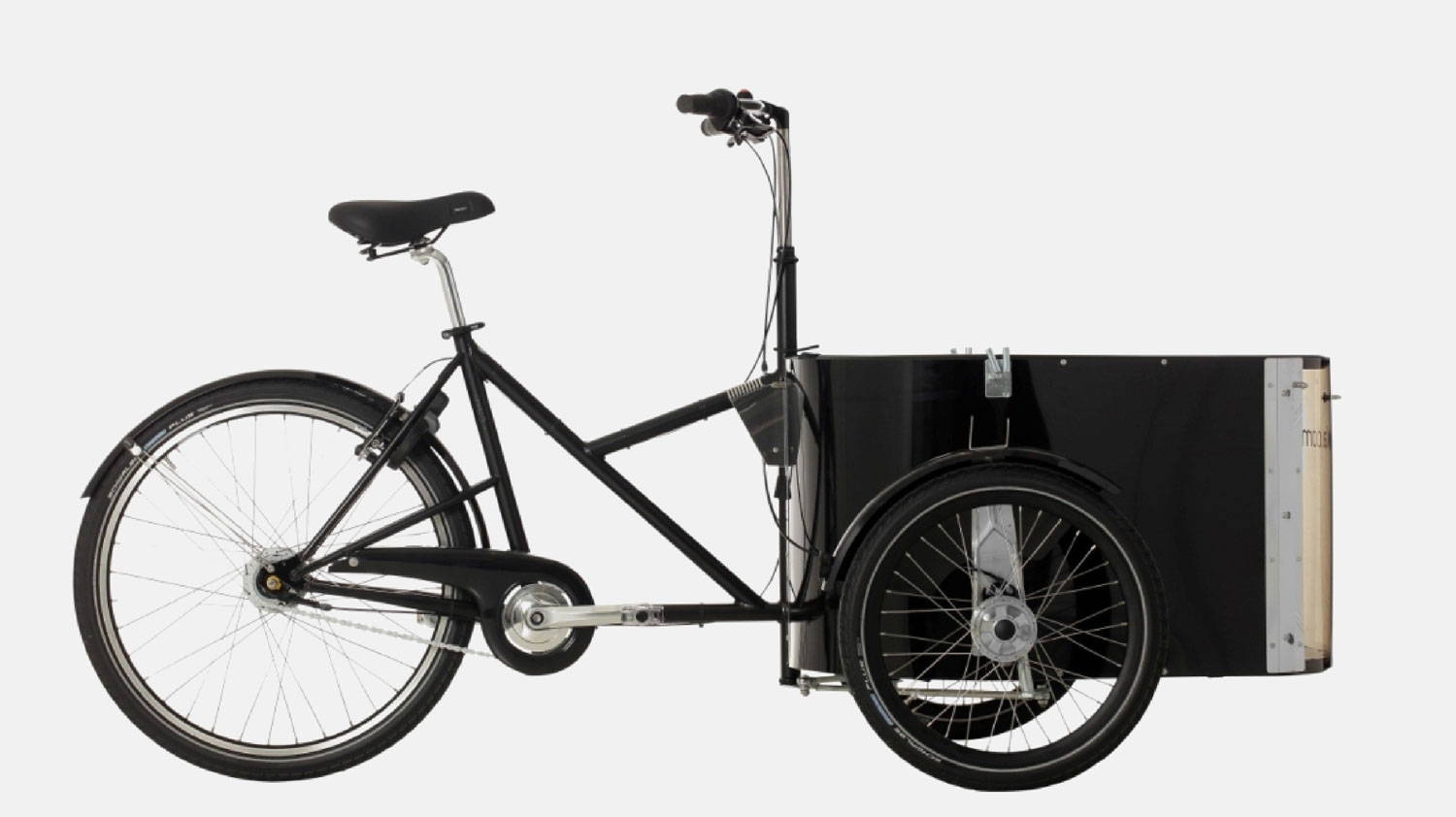 NIHOLA FAMILY
The Family fits two kids with lots of room for groceries inside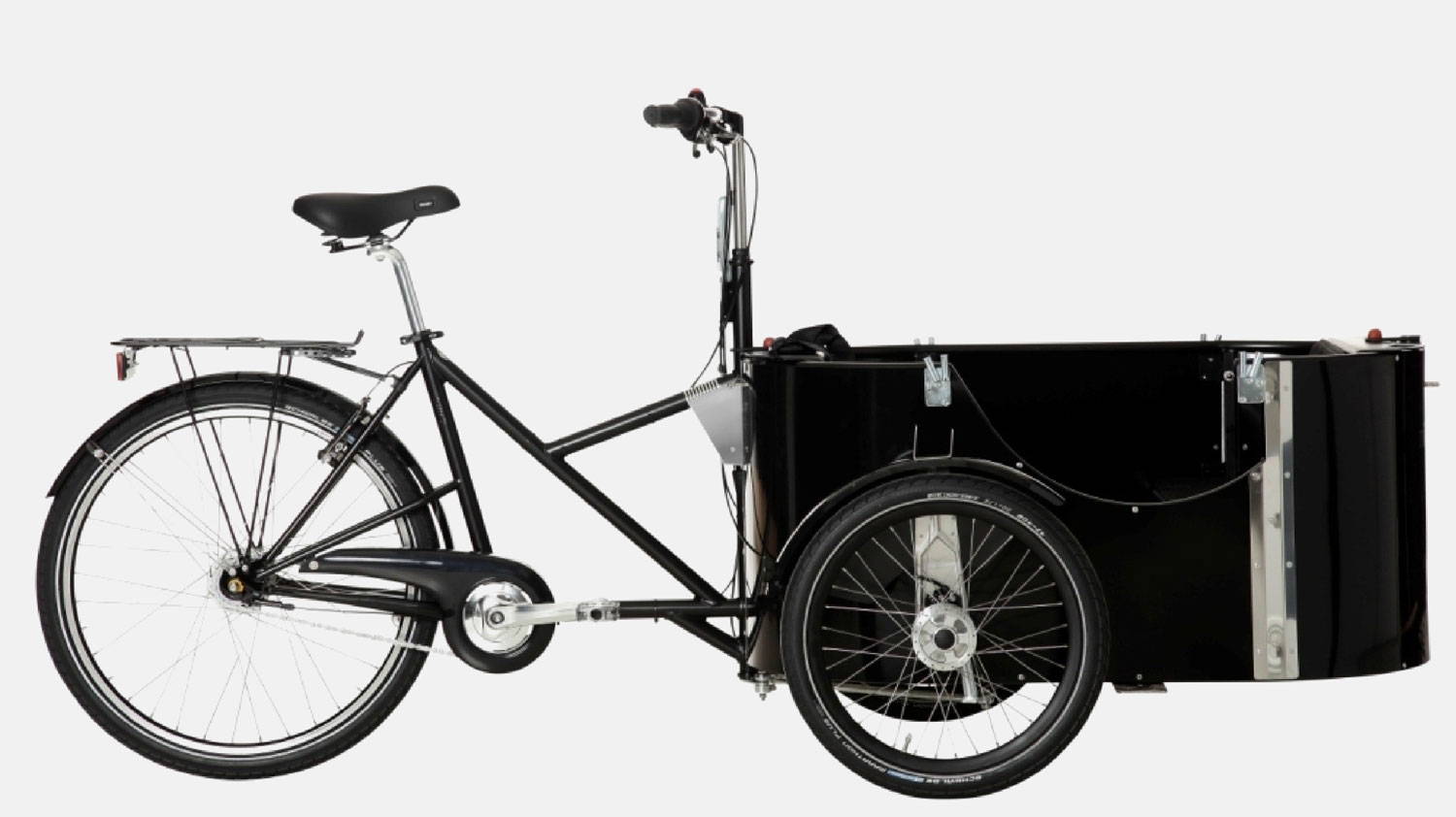 NIHOLA 4.0
The 4.0 fits a four kids with lots of spare room for extra stuff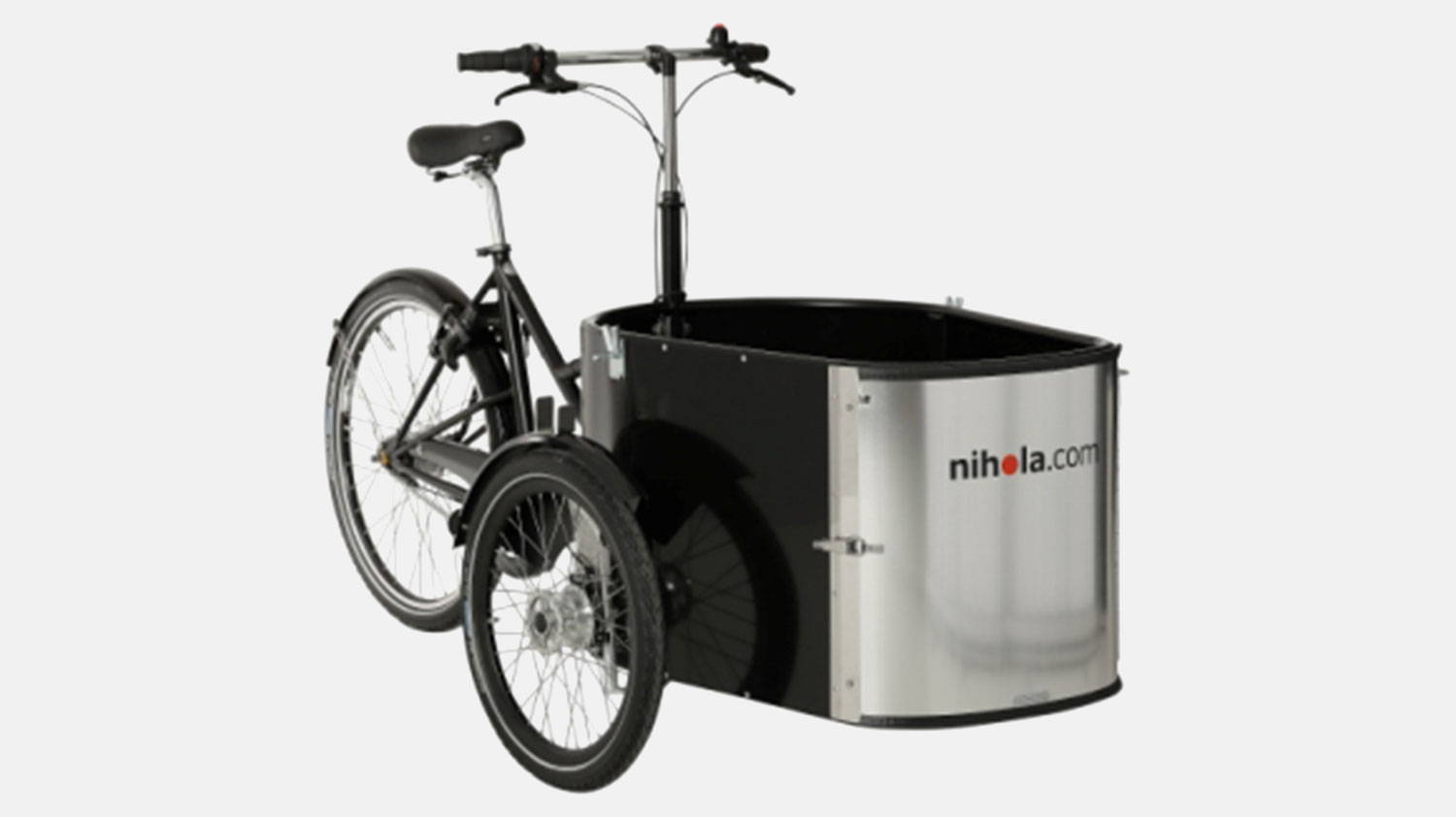 NIHOLA DOG
The Dog features a latched front-door that opens up for Fido to enter and exit
NIHOLA LOW
The Low is the ultimate shopping tricycle with two wheels up front so you can see them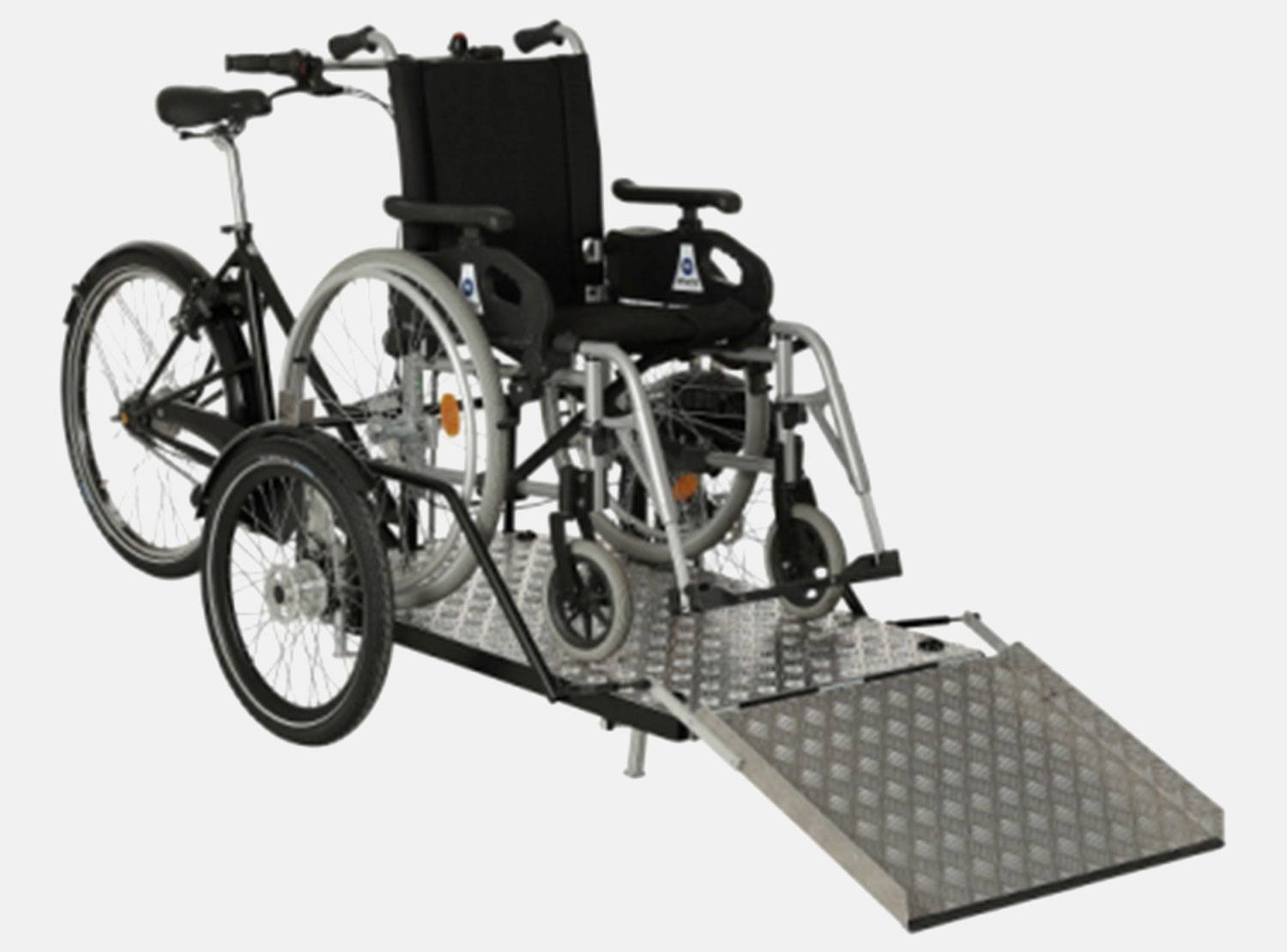 NIHOLA FLEX
The Flex is designed to carry people in wheelchairs and features a pull-down ramp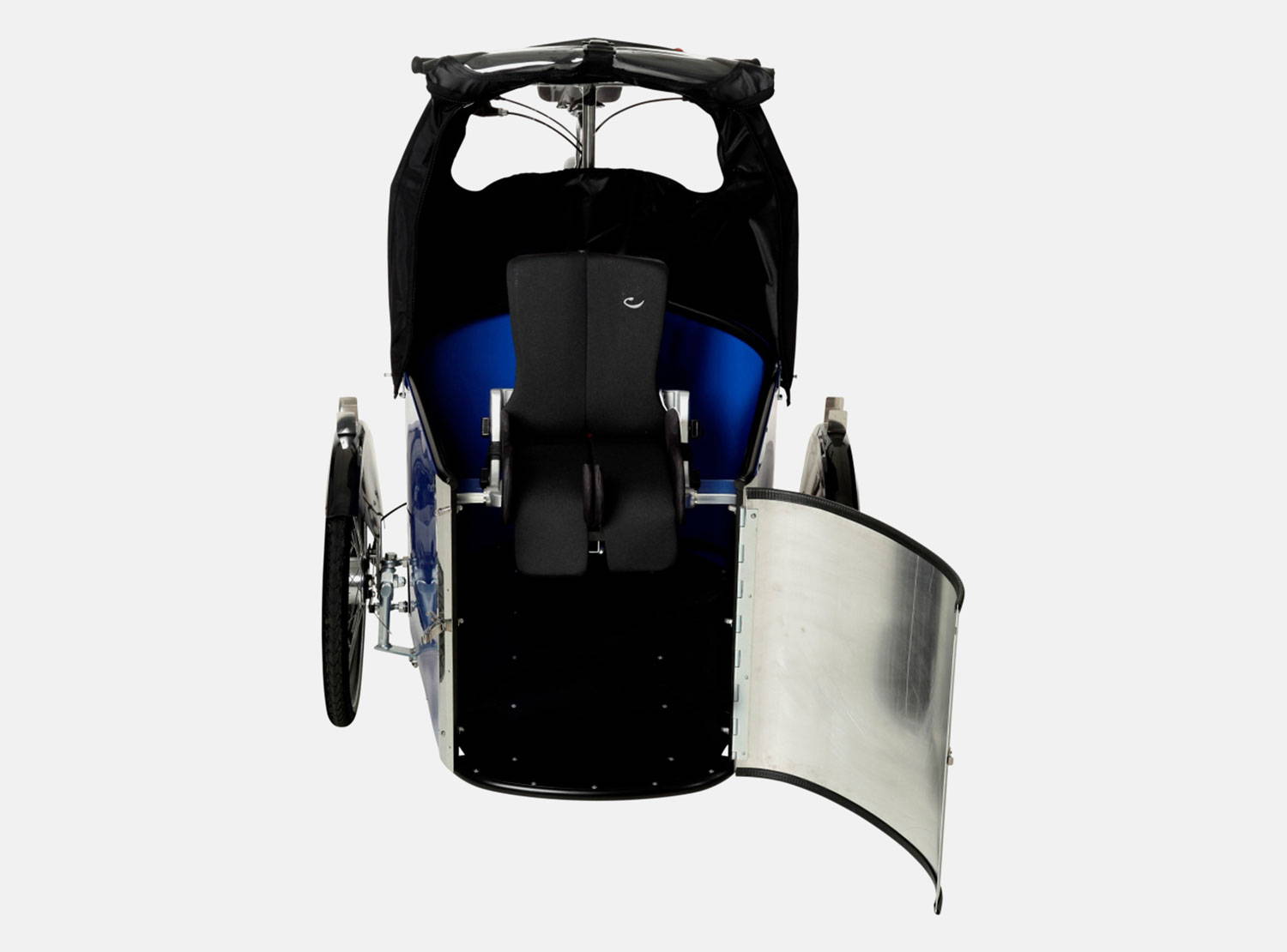 NIHOLA REHAB
The Rehab is specially designed for disabled teenagers or adults and fits the R82 Panda seats
Interested in a Nihola but have more questions?
No worries, we're here to help!

Write to us with your questiosn and Eric, our cargo bike expert, will get back to you as soon as possible. If you would rather communicate by phone leave a number where you can be reached during the day.
Thanks! Someone will be in touch shortly!
This field is required
This field is required
This field is required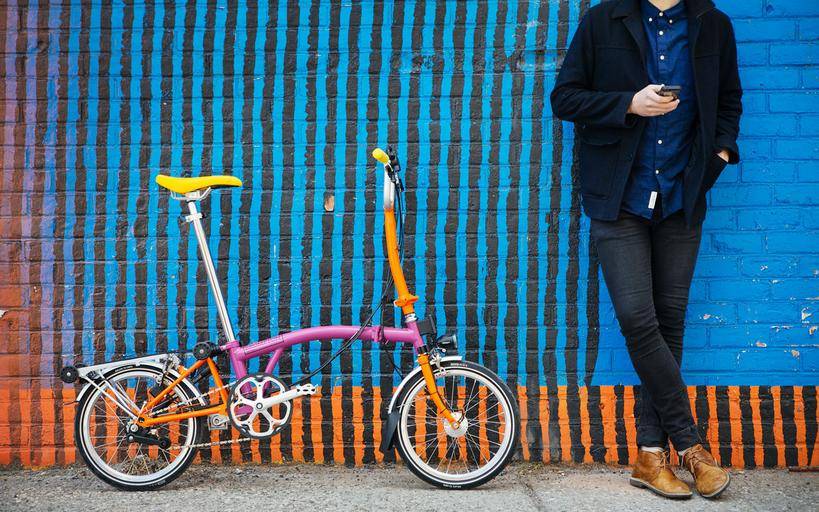 To understand why a Brompton is best is to understand the history of Brompton - which in many ways is the history of the folding bike. And, the story really begins and ends with Brompton.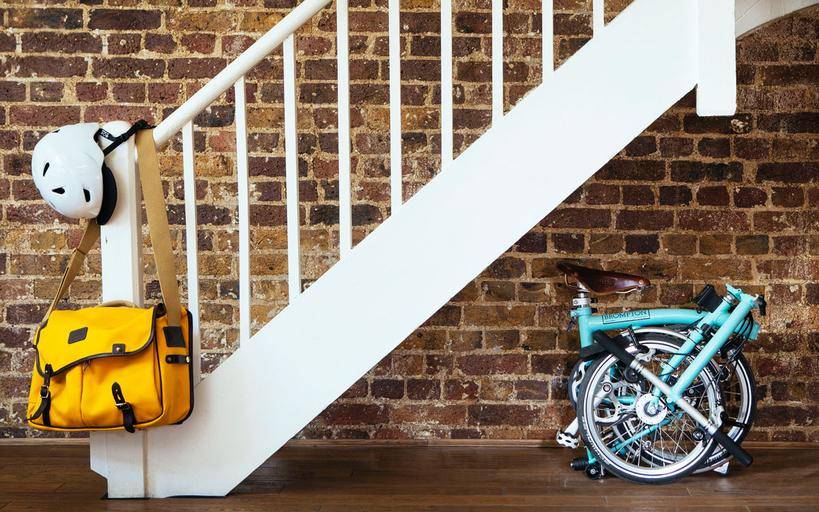 Are you thinking of buying a Brompton or custom Brompton? We're here to help! As Canada's first (and largest) Brompton dealer we've been getting people on Bromptons for over a decade
As the oldest and largest Brompton retailer in Canada we've learned what our customers want and need from their Brompton. This set of needs is represented with our own Curbside Brompton.