Why Pelago?
---
Posted on 04 May 2022
Serving the Purpose, one bicycle at a time.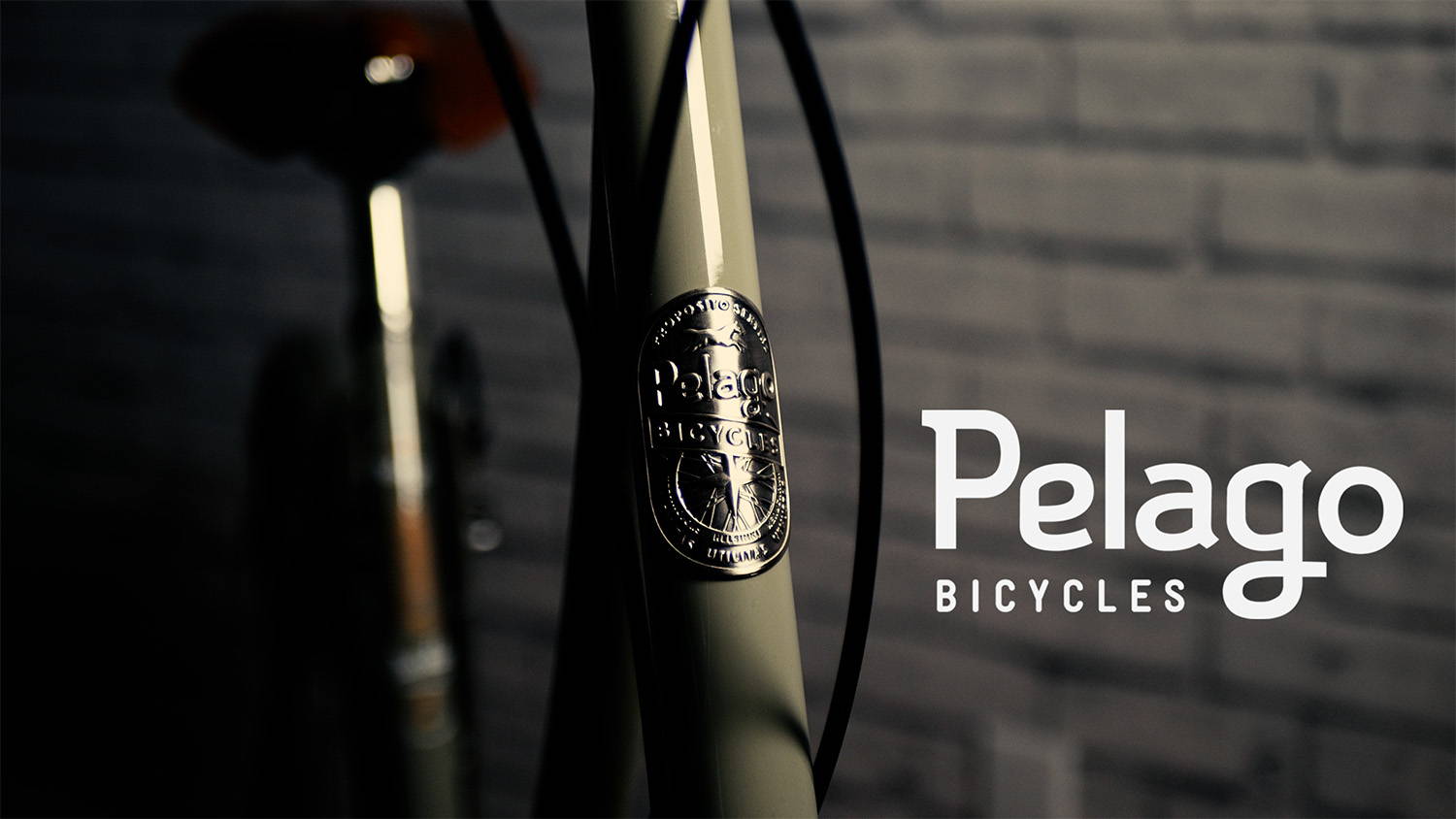 ---
When we first started importing Pelago bikes, we were astonished by their marketing materials. All their promotional images depicted fashionably bundled up cyclists, riding through ... snow!? Most bike brands wouldn't dare show their bikes being used in such tough weather conditions: cycling is almost always presented as a strictly summertime activity. Clearly, Pelago is a different kind of company. A company that doesn't really care if you ride through snow, but proudly declares that if you do, they make a bike for it. As Canadians up here in the snowy Northeast, that felt like a breath of frosty fresh air for us.
It's been over two decades since we first started importing city bikes from Europe, and we were still trying to figure out who makes the best city bike for Canada when we ran into Pelago. This began a new chapter in a story with its fair share of chapters. Our longtime customers will know that we first began importing Dutch bikes in 2006, a time we might call Chapter One. These were beautiful, almost archetypical design pieces. Riding one in North America felt like you were paving a bike lane somehow: as if the mere presence of this bike suggested another entire way of doing things, which now that we look back on it is pretty true.
---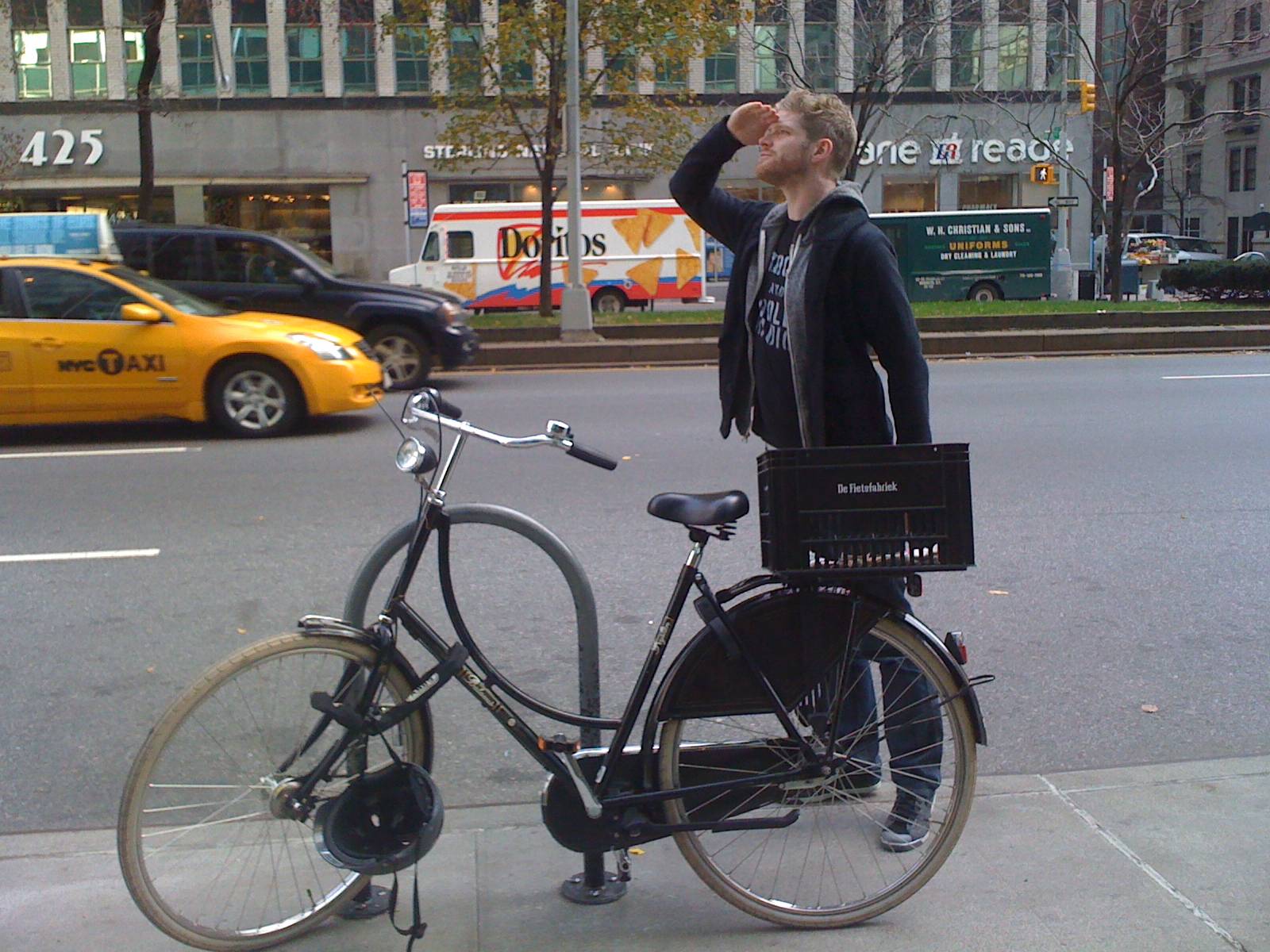 ---
But these Dutch bikes were heavy - really heavy - primarily designed for short-distance commutes in Amsterdam. But they were also made with phenomenal quality. You could store these bikes outside year round, famously throw them in (and dredge them out of) an Amsterdam canal, and somehow they just kept working. We'd never experienced any sort of quality like that with the typical hybrid bikes we sold back then (and that most bike stores continue to sell). Knowing that quality long-lived bikes like this exist, we set out to find something lighter.
---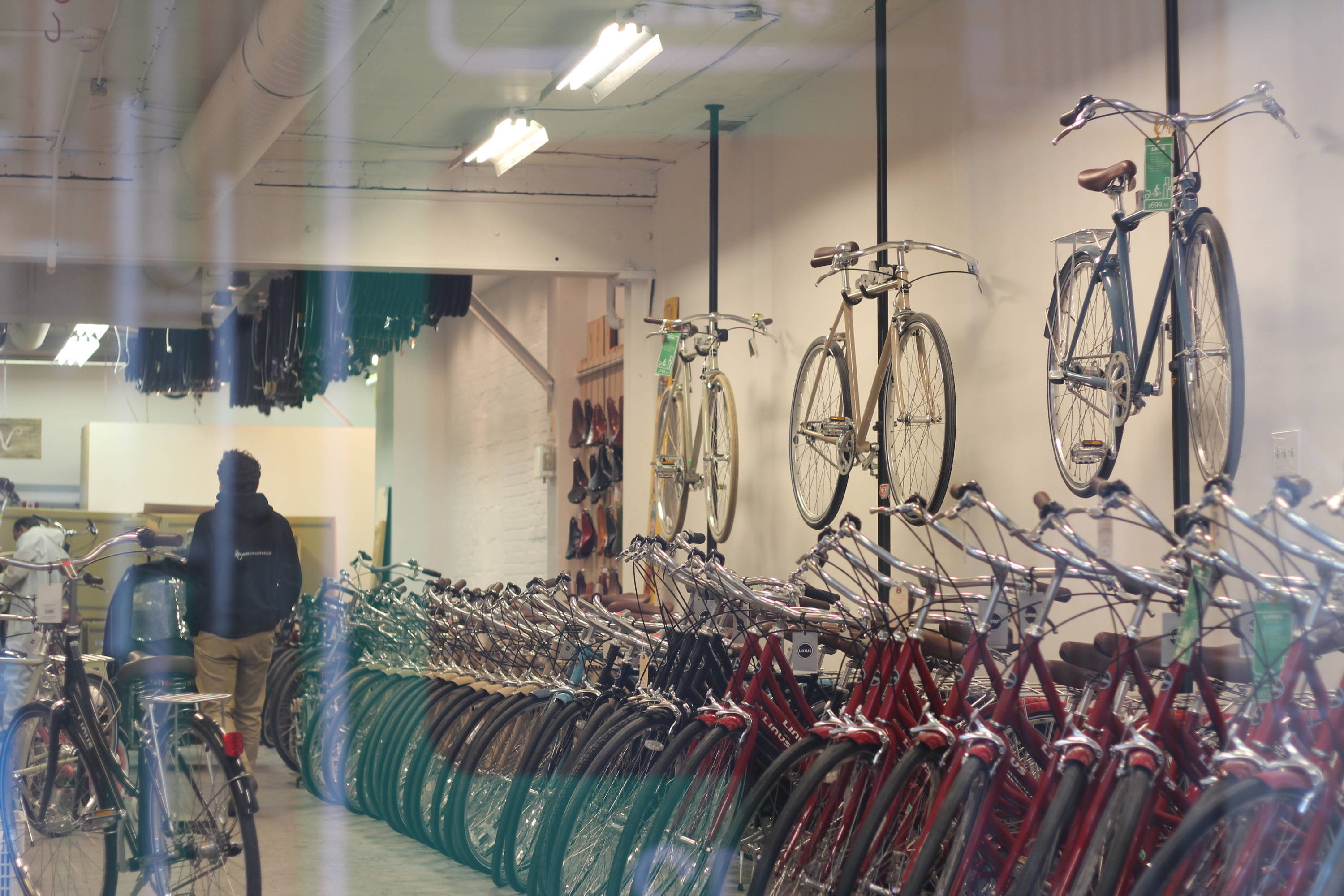 ---
Our work with Dutch bikes started something in North America, and as the idea caught on, a North American solution presented itself for Chapter Two. In 2008 we launched Linus Bikes in Canada and set the market on fire for city bikes. But Linus is definitely not a brand whose marketing materials feature people riding through snow. Linus is pure Southern California. Their bikes look like Dutch bikes but are much, much lighter - and tuned into a younger generation's design tastes. But they don't have the same four-season quality as a Dutch bike, which means they have to be stored inside over winter and only ridden Spring or Summer. So, we went back to Europe.
Our travels took us to Denmark for Chapter Three. Cities like Copenhagen are far more sprawling than Amsterdam, and Danes are famous for their design, so with this alchemy we found a ton of lighter bikes that could go greater distances. But just like buying a coffee in Denmark, these bikes weren't cheap. And they might have been a bit too designy, too obsessed with trying to figure out what the city bike of the future looks like.
---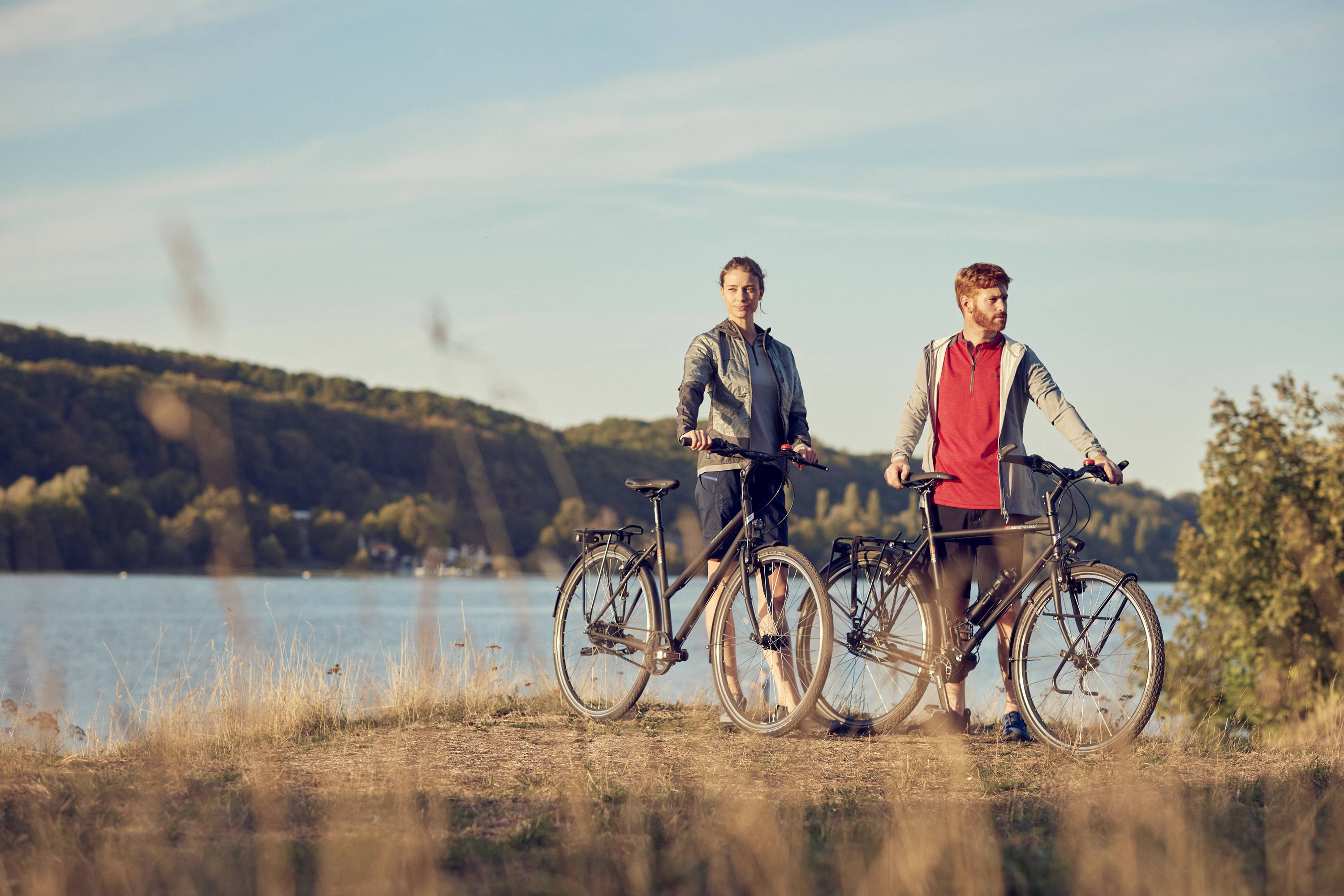 ---
From there we headed to Germany. Germany, of course, is home to massive cities, all of which require a lightweight bike. Germany is also crazy excited about recreational cycling, which means that all of their city bikes do perfect double duty as recreational bikes. And Germany is obsessed with engineering and quality, so nearly every nail was being hit on the head except for ... design. German bikes, like the Fahrradmanufaktur T-100, are pure German engineering, a severe approach that truly believes form is function. But what's missing is a touch of romance, a touch of narrative. A bike, after all, is a relationship, and no one wants a distant lover.
That's when about five years ago we met with Finland's Pelago at a tradeshow deep in Southern Germany, and we got along like a house on fire. Maybe there's a reason Finland's largest expat community lives right here in Ontario: like Finland, Canada is full of lumberjack-plaid, high-heel wearing city folk who love good design, and are as in love with the big city as they are with forests, lakes and oceans. Finland is also home to one of the most successful winter cycling cities, Oolu, where people ride year round. And, the Finns love good design too. They are, after all, Scandinavians to the bone. In short, we found our people.
---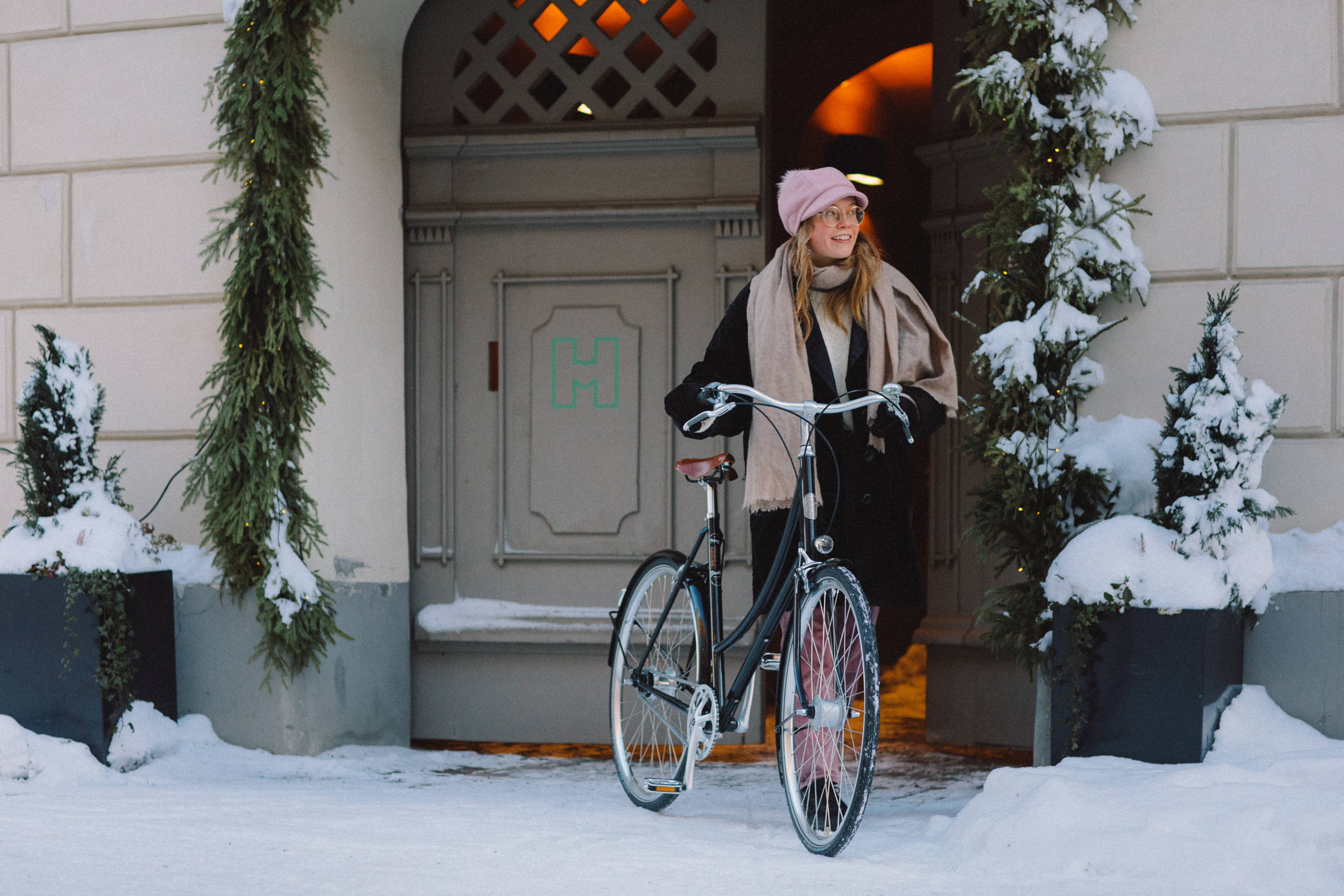 ---
And we found our bike!
But it took five years to start bringing Pelago to this side of the ocean. Why? Because if the Finns are famous for their seriousness they are also equally known for their caution. If you're going to do things, you do things right. If you're going to get in a relationship, you play for keeps. We met every year for five years until the courting period was finally ready for the next stage. As a company that has celebrated many firsts, we can proudly say that we are the first bike store to bring Pelago to North America. We take our relationships seriously too. That's why we can't wait to see these bikes flooding the streets.
Now, maybe it takes a country of design-loving outdoorsy city dwellers to design a portfolio of bikes like Pelago, because we haven't found another company like them. Pelago (whose name comes from Archipelago - representing Finland's connection to land and sea) are staunch classicists for their strict use of strong steel tubing. They are paranoid about salted winter streets and finish their bikes with tough, chip-resistant powdercoats. And, they are as versed in global design as they are versed in bicycle industry global trends (which is highly unusual for a bicycle company!).
---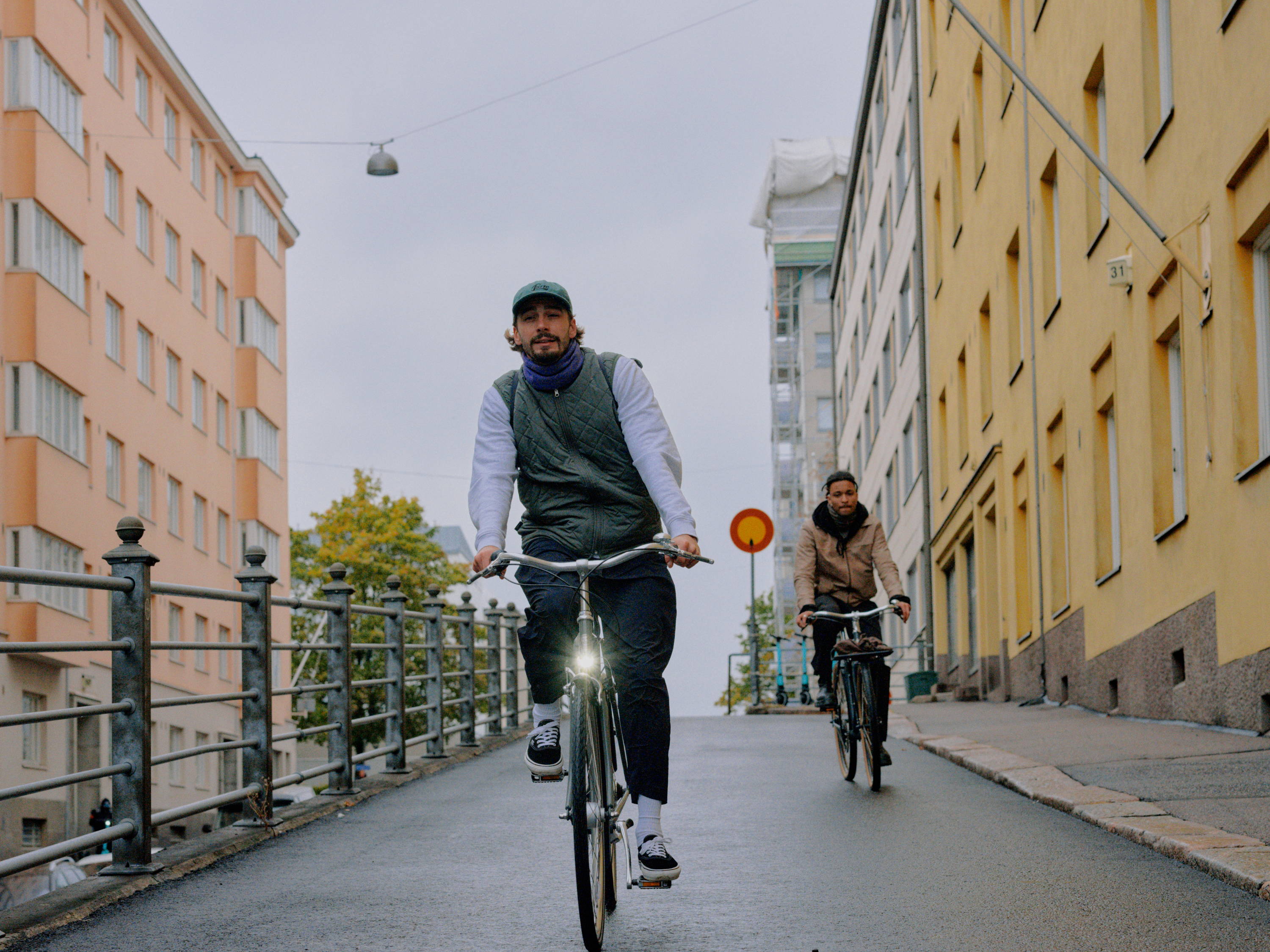 ---
This fluent, pluriform approach is what Pelago refers to with their slogan "Serve the Purpose": build a bike that is multi-purpose, that connects art and design but also connects street life and the great outdoors. That ethos is really what drives the company and company design. Pelago makes beautiful city bikes for the short-distance cyclist, handsome bikes for the longer distance commuter cyclist, and a whole range of gorgeous touring bikes and gravel bikes that combat most North American performance bikes on price, looks and feel. No other company really does that. What all these bikes have in common is that they are all, in one way or another, bikes you can take through the city and bikes you can take outdoors. That's what makes them different from brands like Achielle, who focus almost soley on short-distance city cycling.
Pelago began their company with two bikes: the Bristol and the Brooklyn. Both were designed as city bikes for the short-distance cyclist - someone who lives downtown, works downtown and plays downtown. Someone who doesn't want to drive, take transit or walk; but also someone who doesn't want to be hunched over on a silly mountain bike - someone who knows that cycling is all about dignity.
---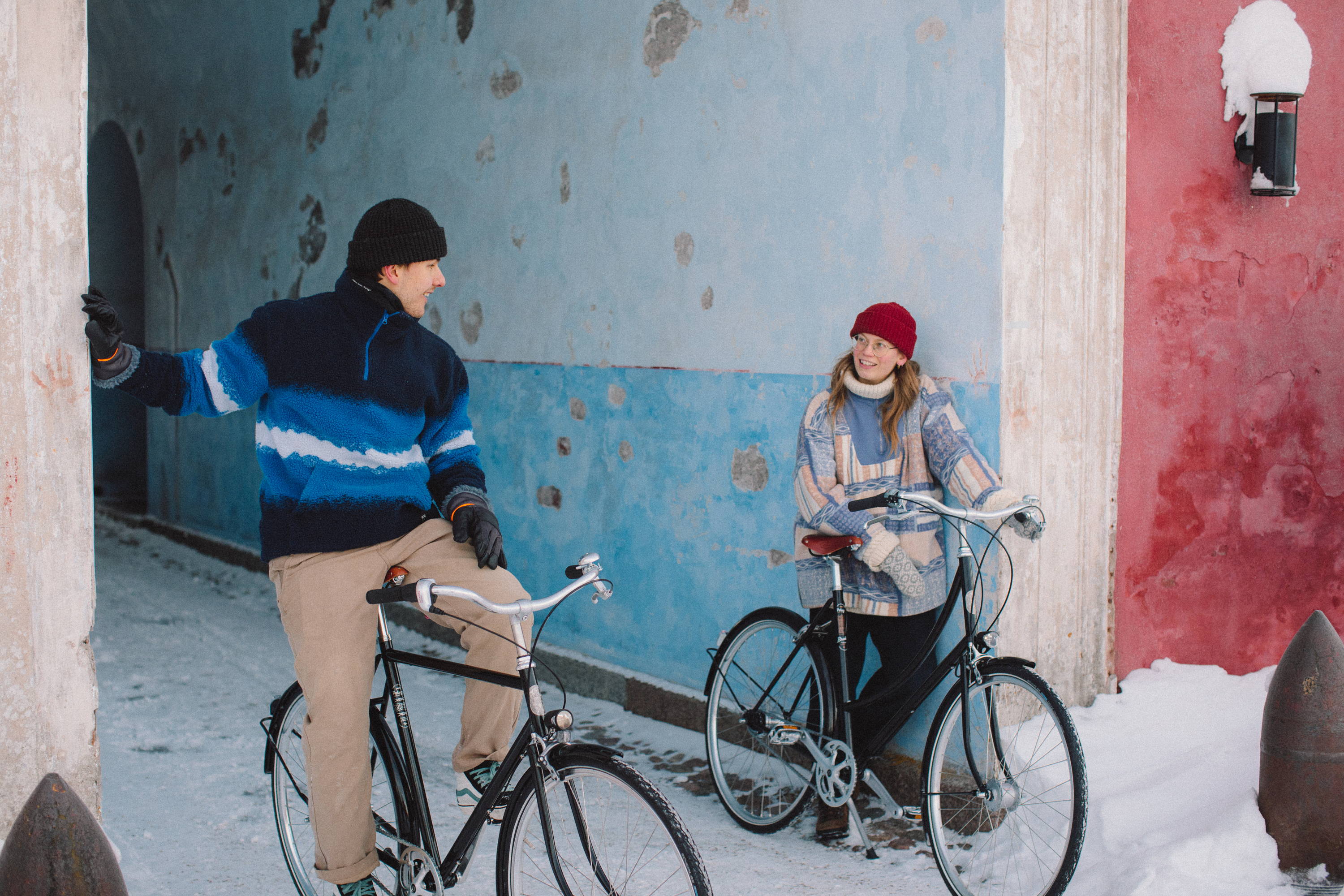 ---
We begin where Pelago began: with the Brooklyn and Bristol. These are two gorgeously upright bikes that feature strong finishes, internal gears, and are light enough that you can lift it inside or take it on a long outdoor trek. Both bikes come equipped with a handmade Brooks leather saddle that will mold to your body over time, making it the world's most comfortable saddle. Two gearing options are available. The 3-speed is perfect for short-distance commutes where terrain is not too hilly, and the 7-speed model is great for longer commutes (or weekend treks) where you migh run into a sizeable hill. The 7-speed models also come with a dynamo lighting system, which means the lights turn on when you pedal, and you'll never need to replace batteries again!
Unlike nearly every North American bike brand, Pelago began as a city bike company. Helsinki is a remarkable cycling city and designing city bikes has a way of punching common sense into you. No bike is treated more poorly by its owner than a city bike. A racing bike might sit in a garage waiting for its weekly ride, but a city bike pounds the pavement daily and is often stored outside through snowy, salty winters. Thus, to design a city bike is really a matter of first principles, and when those first principles are carried into bikes that are more performance-driven, you have a bike that is at once the perfect city bike and the perfect outdoor explorer.