---
Posted on 01 February 2022
Why We Love Riese & Muller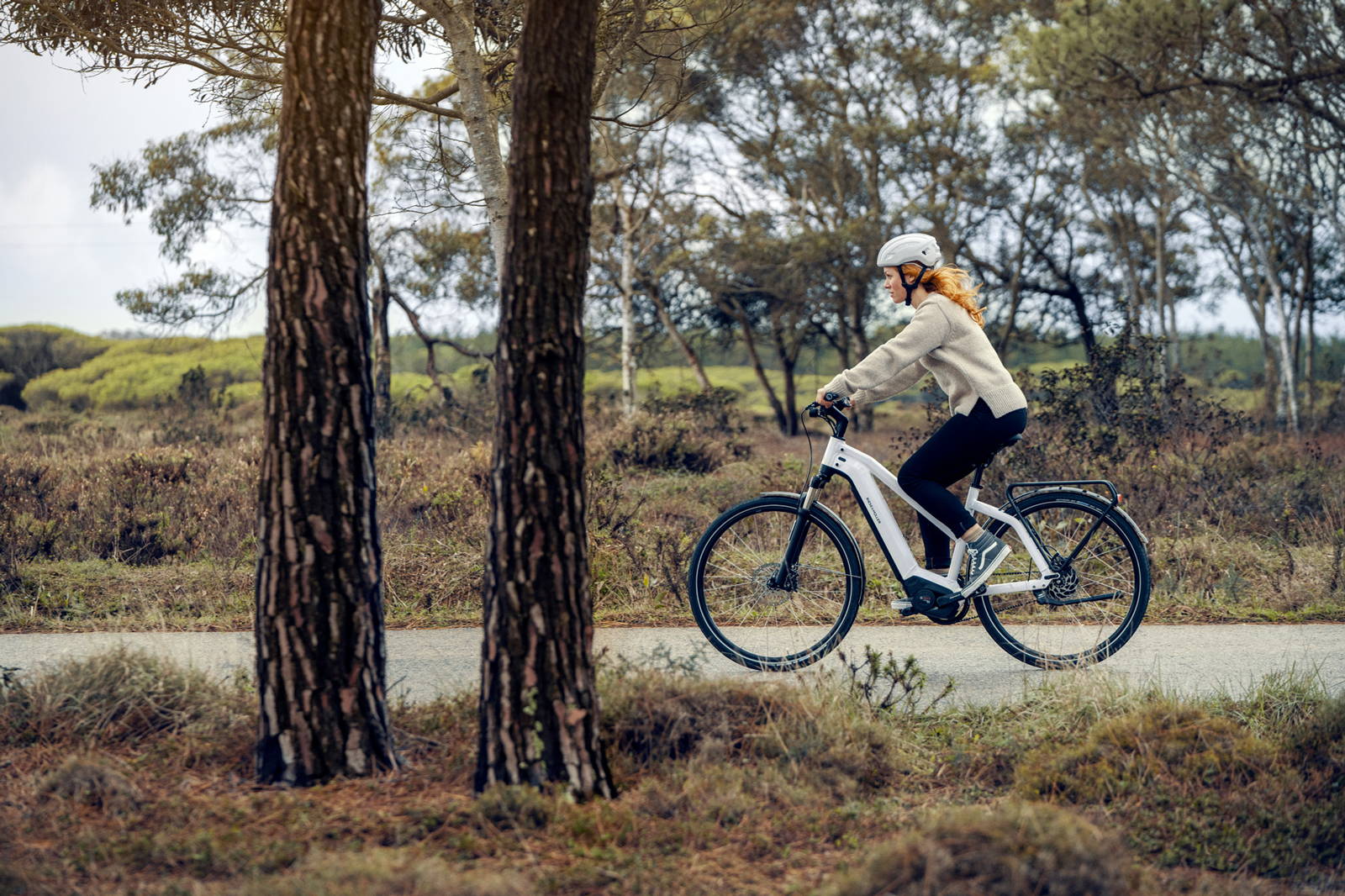 Build it and they will come! Over the last few years Toronto has seen a big interest in bike lanes as more and more people turn to cycling as their main mode of transportation. We love that! People of all ages are riding bikes, and folks are also buying e-bikes as quickly as companies can build them. What used to be seen as "cycling but cheating" is now accepted as an economical, sustainable, and reliable form of transport for everyday use.

There are a lot of e-bikes on the market these days, so why did we choose to sell Riese & Muller? Read on to find out why Riese & Muller make the best e-bikes available in Canada today and why we love them.
Our shop caters to the city cyclist, but we also sell bikes to folks across Canada and the USA - from Nanaimo to St. John's, Whitehorse to Texas - and we have a lot of customers who live outside major metropolis areas where roads might not be paved and hills are a constant challenge.
Every Riese & Muller bike comes equipped with front or full suspension, and they do not cheap out on parts! Suntour or Fox Float suspension forks and rear suspension cushion your ride on even the rockiest of trails and get you where you need to go effortlessly. Just ask our bona fide customers out in Yellowknife, Newfoundland and the Yukon!
2. There's Power Where It Matters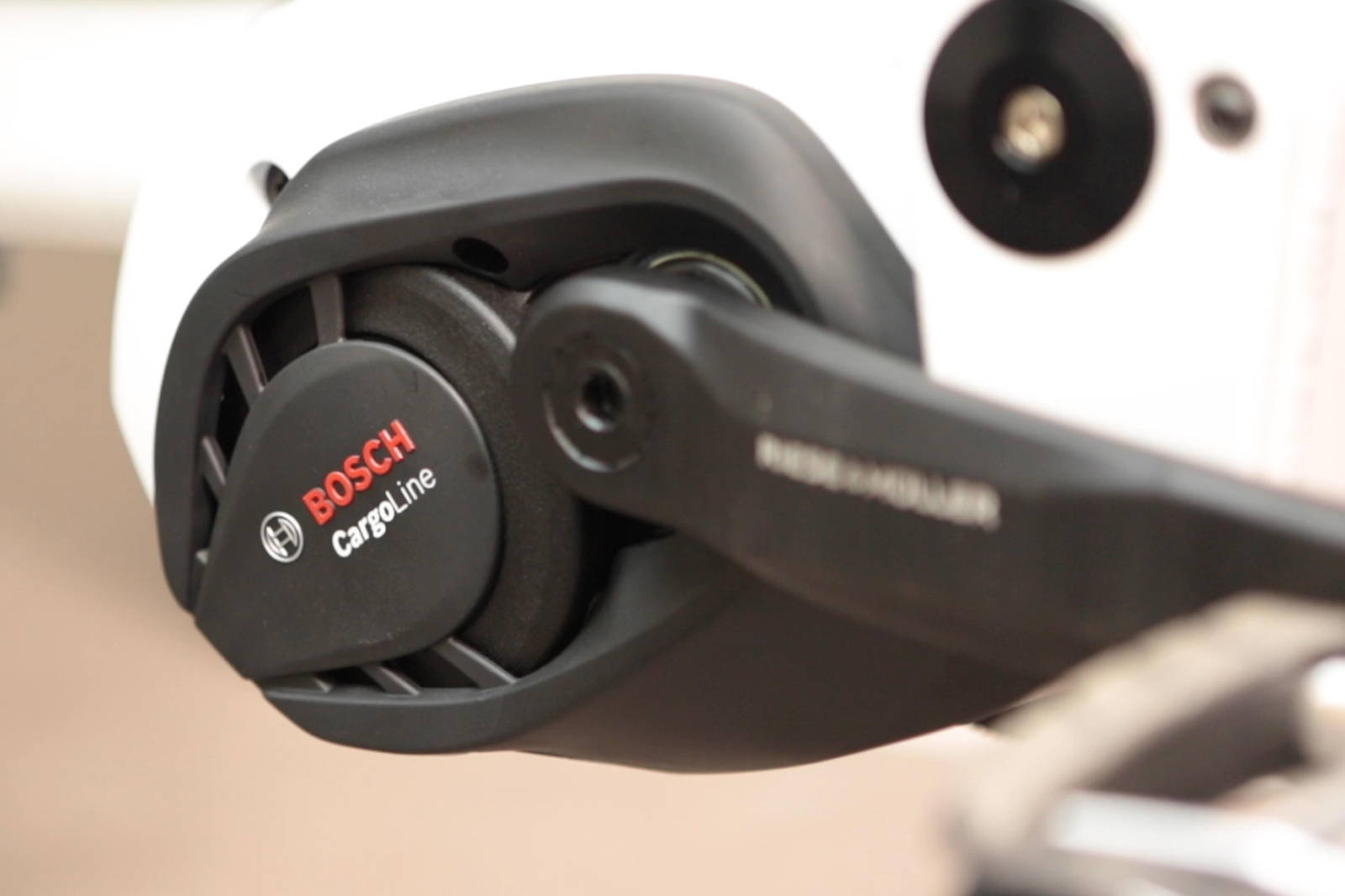 If you're putting down a big chunk of change to buy an e-bike, you want to make sure it's a good one - meaning it will do everything you want it to without complaint. The most important thing to consider is the motor system. Bosch is a German company that literally patented spark-plug ignition for cars and is now the lead innovator for e-bike systems using lithium-ion batteries.
Some e-bike companies brag about their battery capacity, but don't have the torque to back it up - and what good is an extra-full gas tank if your motor can't keep up with what you need it to do? Every Riese & Muller bike (other than the Tinker) can kick out up to 85 Nm of torque - enough to rip up a hill on an e-mountain bike or effortlessly get a fully-loaded cargo bike moving when the light changes from red to green.
Riese & Muller bikes also pack a considerable punch when it comes to riding long distances. Many of the models come with a DualBattery option to help you ride up to 250km on a single charge in Eco Mode - not bad for a near-silent vehicle you can ride on rail trails and never need to fuel up at a stinky gas station.
3. They're Space-Age Cool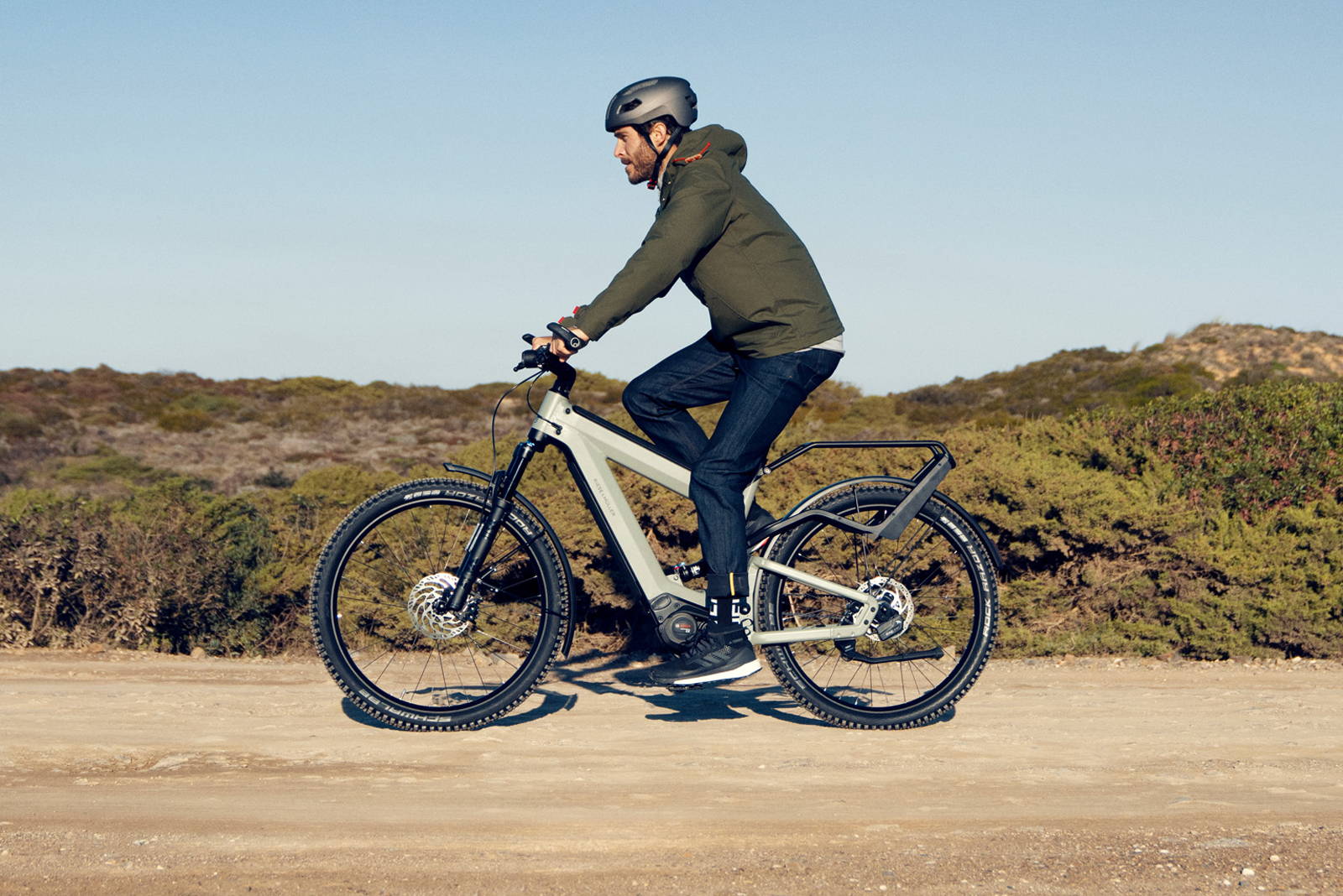 When you're bike shopping, it seems that you always need to make compromises - you get one feature you wanted but in a frame colour you don't like, or less gear ratio than you need but with hydraulic disc brakes. This is not the case with Riese & Muller!

You don't have to check any of your wants or needs at the door. The Rohloff 14-speed, the world's best internal gear hub, is available on nearly every model, and a carbon Gates belt drive reduces chain maintenance and keeps clothing clean. There's no need to buy an additional bike computer if you don't want one either, as the Kiox, Nyon, and SmartphoneHub displays provide you an excess of information about your ride as well as the ability to make phone calls, listen to audiobooks and music, mark trails, monitor heart rate, and display the distance you can travel on battery power at different assist levels. Now if only it made waffles as well!
4. They're Fully Customizable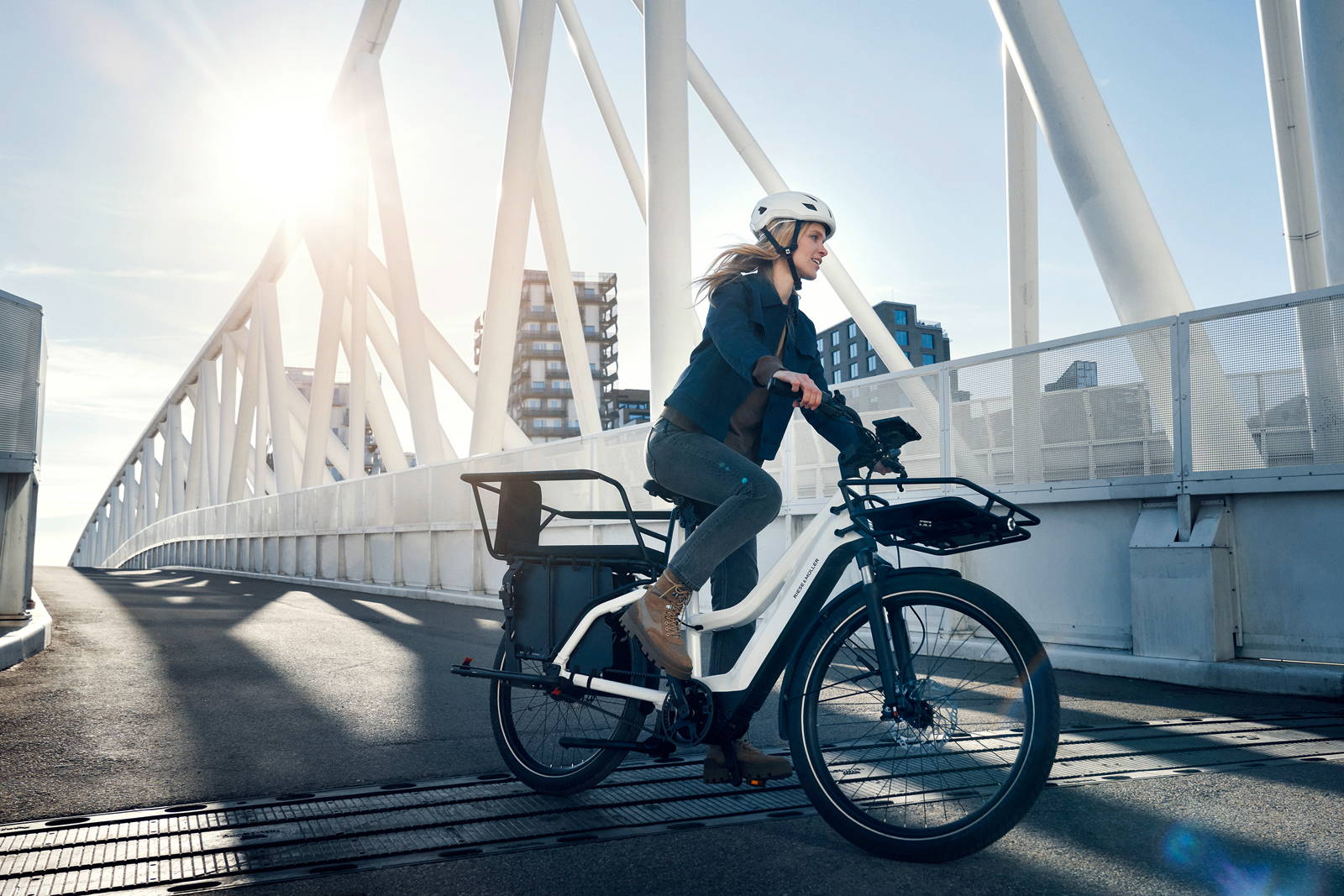 In order to meet demand, we've pre-ordered a selection of Riese & Muller bikes with different configurations to suit different needs. But did you know you can also custom-order a Riese & Muller that suits specifically your needs? That way you can build the bike you need, just the way you want it.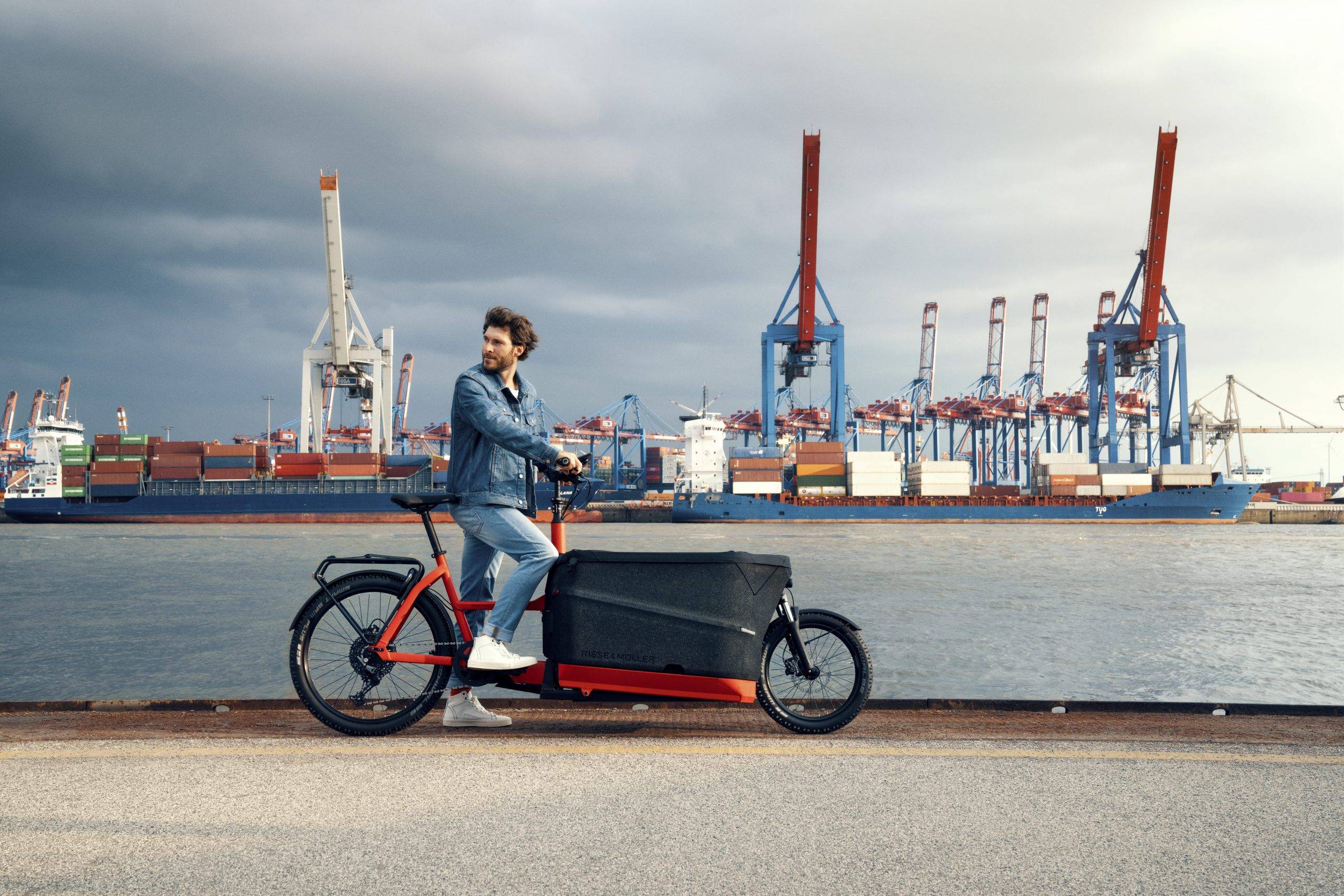 If we know anything about German products, it's that they are built very, very well and are meant to last a generation, if not longer. The same can be said for Riese & Muller bikes. They work very, very hard to use as many German-made and European-made parts as they can on their bikes to ensure the quality is as high as they can get. Take a peek at the spec sheet on any bike and you'll see parts made in Germany, Italy, and Japan.
6. They Make A Bike for Everyone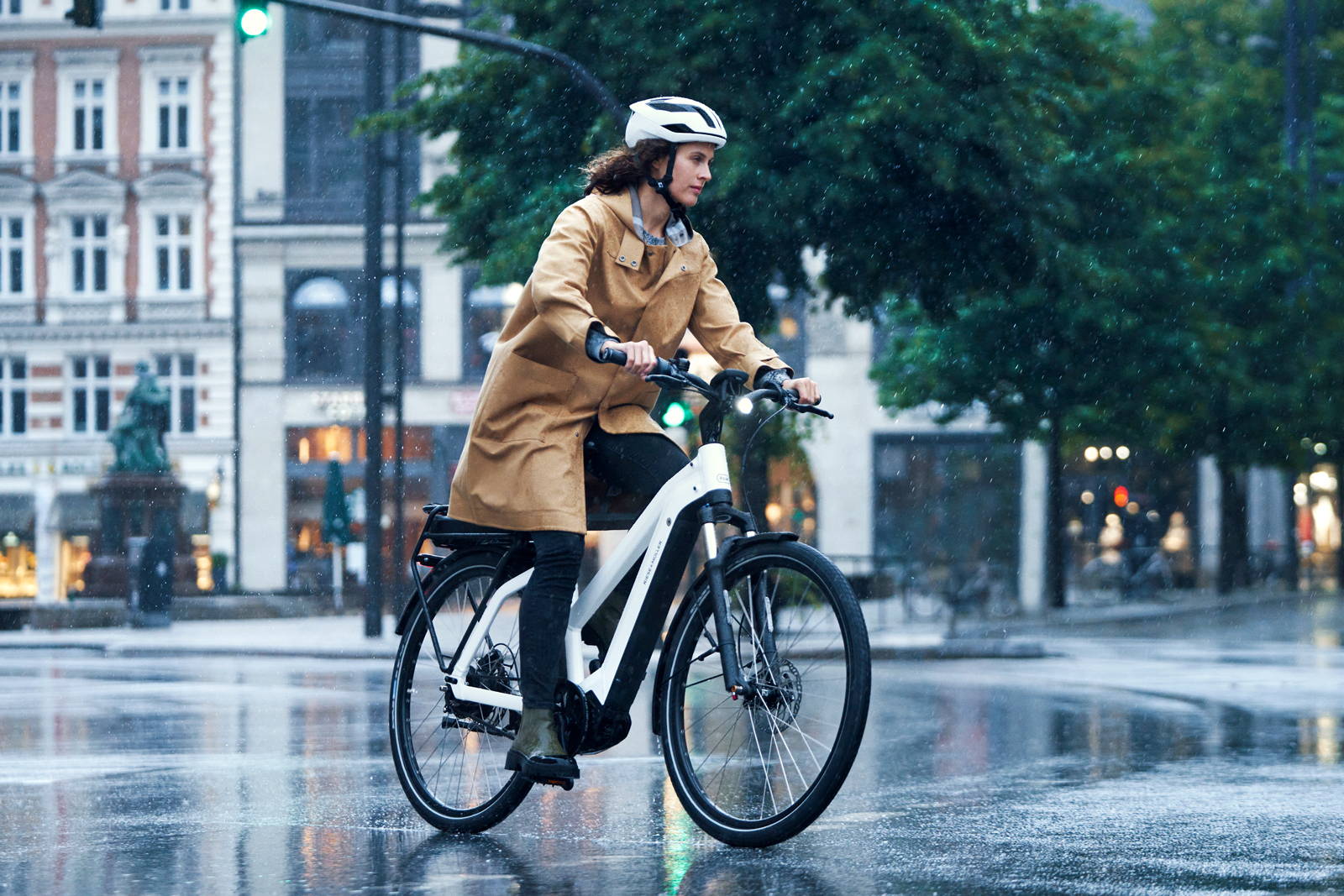 A lot of bike companies will offer different models to appease their customers, but you can often tell which is their favourite / best-selling bike based on which one has the most frequent upgrades and changes. These changes come about with research and development, with their other bikes left as an afterthought.

Riese & Muller does no such thing - they won't release a bike for sale until it's been absolutely perfected from handlebar to taillight. And they have a model to suit every type of rider that has been dialled in and specced for exactly that use. If you're an urban rider, the Roadster / Roadster Mixte models don't look out of place locked to a bike rack and can carry groceries home like a champ. If you need a low-step bike for mobility reasons, look no further than the Nevo or Homage - both city bikes that are equally capable on recreational paths and light gravel trails and can carry heavy cargo on their rear racks. If you want something a little more robust, the Charger / Charger Mixte or Supercharger bikes might be more your speed - built tough for long rides. If storage space at home is an issue, the Tinker will fit easily in any hallway or elevator and can be transported on subway trains without much fuss. If you're hauling kids, dogs or cargo then the Load 60 or Load 75 is your bike. And finally, if all you want to do is get outta town and go for a long ride off road in the wilderness, you're well served by the Delite and Superdelite bikes - especially the Superdelite Mountain and Delite Mountain if you're keen to never ride pavement roads ever again.