---
Posted on 01 February 2022
4 Reasons We Love Devinci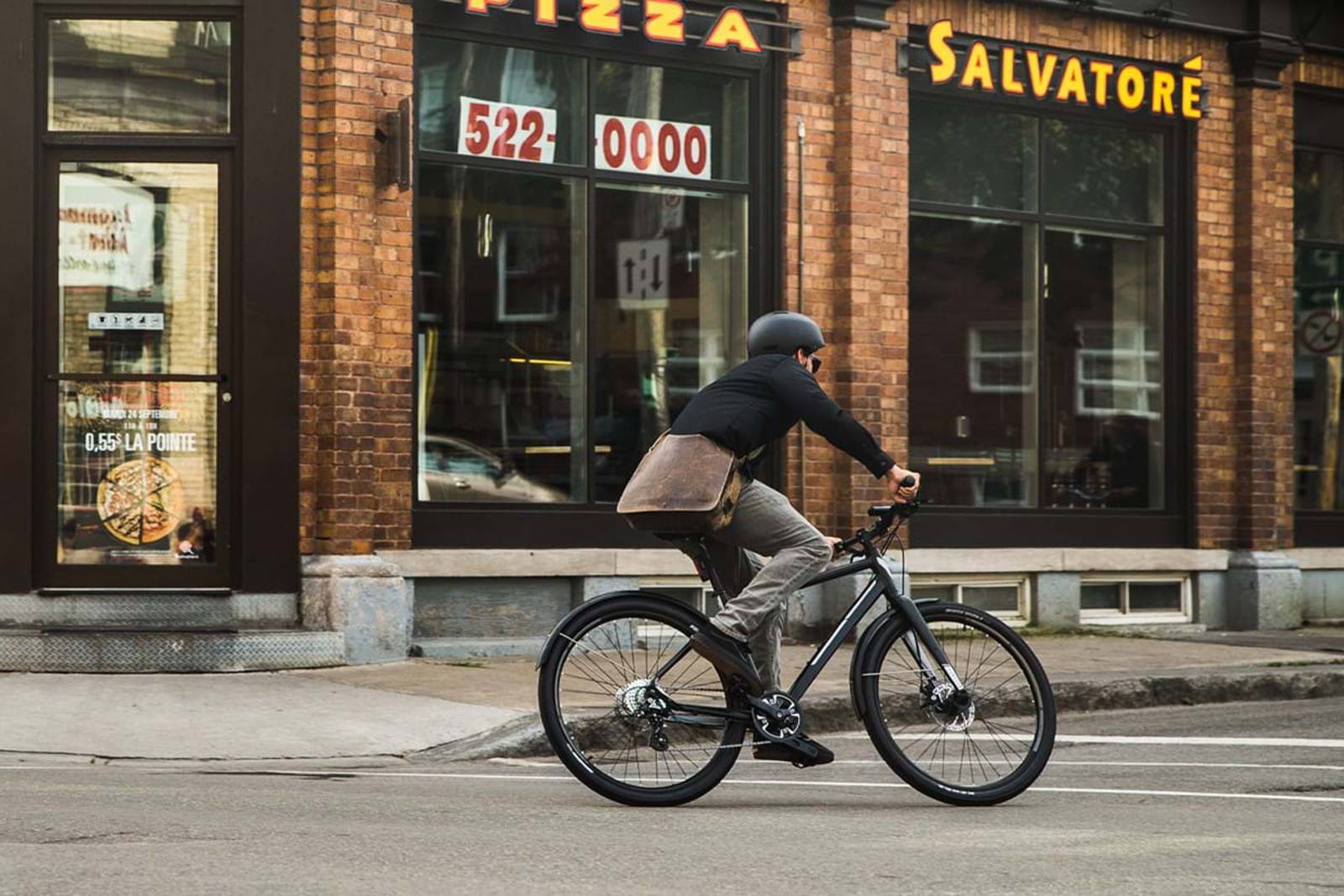 Most local bike stores in Canada sell a buffet of the same brands, including Giant, Liv, Trek, Specialized, and Cervelo. So why does Curbside carry Devinci instead?
We've built a company that takes pride in offering bikes for everyday use - bikes that you can ride all week to and from work, lock up outside, and take up north for weekend rides with ease. Devinci makes some of the best bikes in Canada that are hard-built for the city, not just weekend grand fondos and hanging on your wall looking pretty. Read on for more details!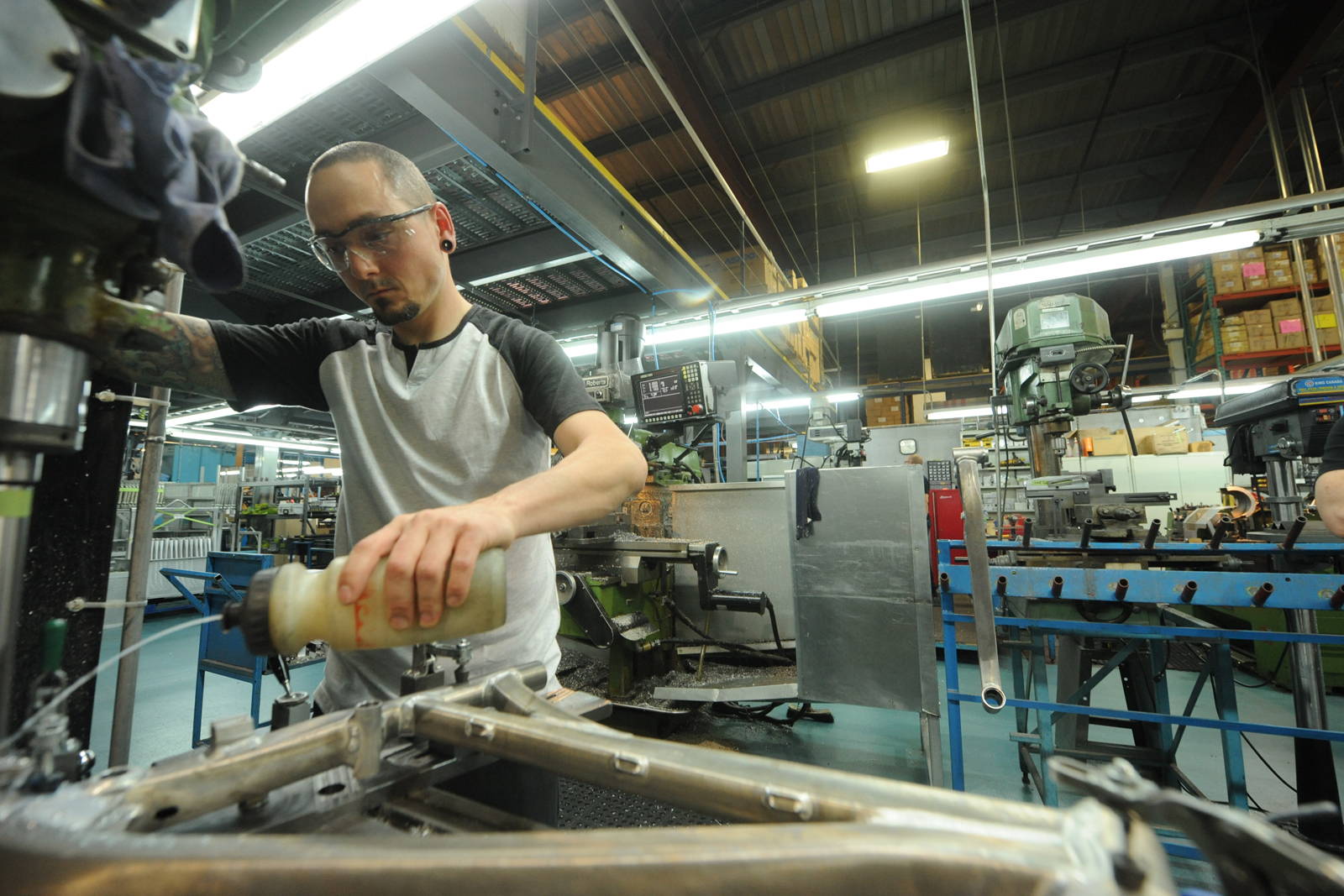 PROUDLY CANADIAN - In the age of COVID-19, there has been an absolute explosion of demand for bicycles. Some companies we work with have seen an over 500% increase in demand for their bikes. Blended in precariously with a labour shortage, parts shortage, and shipping delays worldwide, this has led to companies having way, way less stock than there is demand, forcing them to prioritize certain shops over others. In the case of the top-five American companies, this means prioritizing American-owned bike shops over their Canadian-owned counterparts, resulting in ever-worsening bike availability in Canada.
Thankfully, Devinci is Canadian-founded and Canadian-owned, and they are doing everything they can to keep Canadian shops well supplied with bikes. Every bike they sell over $1000 has also been fully built right here in Quebec, providing local jobs in Chicoutimi to some of Canada's best bike builders. And bonus - they're keeping it local by using Canadian-mined aluminum from Chicoutimi itself to make every frame they build. Cool!
2. WHEELS TRULY BUILT FOR CITIES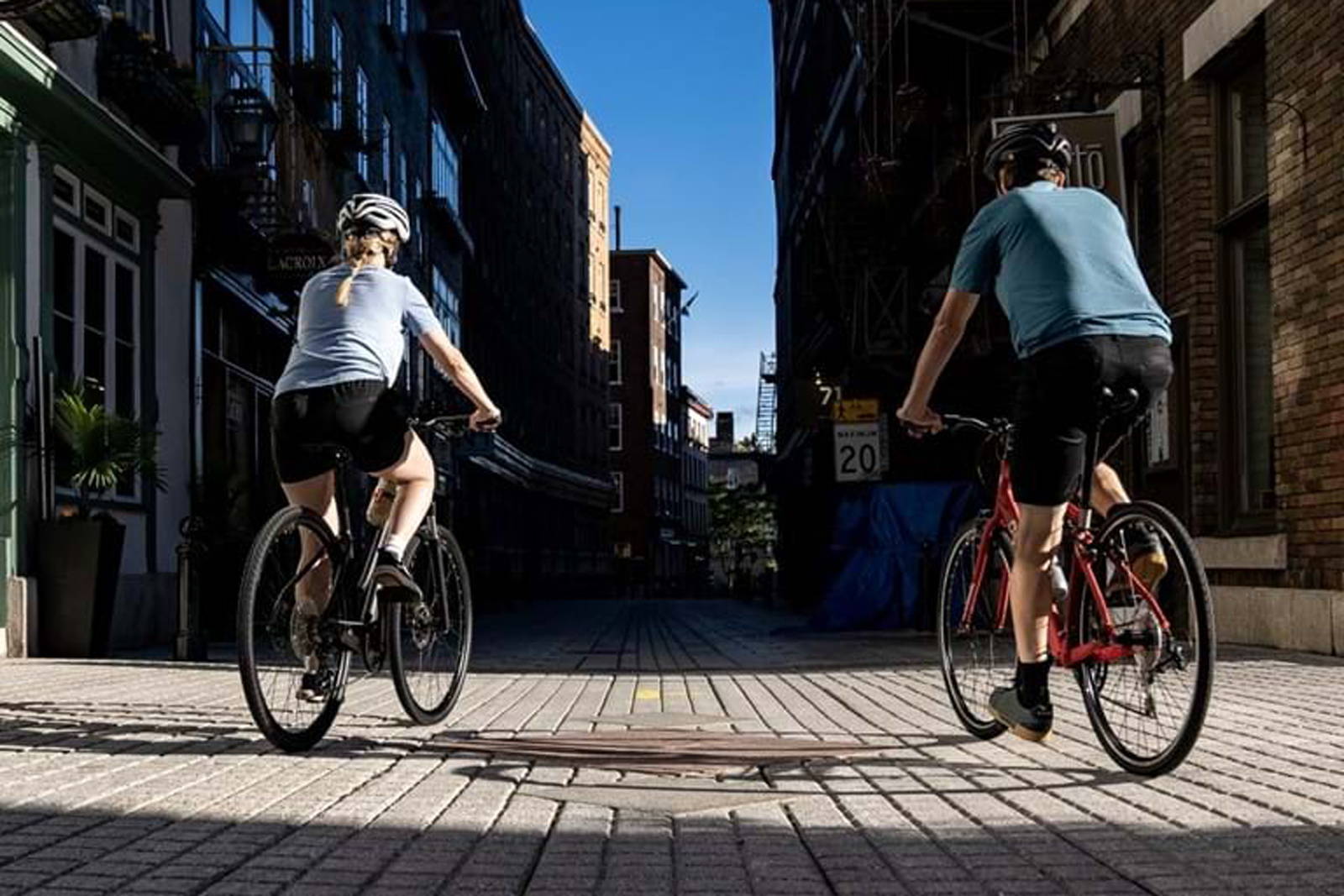 BUILT CITY TOUGH - Bikes with lower price points often have more basic parts or features to cut consumer costs - not Devinci. In addition to being an incredible deal, Devinci puts the money where it matters. When shopping for a bike, most people look at the frame material first to shave weight - but paying attention to the wheel construction can save you a ton of headaches down the road! Devinci specs all their bikes with stainless steel spokes (to eliminate rust wear) and double-walled rims that prevent flats and are wide enough to accept puncture-proof Schwalbe tires. The rims are also super-strong to take every knock and bump terrible city roads can throw at you.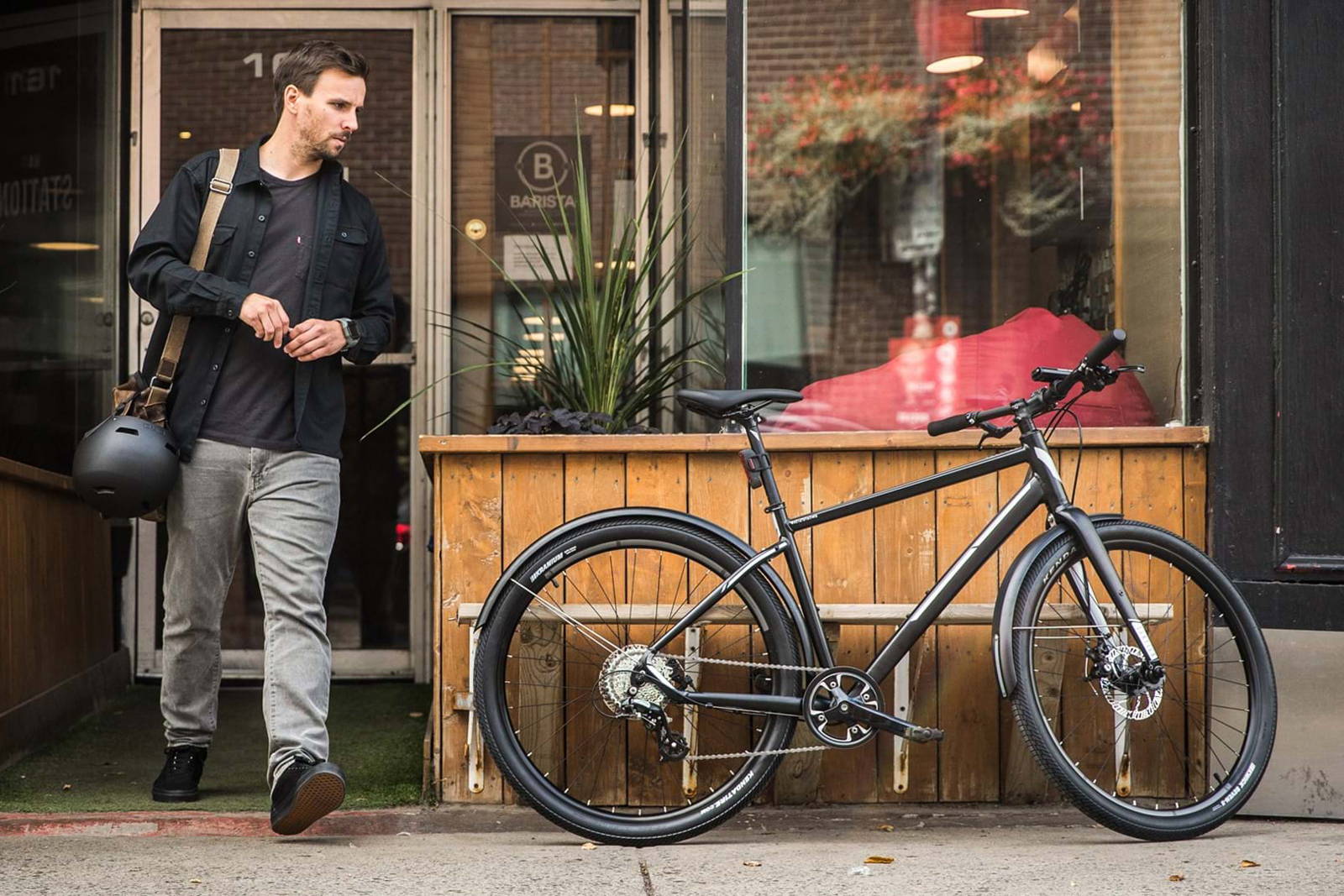 DAILED IN - Canadian bikes are renowned and sought after all over the world because they're built "strong like bull" (or "strong like moose" in this case!). Canadian-built bikes aren't fragile the way cheaper-made aluminum or carbon bikes are, where you feel like you need to bubble-wrap the frame to do anything with them and be comfortable.

Devinci's aluminum hydro-formed frames are double-butted to reduce weight while maintaining strength and have internal cable routing to keep the silhouette clean - a feature usually only seen on higher-end bikes that protects your cables and housing from wear. The paint jobs are designed to take constant rubbing and bumping against metal bike racks and the aluminum frame and galvanized bolts are rust-proof. All drivetrain parts are quality Shimano, a household name in bike componentry. From the lowest price point to the highest, Devinci bikes are designed to take a world of abuse in a Canadian context.
4. A BIKE FOR EVERY CYCLIST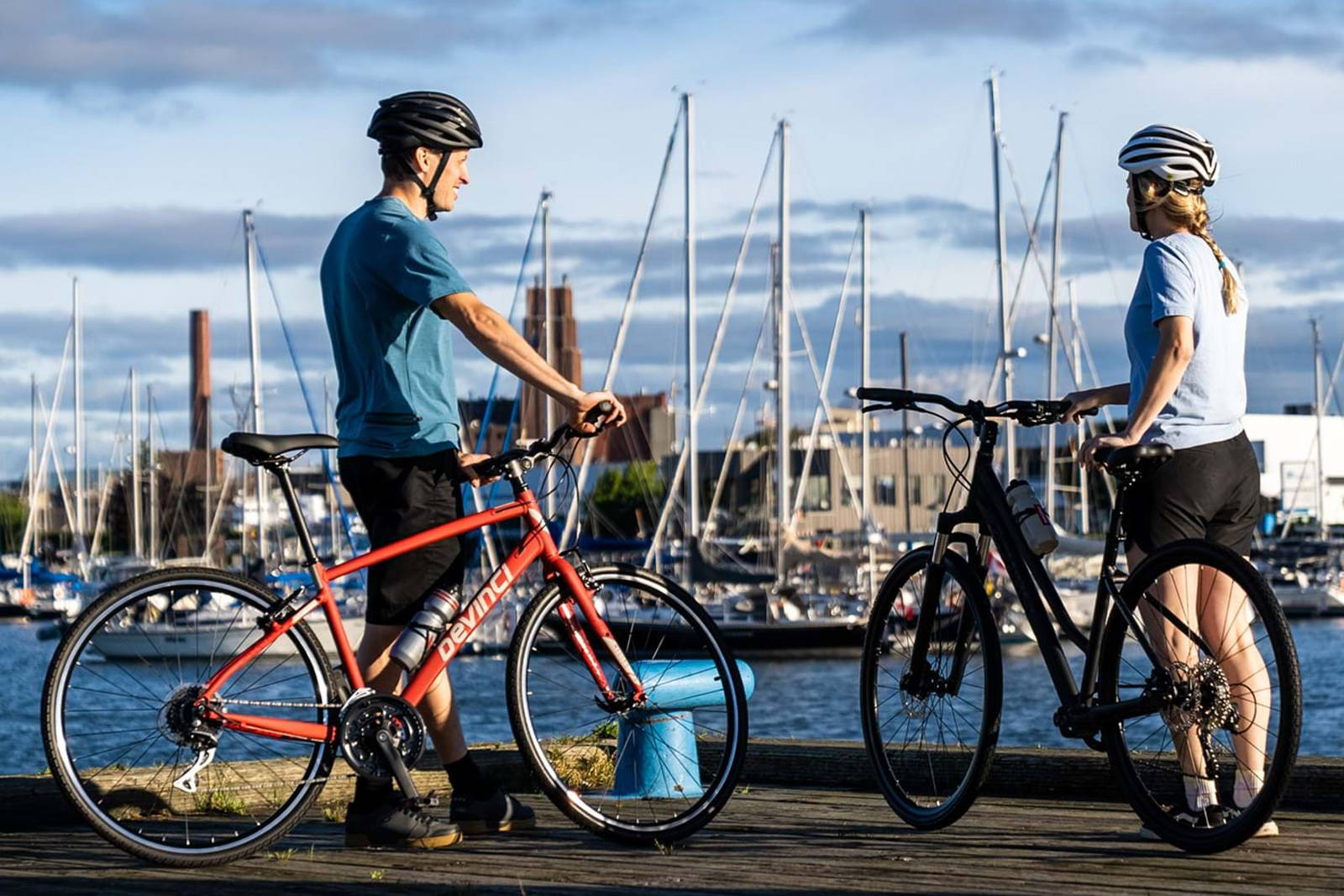 A BIKE FOR DIFFERENT FOLKS - Most bike brands have made hybrid bikes as an afterthought - there is market demand for them, but they would rather invest their research and development into their "premium" high-performance bikes. Devinci makes some of Canada's best mountain and gravel bikes, but they also keep urban cyclists and their needs front of mind.
The Milano lineup of bikes are built tough for urban and recreational weekend riding. Each feature a higher head tube to make their rider more upright and comfortable, and an adjustable stem lets you dial in the fit even more. The Milano Altus 21-speed is the "starter kit" of hybrid bikes, with the Milano Acera and Milano Acera Disc feature 24 speeds and the Acera Disc has weather-resistant disc brakes. The Milano Alivio has a bump-absorbing carbon fork and 27 speeds, making it an ideal longer-ride steed for weekend bike touring.
If you're a dedicated urban rider, the Cartier's wider tires and fenders are designed to keep you safe on streetcar tracks and dry in all weather types.
If you're more into group rides and personal bests, the Hex bikes are probably your speed. The Hex Claris is a road rider's bike without drop handlebars, making it comfortable for long rides while still being efficient.
And if it's gravel roads you're after, look no further than the Hex Deore, a 1x gravel-ready flat bar bike.