---
Posted on 03 May 2022
WOOF WOOF! 8 REASONS NIHOLA BIKES ARE FOR THE DOGS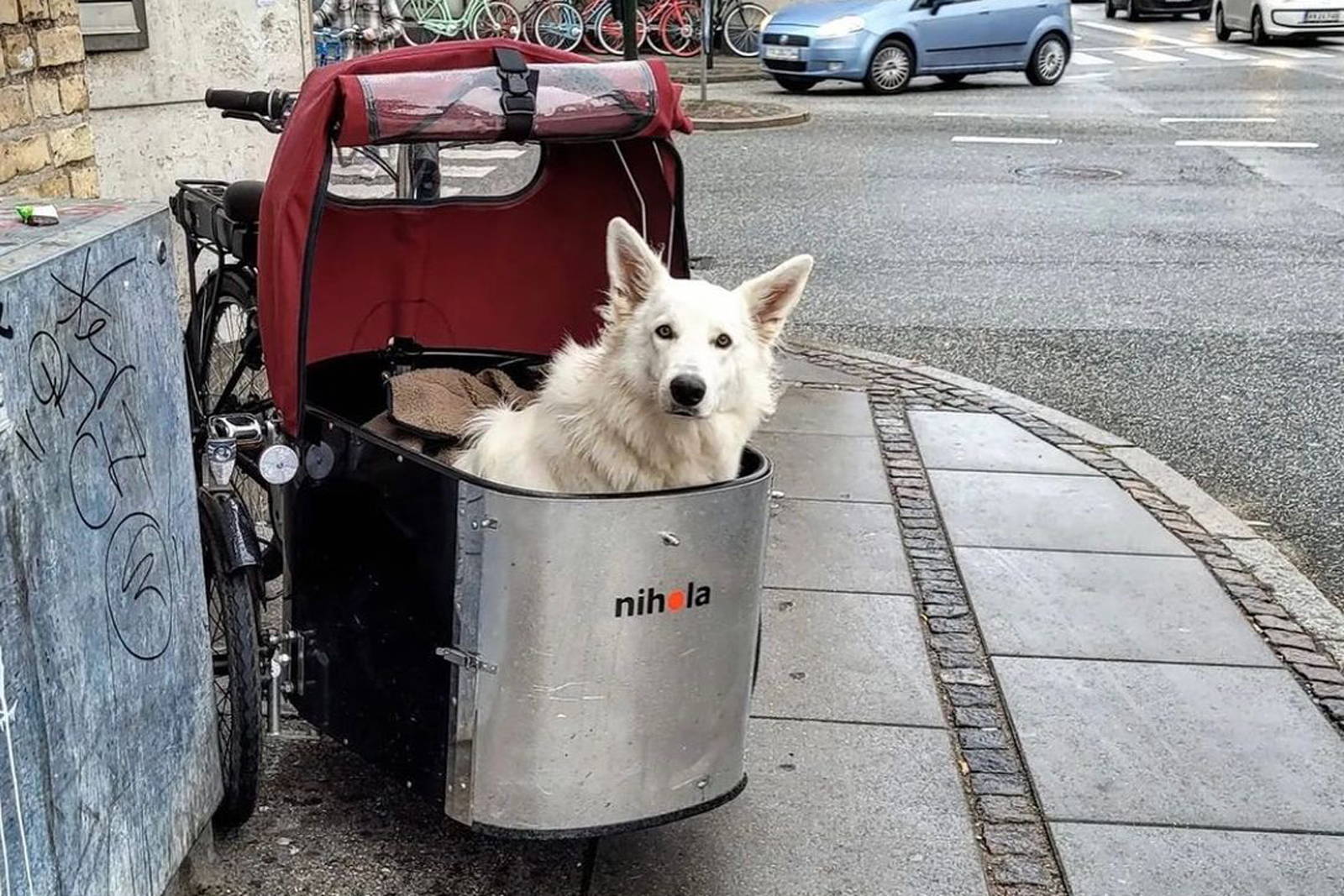 Some people have children, some people have dogs. In the eyes of Nihola, even fur babies deserve a cargo bike. Enter the Nihola Dog. It's a lightweight bike with terrific handling that lets Fido walk inside, smell the sights, and enjoy the ride. We've sold tons of these to happy customers and, of course, happy dogs! Read on for 8 reasons dogs and their people love Nihola bikes.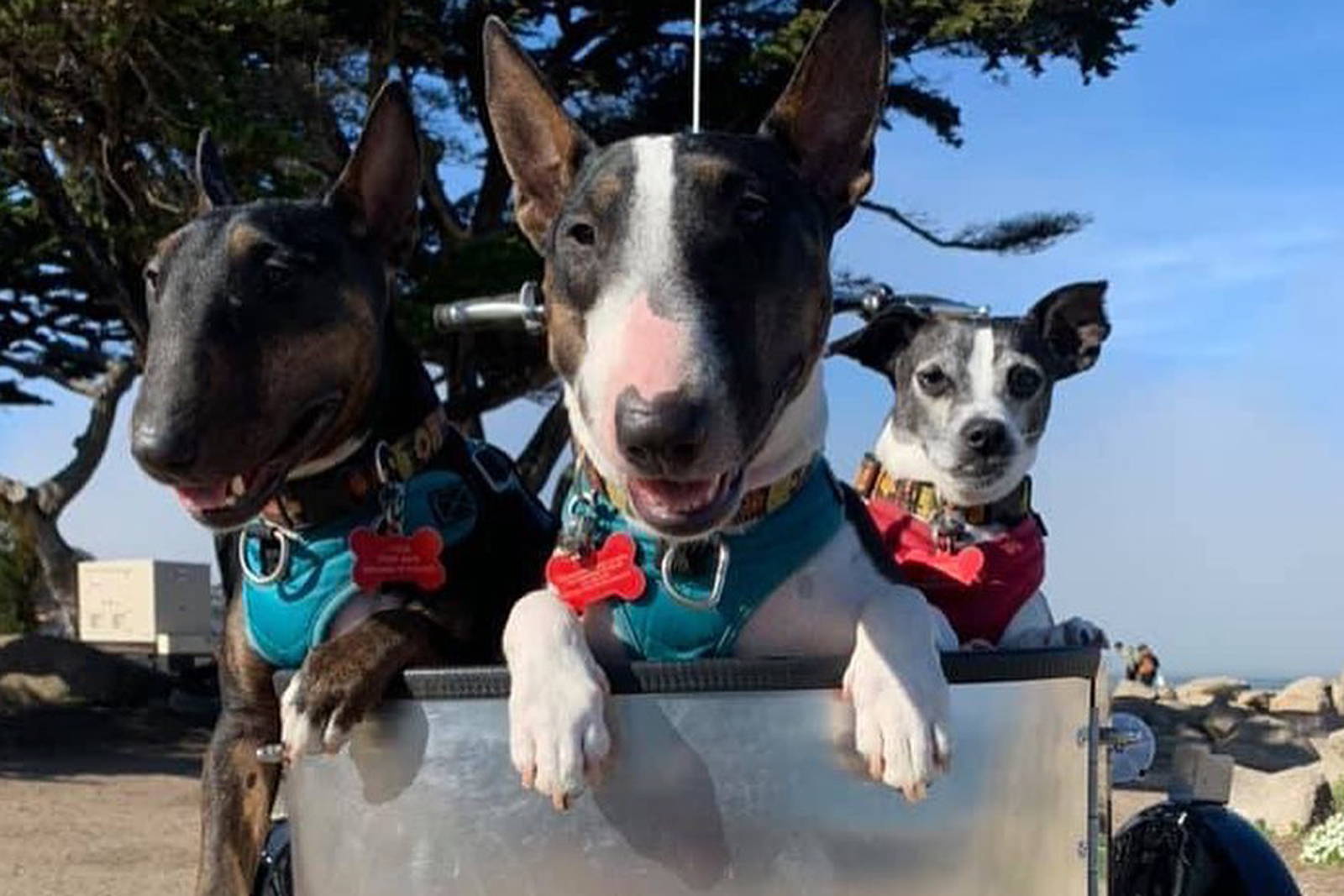 Up until now the only way to transport a dog was in a pet basket. Rear pet baskets are great, but you're always twisting sideways to check on your dog, and they only fit tiny dogs. Front pet baskets are not a great idea because all front baskets tend to significantly reduce steering control, and we don't want you and your pup to get into an accident. The Nihola Dog solves this problem! Your doggo sits up front in a cargo box that is designed for high impact resistance (in case there is an accident), and you can enjoy the sights and smells together.
Most cargo trikes on the market (like the Babboe Dog) feature "box steering", where the whole box steers because the wheels are bolted onto the box. The heavier the box, the worse the steering. With the Nihola Dog, the box doesn't steer at all, only the wheels - just like a car! This equals safety - a cargo bike that's nimble and light on its feet can avoid potholes, car doors and jaywalking pedestrians easily.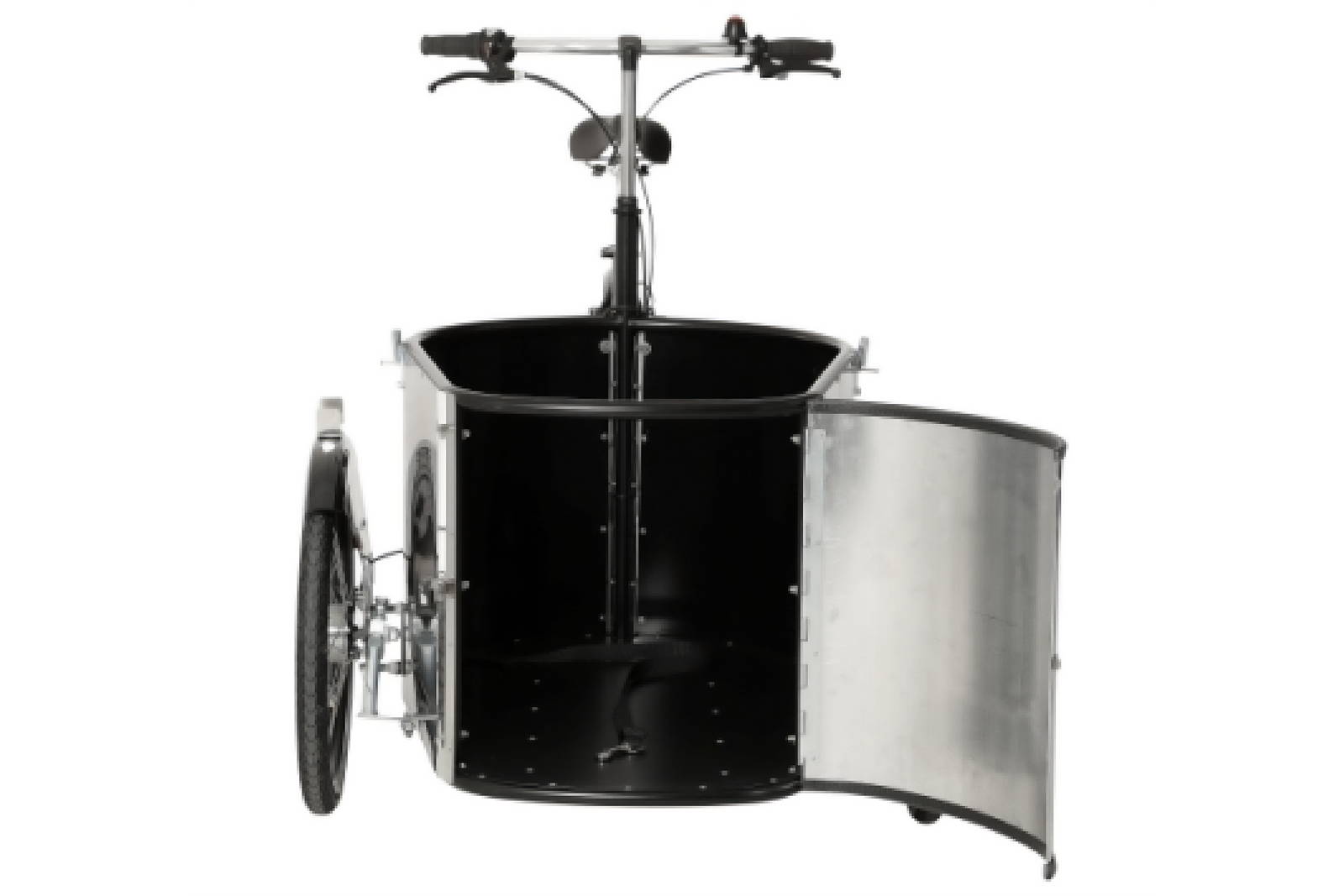 The Nihola Dog uses the exact same box body as the Nihola Family, minus the benches for kids, and with a special addition: an opening front door! This front door is secured with a very strong latch that, when opened, lets your dog hop out and stretch their legs. Just walk right in, no heavy lifting required!
4. UPRIGHT SEATING POSITION
One of the weird things about most bikes sold in North America is that they force the rider to hunch way over the handlebars. We can't figure it out. If you're riding in the city, chances are good that you want to see and be seen, and that you're probably not trying to win the Tour De France - especially when riding a cargo bike! The Nihola Dog's riding position is gloriously upright, and it fits anyone between 5'0" and 6'6".
5. IT'S REALLY, REALLY LIGHT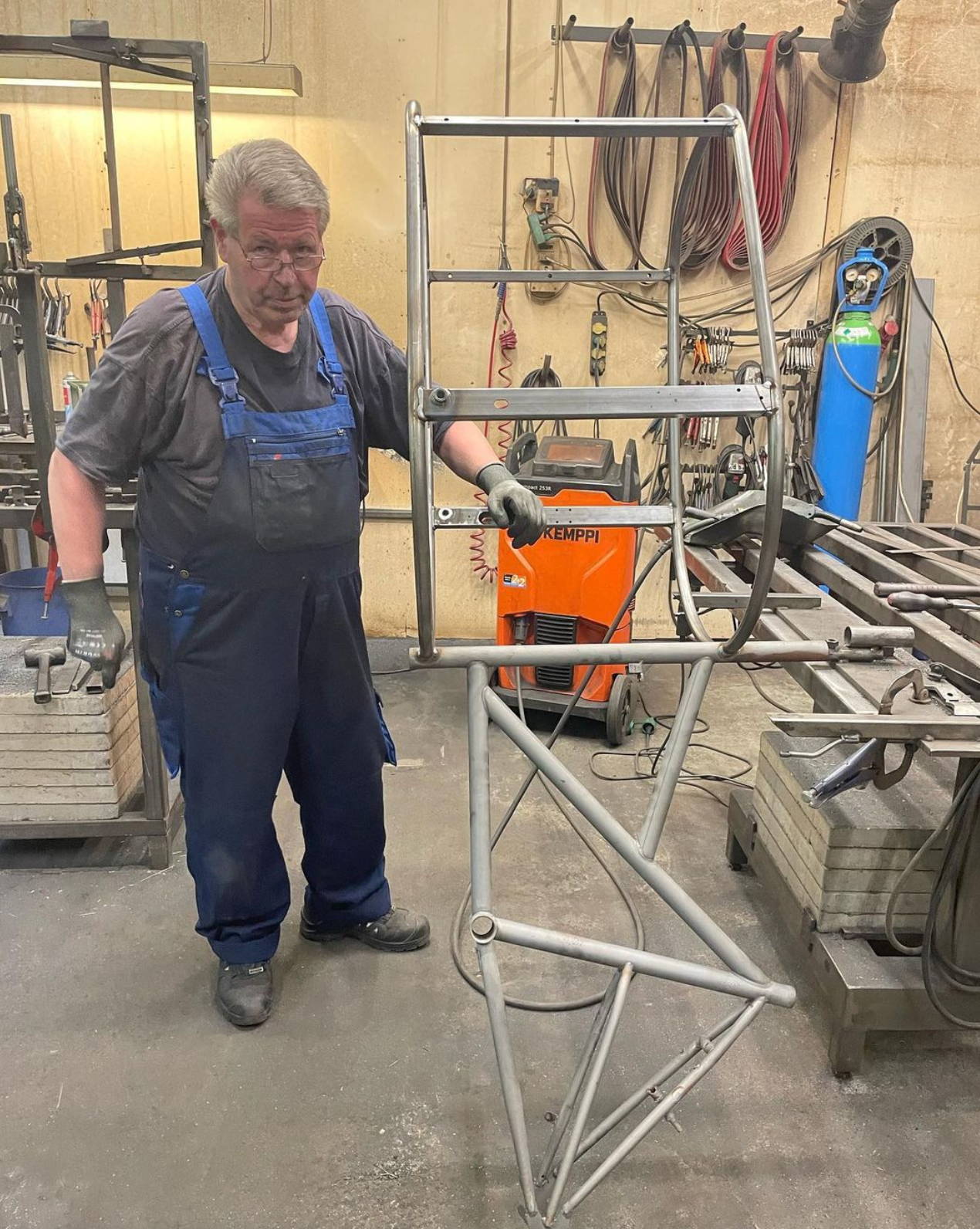 When you compare the Nihola Dog to its main competition, the Babboe Dog, the biggest difference might not actually be the steering (although that's a big difference), but the weight. The Babboe Dog is 130lb, the Nihola Dog is 70lb. The Babboe Dog has a box made of marine-grade plywood. It's beautiful, but it's also heavy. The Nihola Dog uses a steel-framed box with Lexan plastic - making it as impact resistant as the Babboe Dog, but 40% lighter.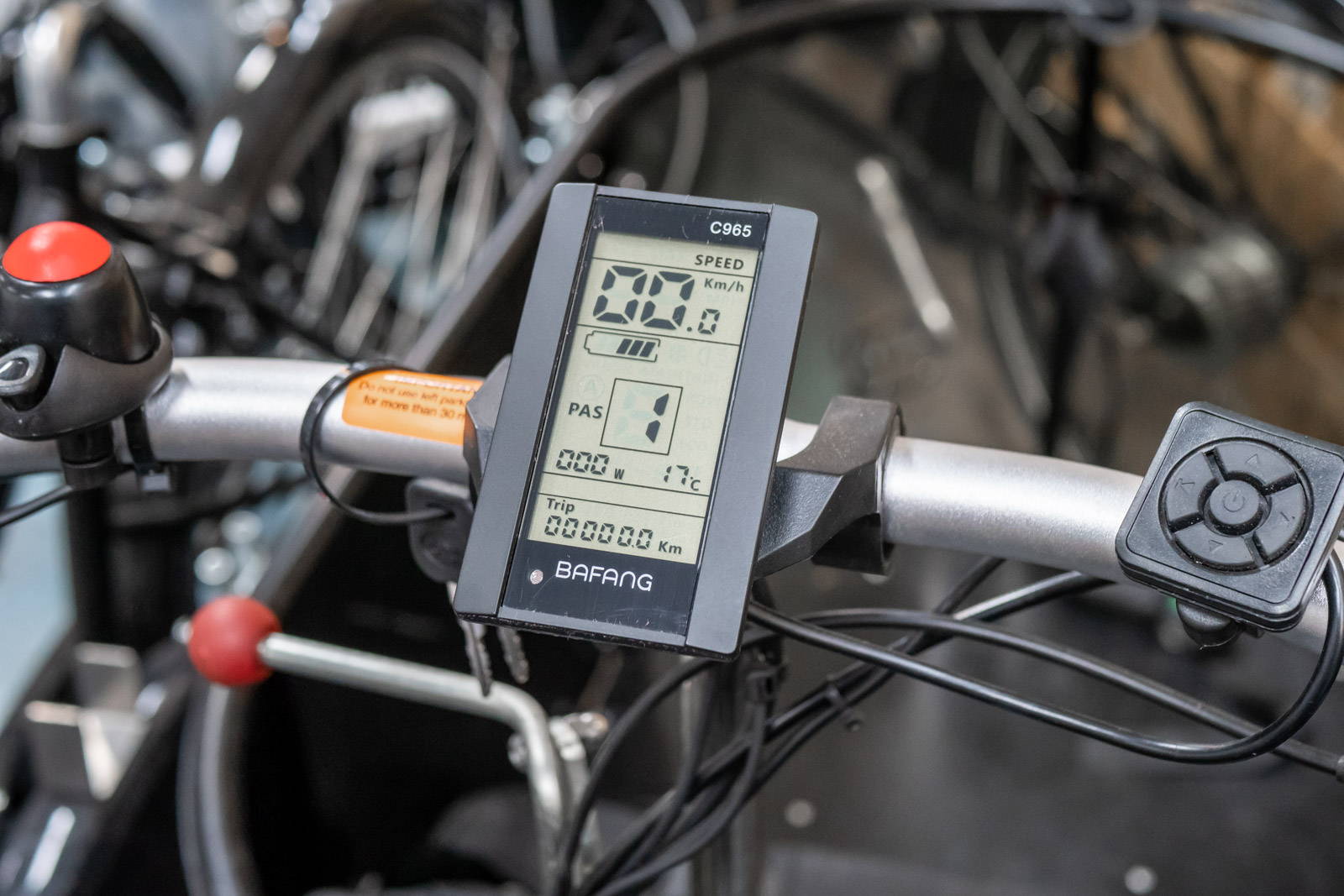 Need an extra boost? We can add a powerful e-assist motor to your Nihola Dog to stretch out distances or climb major hills. The electric assist gives you anywhere from 50-80km of range and lets you hit all the dog parks across town.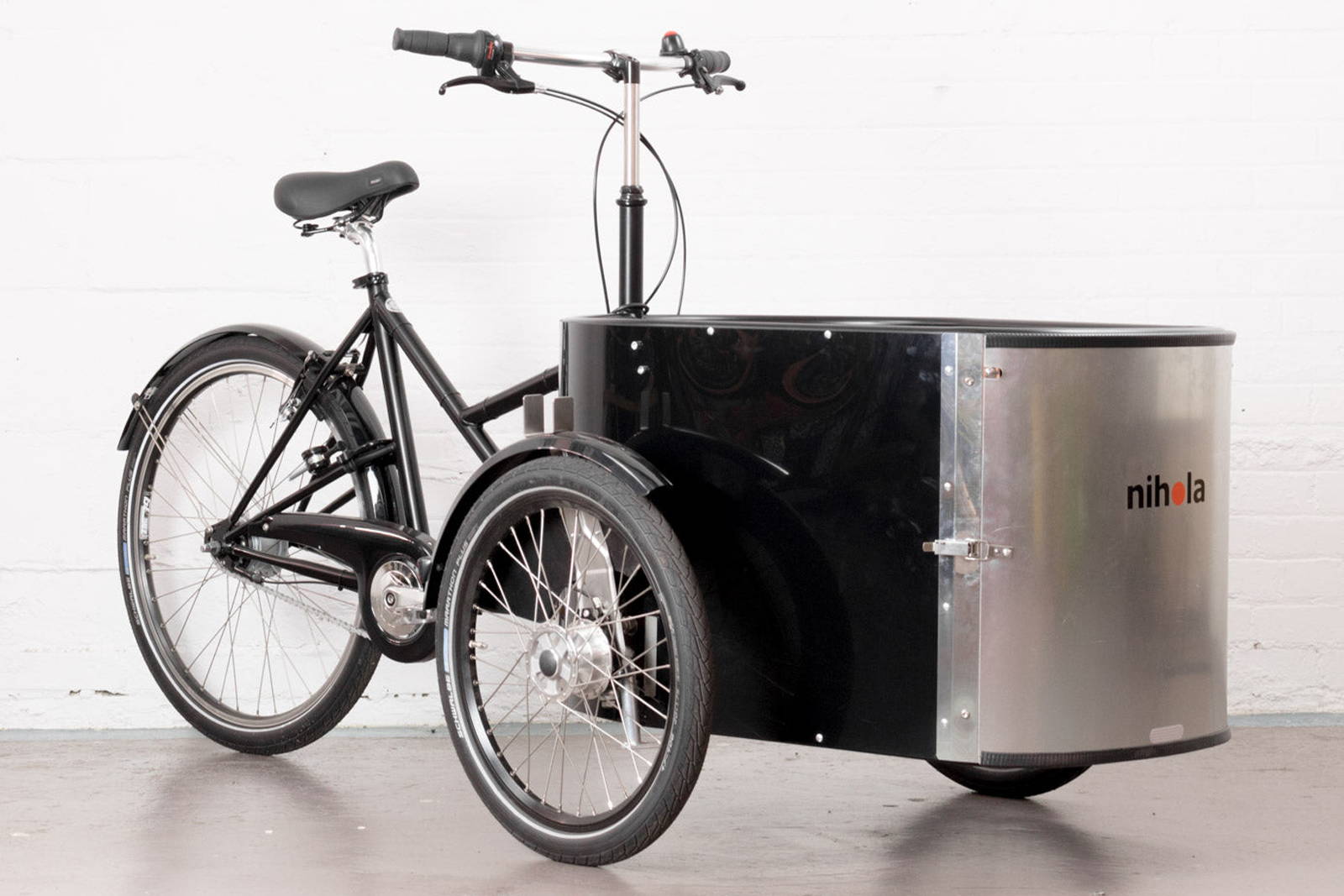 We've been selling Niholas in Toronto to people who store them outside all year long, and we can tell you this - Niholas are one low maintenance bike! The frame is finished with a very chip-resistant powder coat and the gears and brakes are both sealed from the weather rather than being totally exposed (like most North American bikes that feature external derailleurs). So, whether you ride year round or not, a Nihola is meant to keep repair costs low.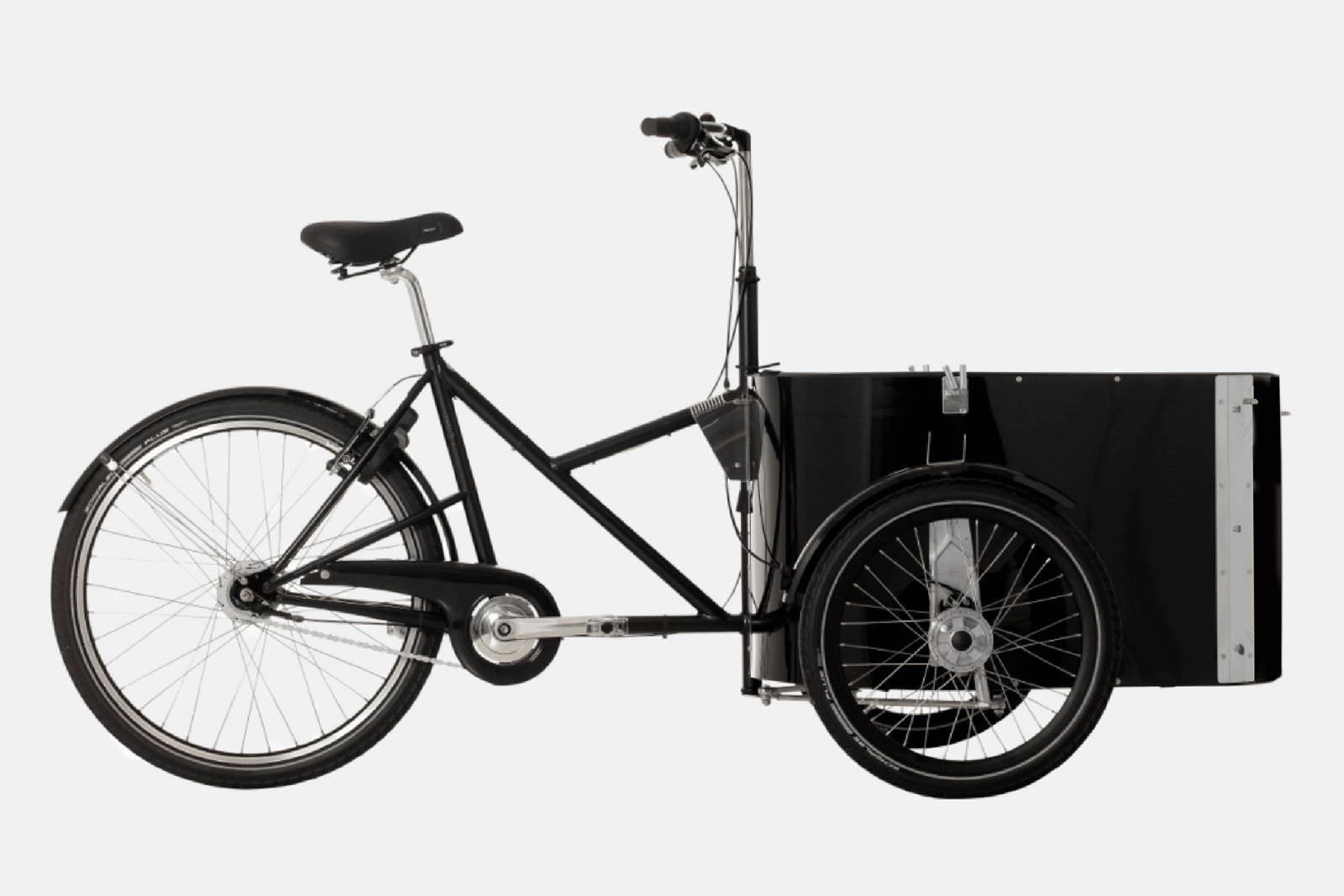 Look a little more carefully and you can see that the Nihola Dog comes with a couple of handy things. First, the tires are super puncture resistant thanks to a thick inner lining! Second, there's a built-in lock on the rear wheel that lets you quickly lock the bike to itself so that Fido isn't the only one guarding your bike while you grab a quick coffee. Third, the Nihola Dog comes with a chainguard! One thing we love about Denmark is how people dress up to ride their bikes. That's because the chain-guard keeps all the grease off your clothes! That means both you and your dog can look smart all the time - treats for everyone!