---
Posted on 23 March 2022
4 Things To Consider When Choosing A Brompton Bag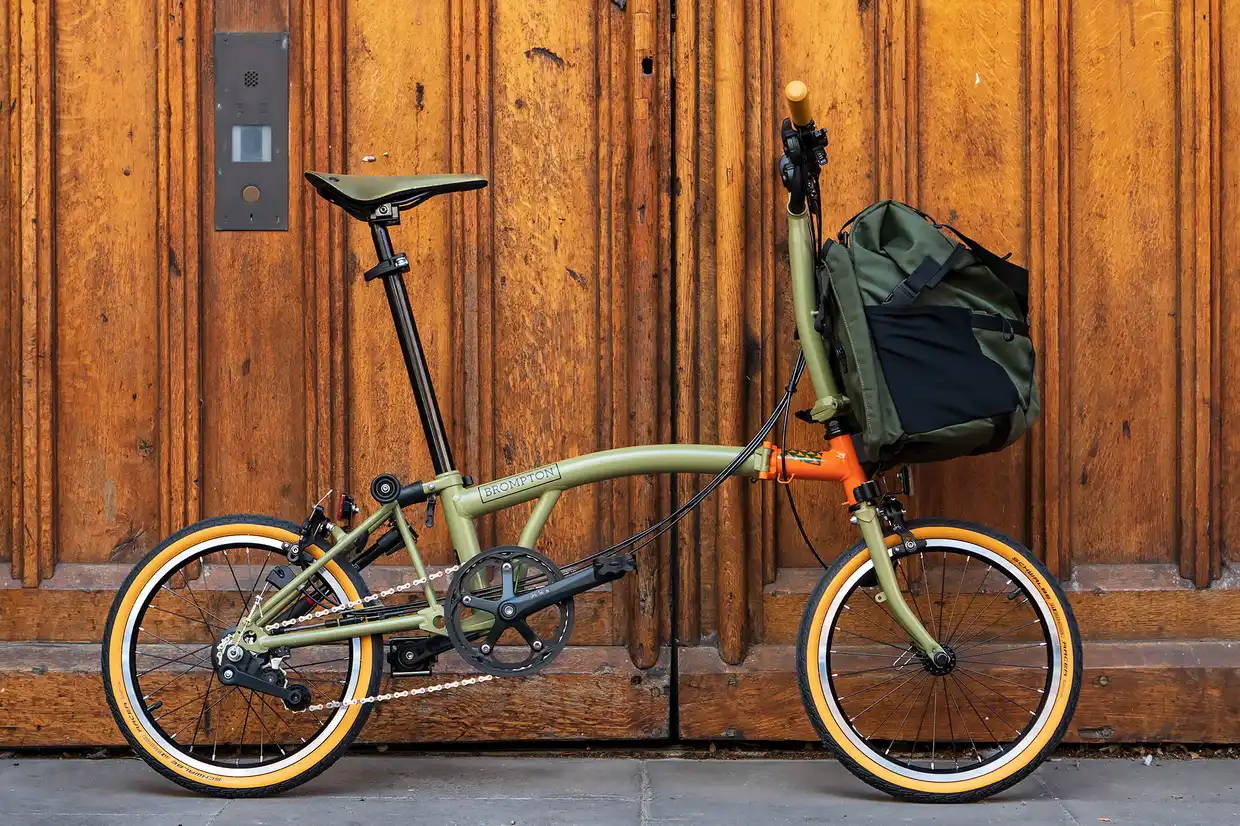 A Brompton is a unique little machine - small enough to fit under a desk or in a closet, everyone who owns one will tell you that these bikes are almost magical. You can go pretty much anywhere with one! But if you're going somewhere, it's likely you're bringing some stuff along, and how are you supposed to carry it on a bike that isn't compatible with traditional pannier bags?
The answer lies in the Brompton front bags. These amazingly engineered bags are designed to sit securely on the Front Carrier Block mounted on the front of the bike's frame. Because of their position, they don't affect steering at all, can carry up to 22lbs of weight, and don't have to be removed while folding or unfolding the bike. The Brompton front bags come in a number of configurations and options, so let's suss out which one is best for you with a few questions.
1. How Much Stuff Do You Have?
Brompton front bags come in three main sizes depending on the model: Small, Medium, or Large.
If you're only needing to bring along the essentials (keys, wallet, phone) then the Metro Zip Pouch may be a good fit. It's very small and sits either under your saddle or attaches to your handlebars for close-at-hand storage space.
The Borough Tote - Small is the smallest of the shoulder bags with a 9L capacity - enough to carry a couple of books, water bottle, wallet and scarf.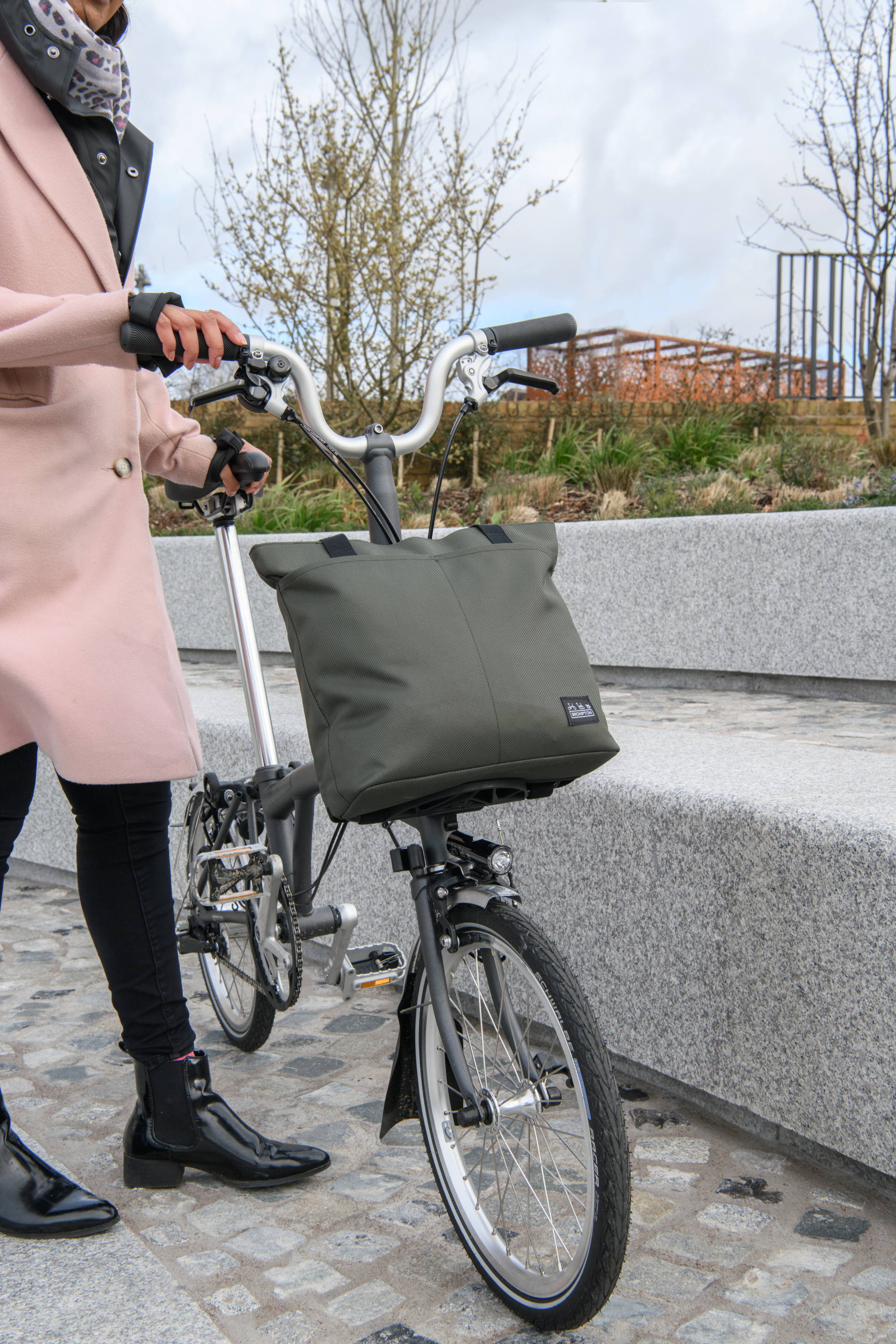 If you are bringing a laptop along, the Metro Messenger - Medium or Metro Messenger - Large have padded sleeves large enough to accommodate 15" or 17" laptops, respectively, along with two rear bottle pockets. They've also got a ton of pen slots and other useful pockets under the main flap at the front of the bag.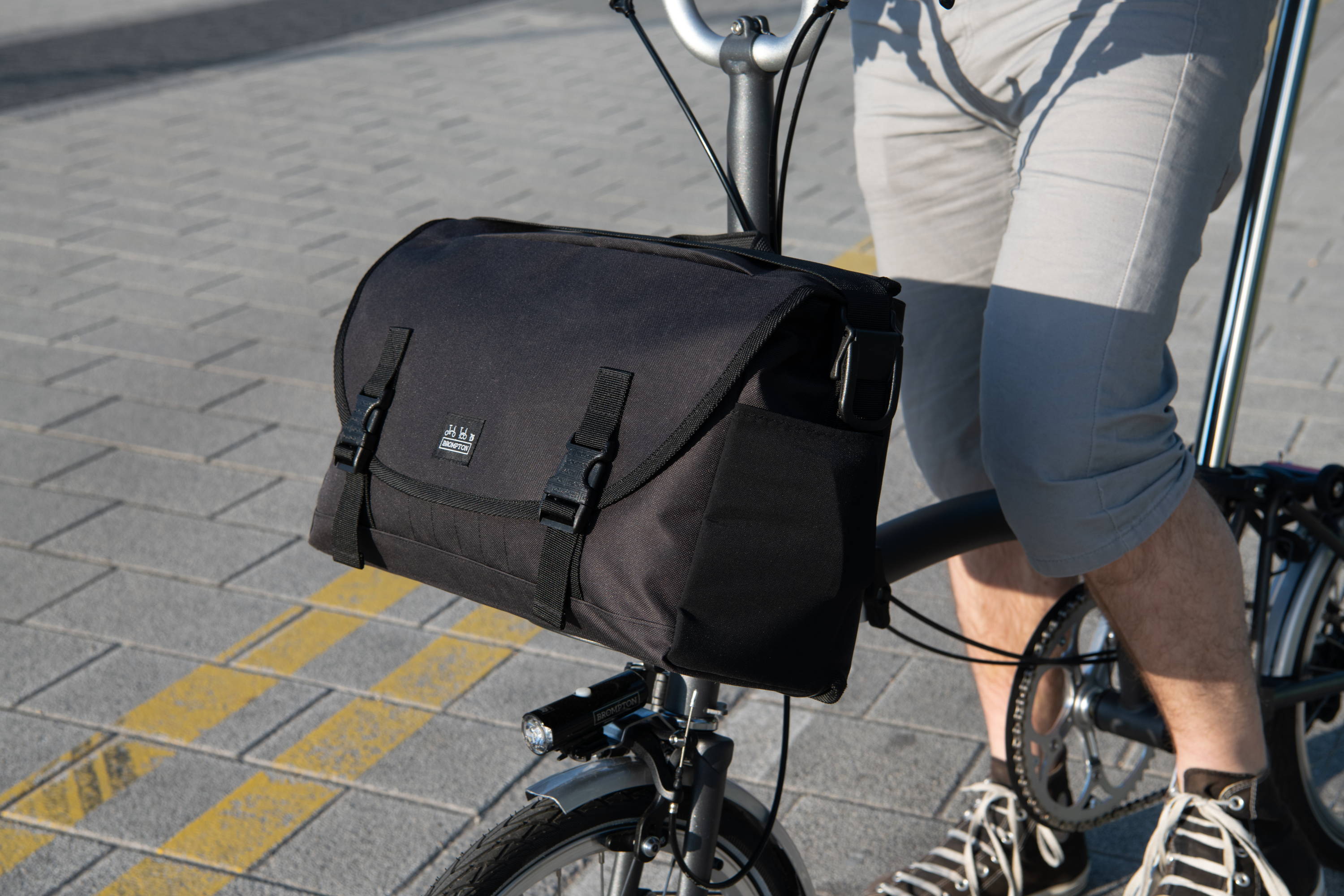 If you're using your bag strictly for commuting to the office and meetings, the Metro City Bag - Medium looks sharp both on and off the bike. The traditional briefcase design is designed for international travel with a subtle rear-side slot to slide over a roller suitcase's pull-handle and pockets for boarding passes or passports.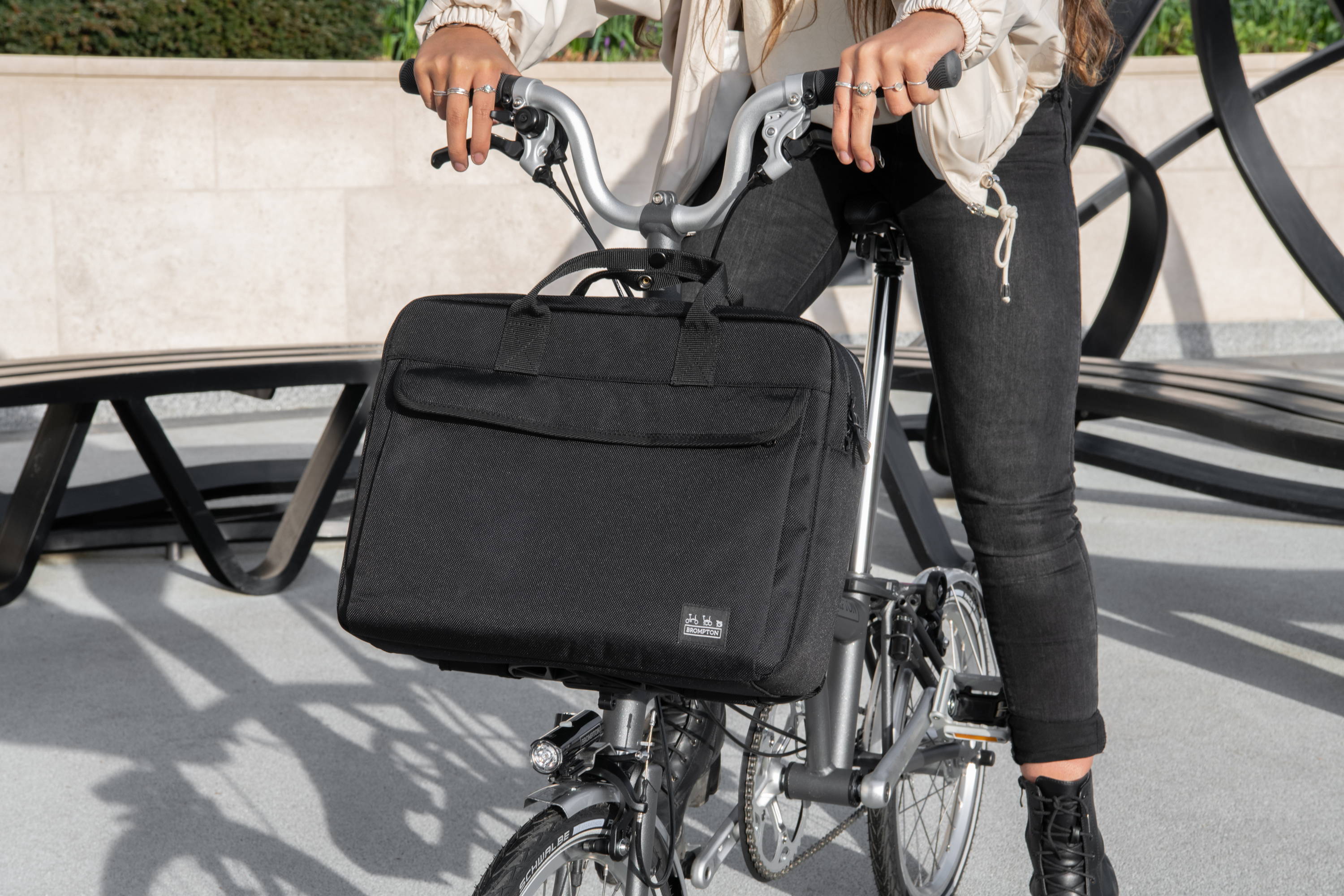 Carrying a varying amount of stuff? The Borough Roll-Top - Medium and Borough Roll-Top - Large bags have a wide mouth that can take a lot of stuff or be compressed down with the roll-top feature - perfect for grocery trips. These also have laptop sleeves for 15" or 17" computers as well, but only the Roll-Top Large has rear water bottle pockets - the Medium opts for stretch pockets on either side instead. These bags also feature a nifty helmet-holding strap on the front to secure your helmet when walking with your bike.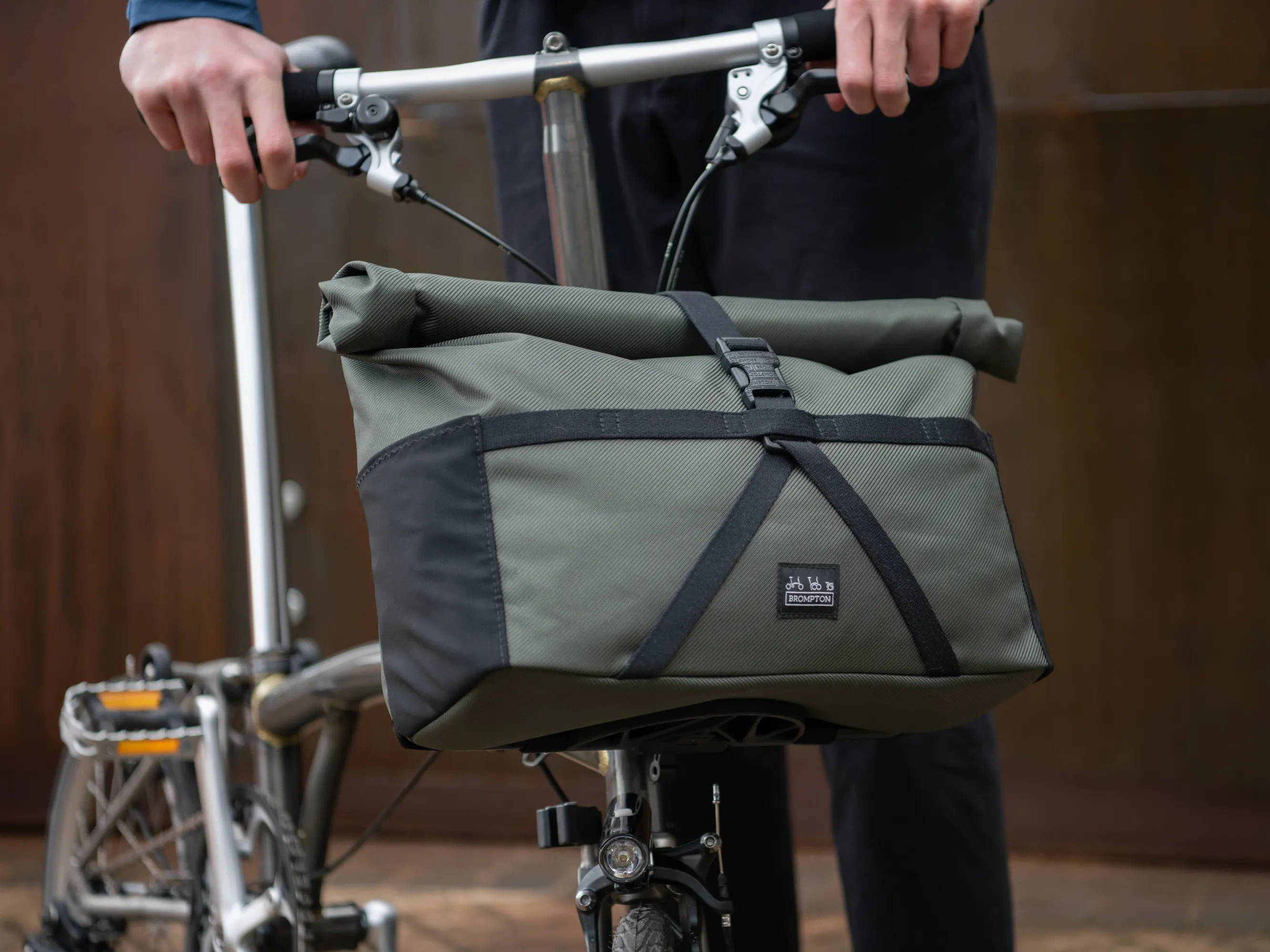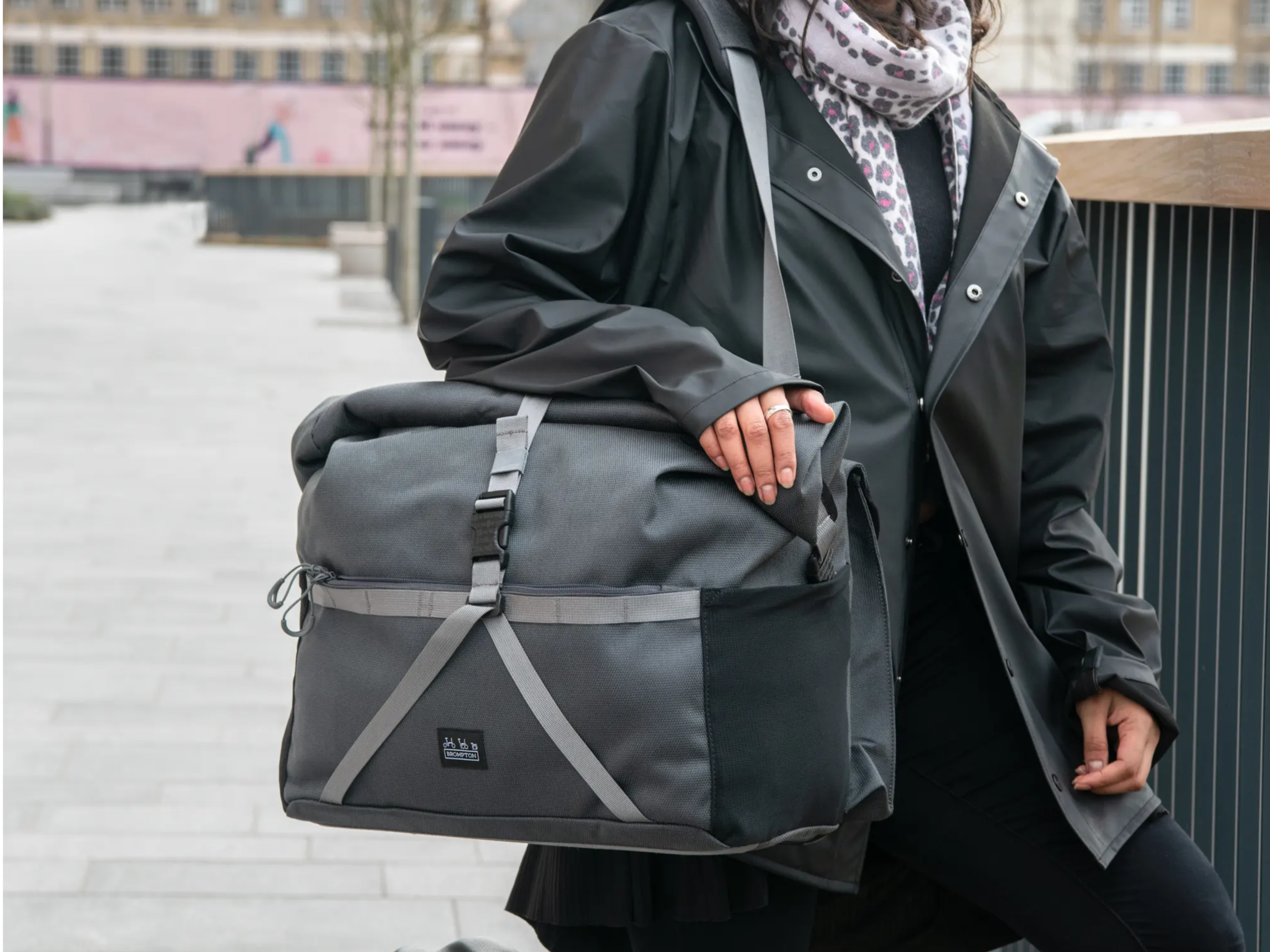 If you would rather have a basket-like setup with a wide mouth and some structural stability, look no further than the Borough Folding Basket - Large. This bag is one of Brompton's largest at a 23 L capacity and allows you to throw in whatever you need for the day and find it easily without rumpling around in a deep bag. The shoulder strap pulls it closed to keep your things from falling out when being carried off the bike.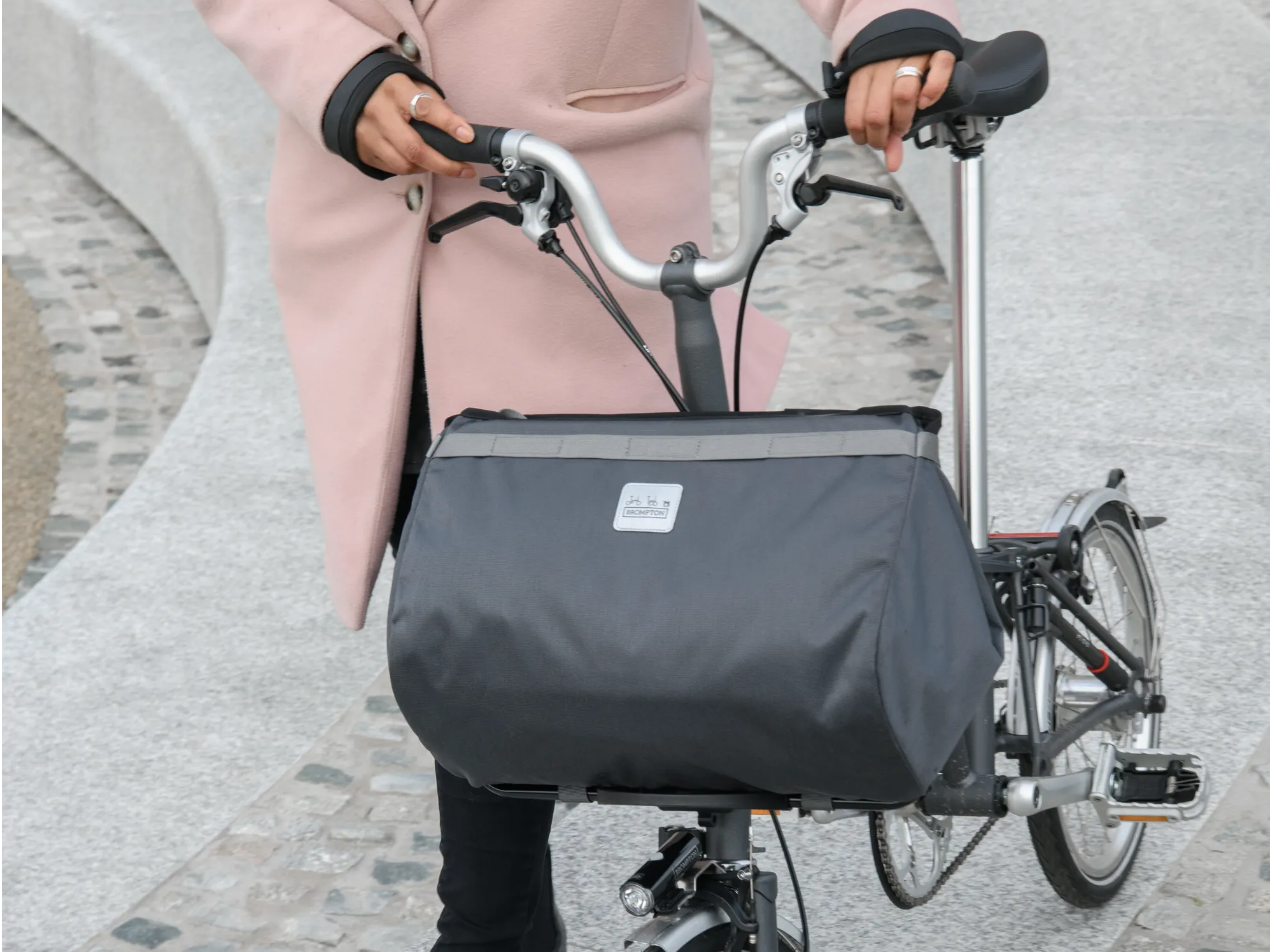 2. How Much Waterproofing Do You Need?
This is a little bit of a trick question, because most Brompton bags come with a hi-vis waterproof rain cover with reflective striping!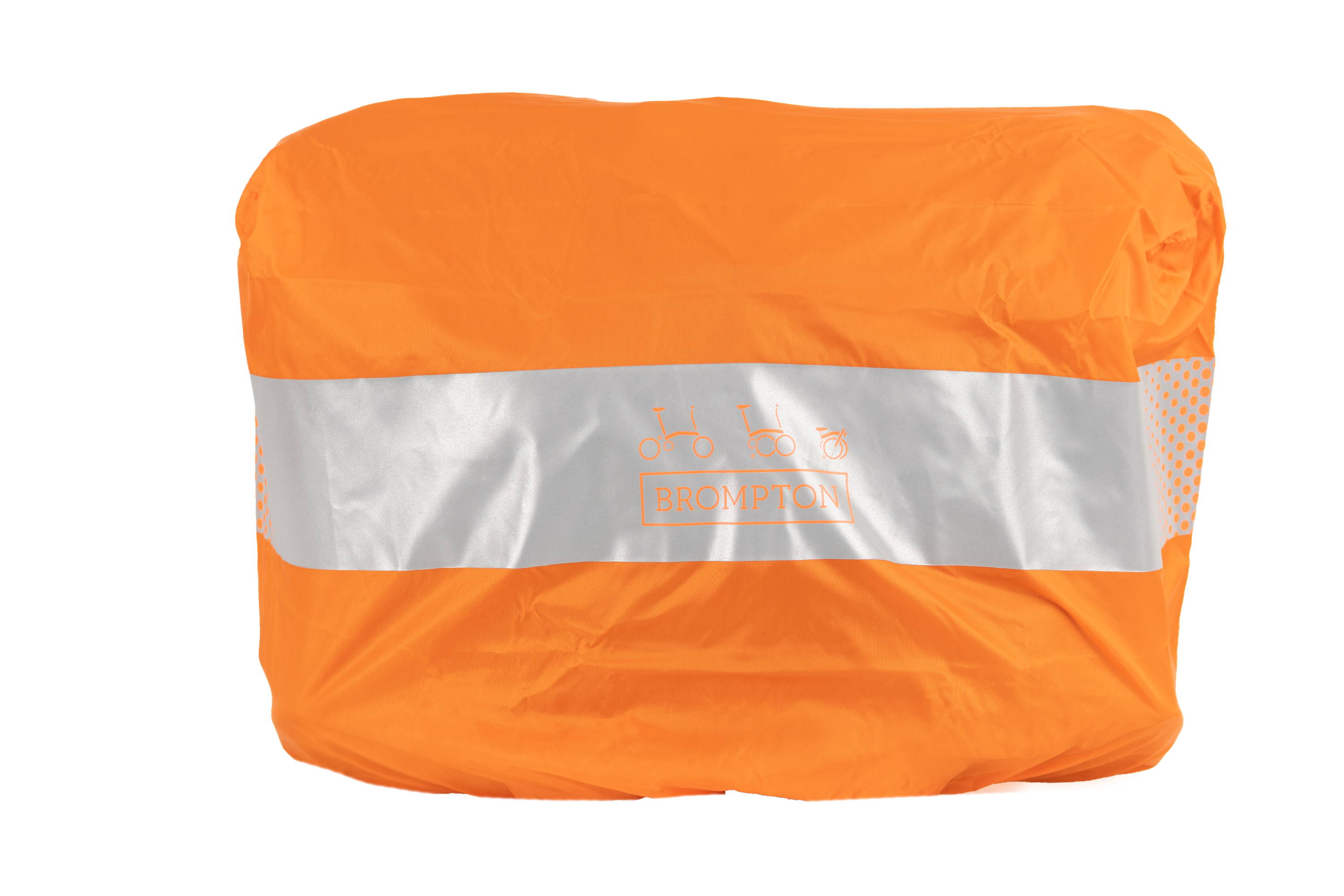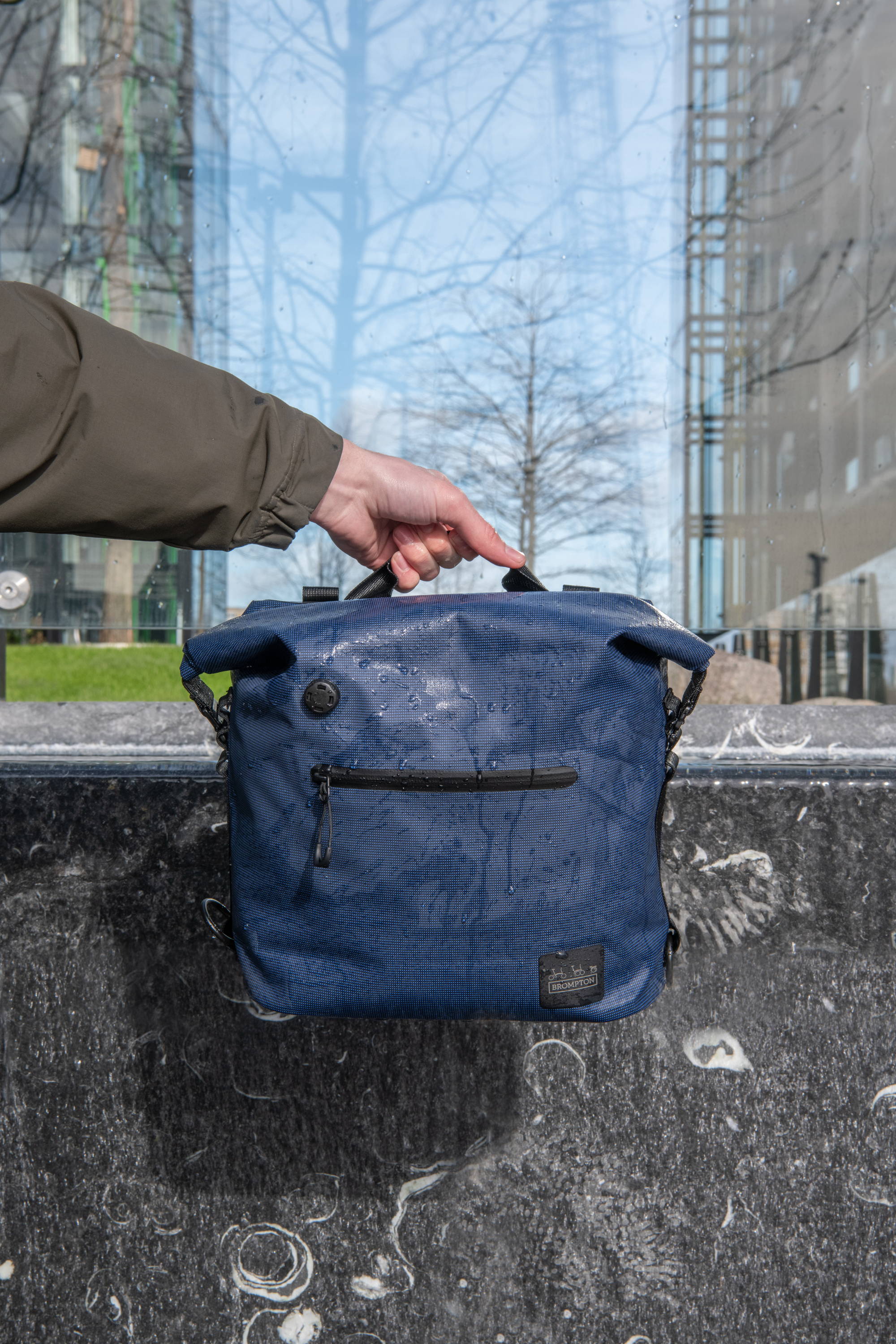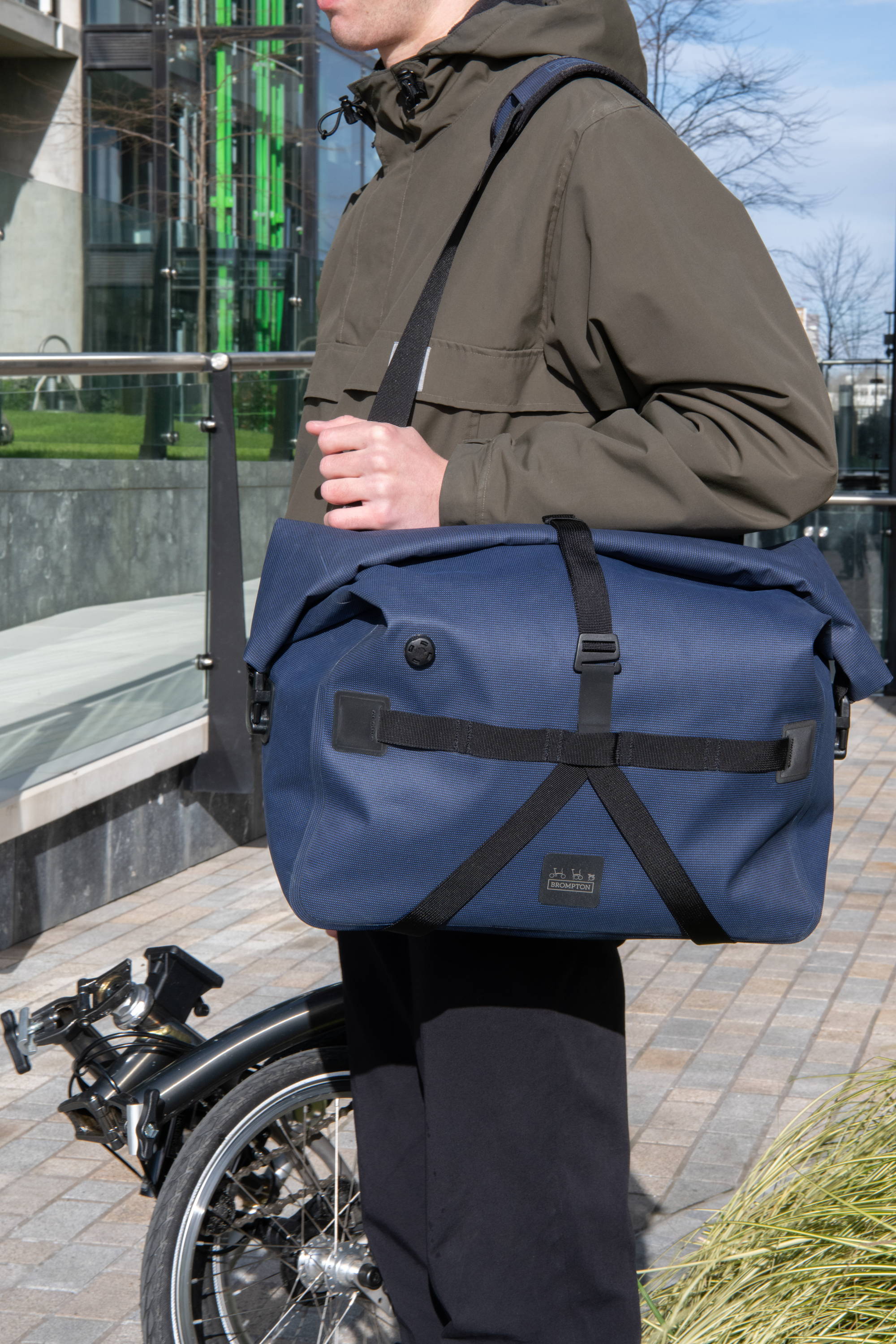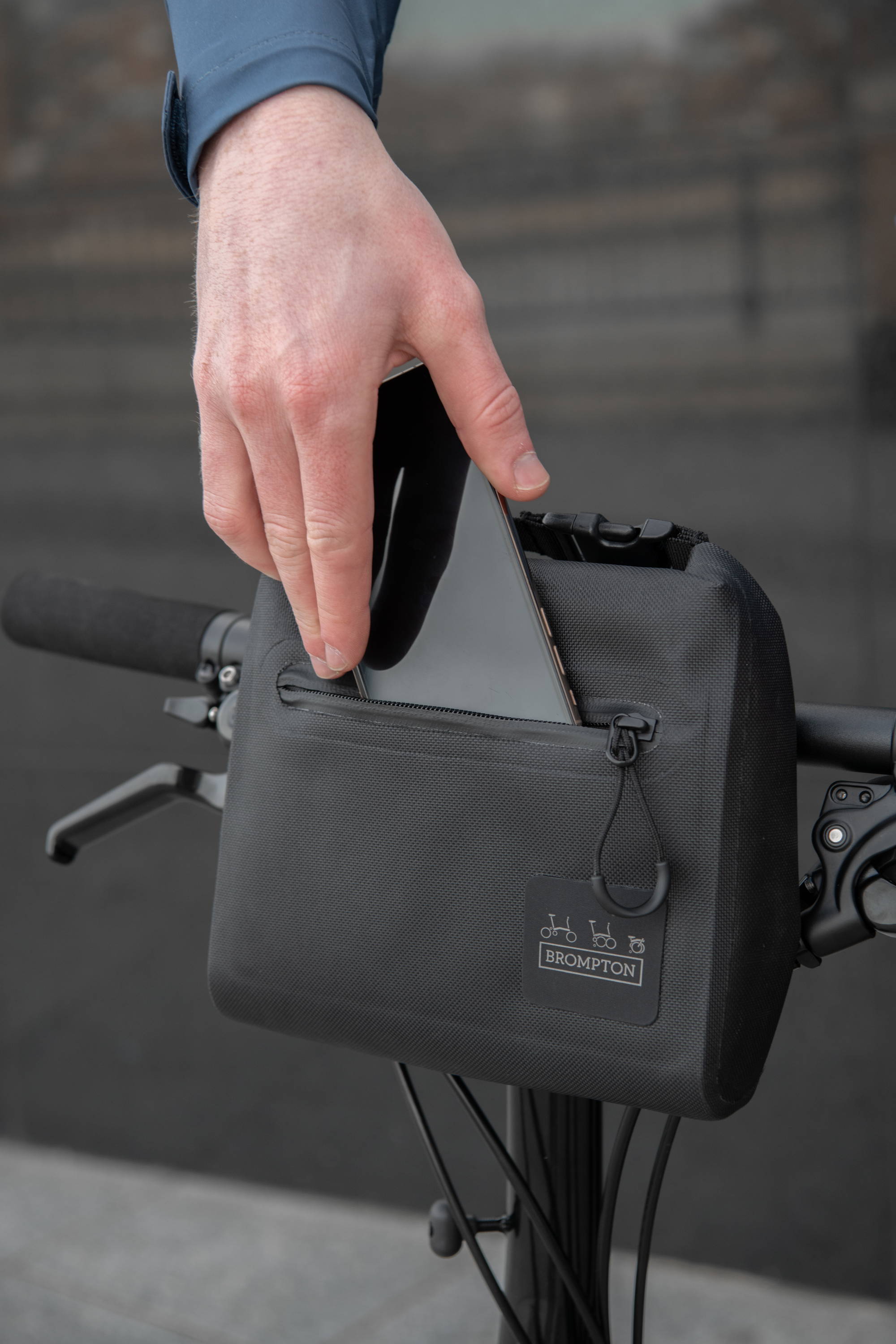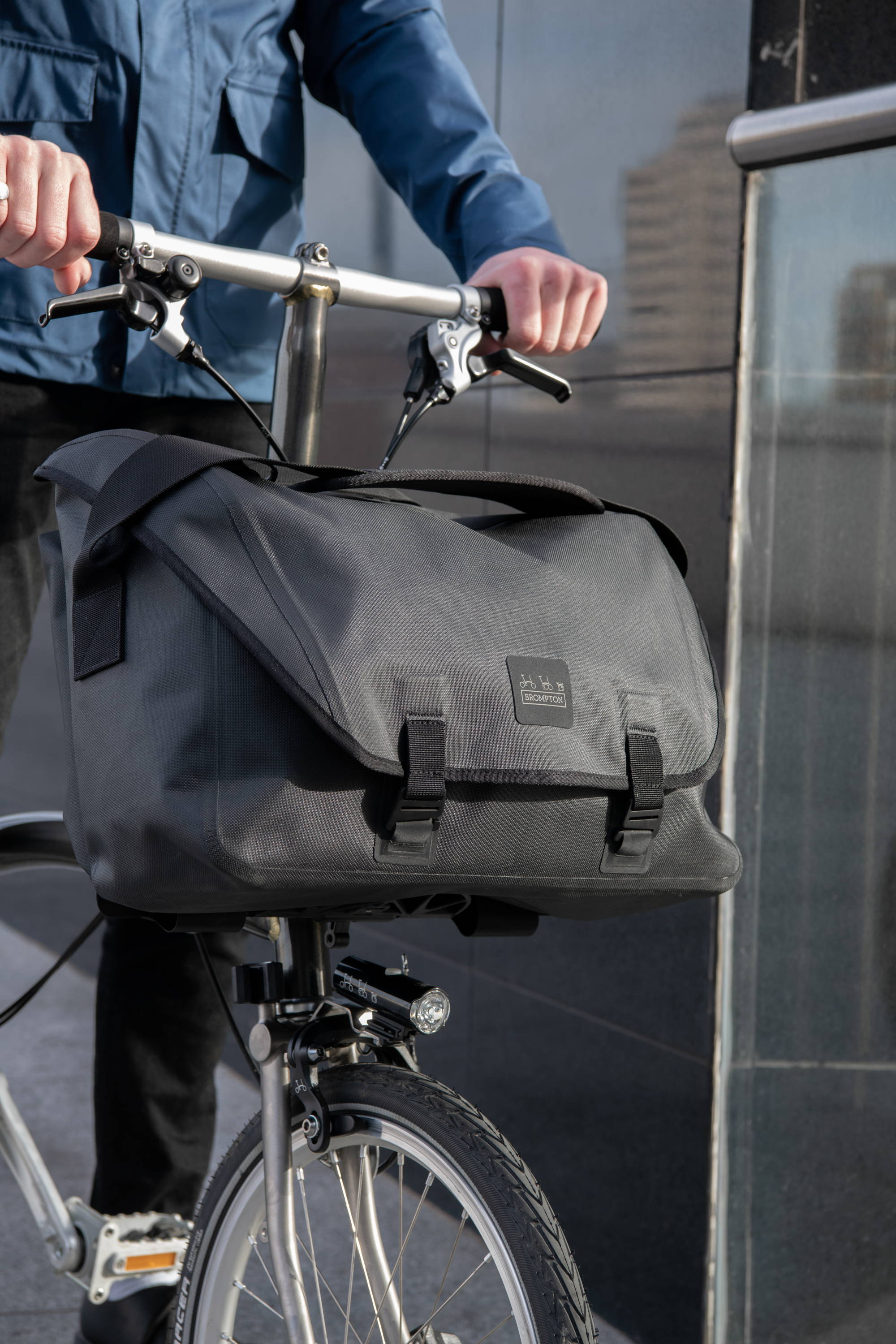 As suggested in the name, the Waterproof lineup of bags are made of a waterproof material with welded seams to keep your things bone dry in a downpour. If you're wanting to ride through a hurricane, these are your best choice.
The Game Bag - Medium features a more traditional waxed cotton construction, which while not as waterproof as the Borough and Metro lineups, will still repel rain and keep your things moderately dry.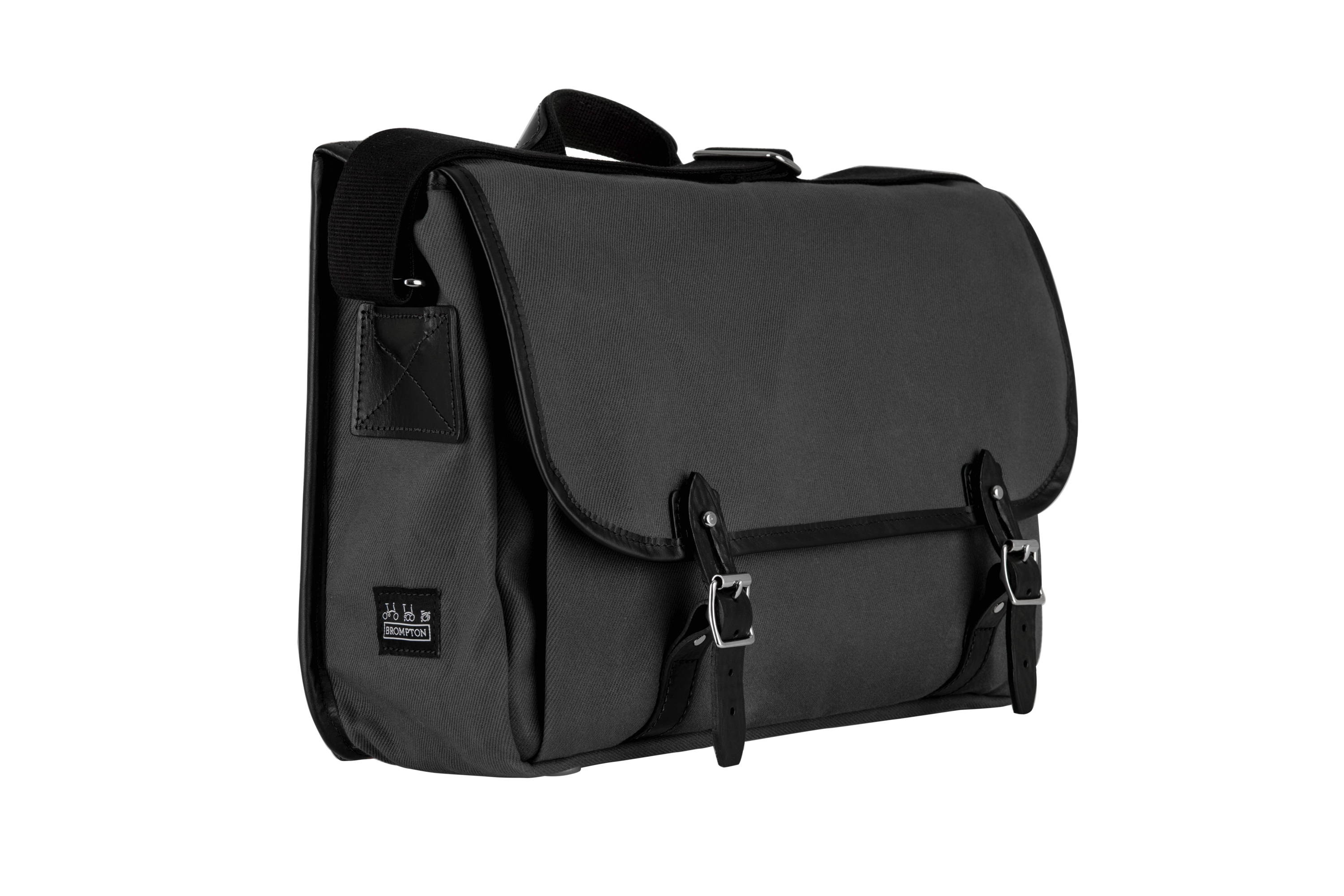 3. How Do You Like To Carry Your Bag?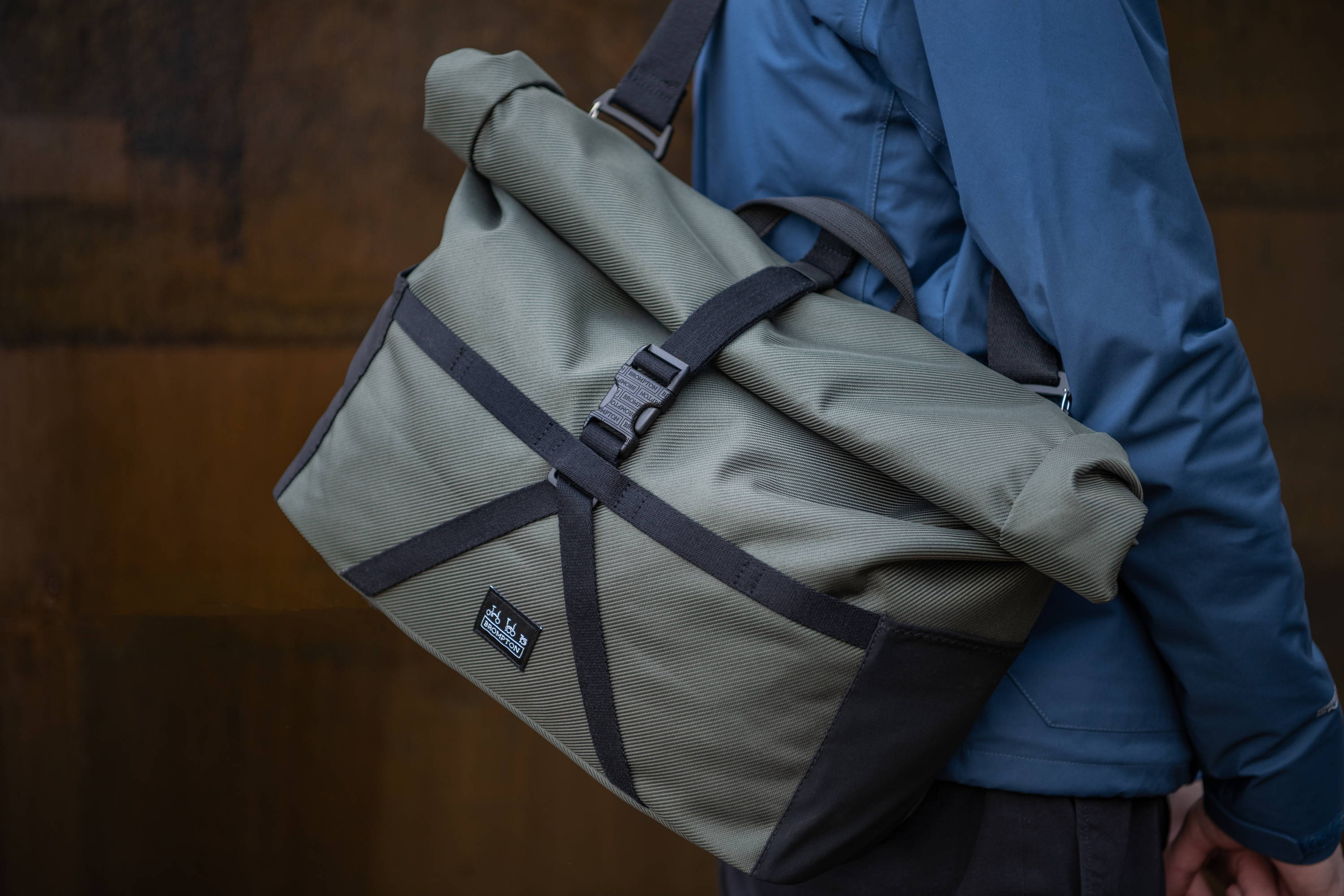 Everyone prefers different ways of carrying their things when off their Brompton, and that's perfectly fine - Brompton bags are built to suit. If you like throwing your bag strap over your shoulder, then the Borough or Metro bags will suit just fine, along with the Tarras and Game Bags.
If you prefer to have a backpack, the Metro Backpack is a perfect fit with straps that magnetically secure to the bag to keep them away from your front wheel when you're riding.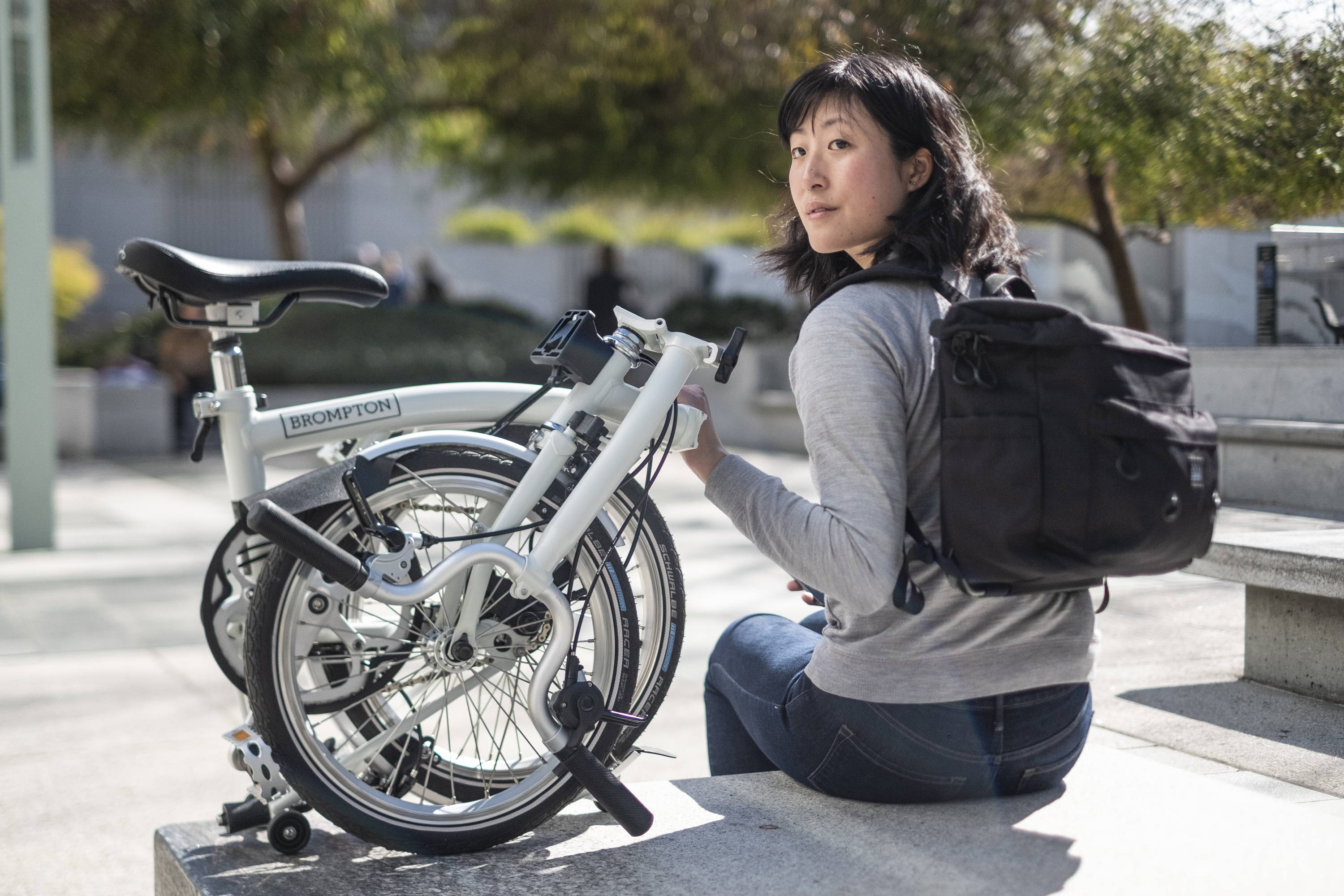 4. Do You Want A Limited Edition Bag?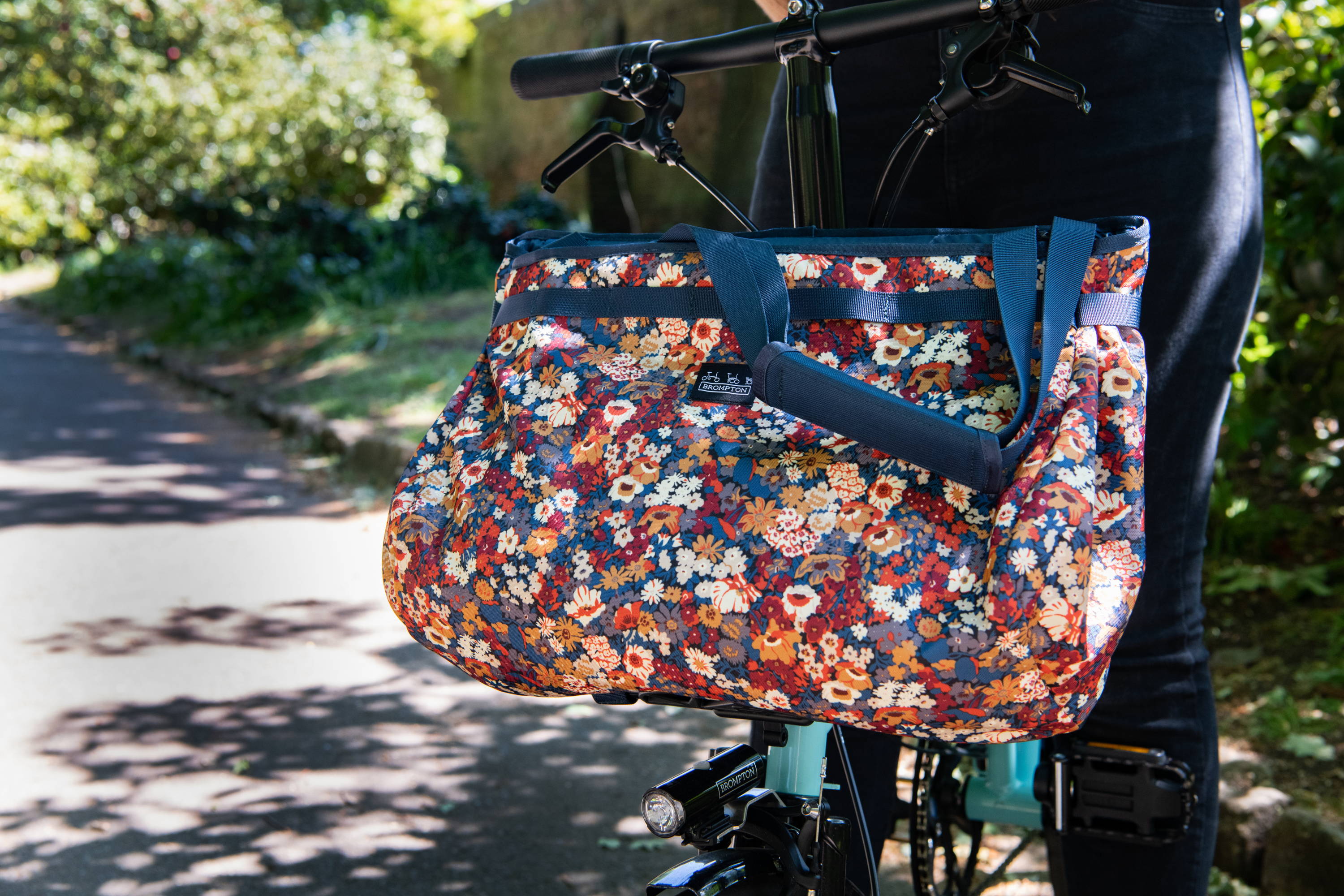 Brompton is known for its collaborations with other renowned British brands including Barbour and Liberty Fabrics to make special limited-edition bags. If you're after something that stands out in the best way, Brompton has you covered!
As of spring 2022, Liberty Fabrics has released three unique fabrics on Brompton bags: a classic floral, the Metropolis, and the Jonathan - available as Borough Totes, Borough Baskets, Metro Backpacks, and Metro Zip Pouches. The original Liberty bag's floral had a vintage carpet-bag look, the Metropolis was inspired by classic cityscapes, and the Jonathan was designed to resemble pencil shavings on a designer's floor!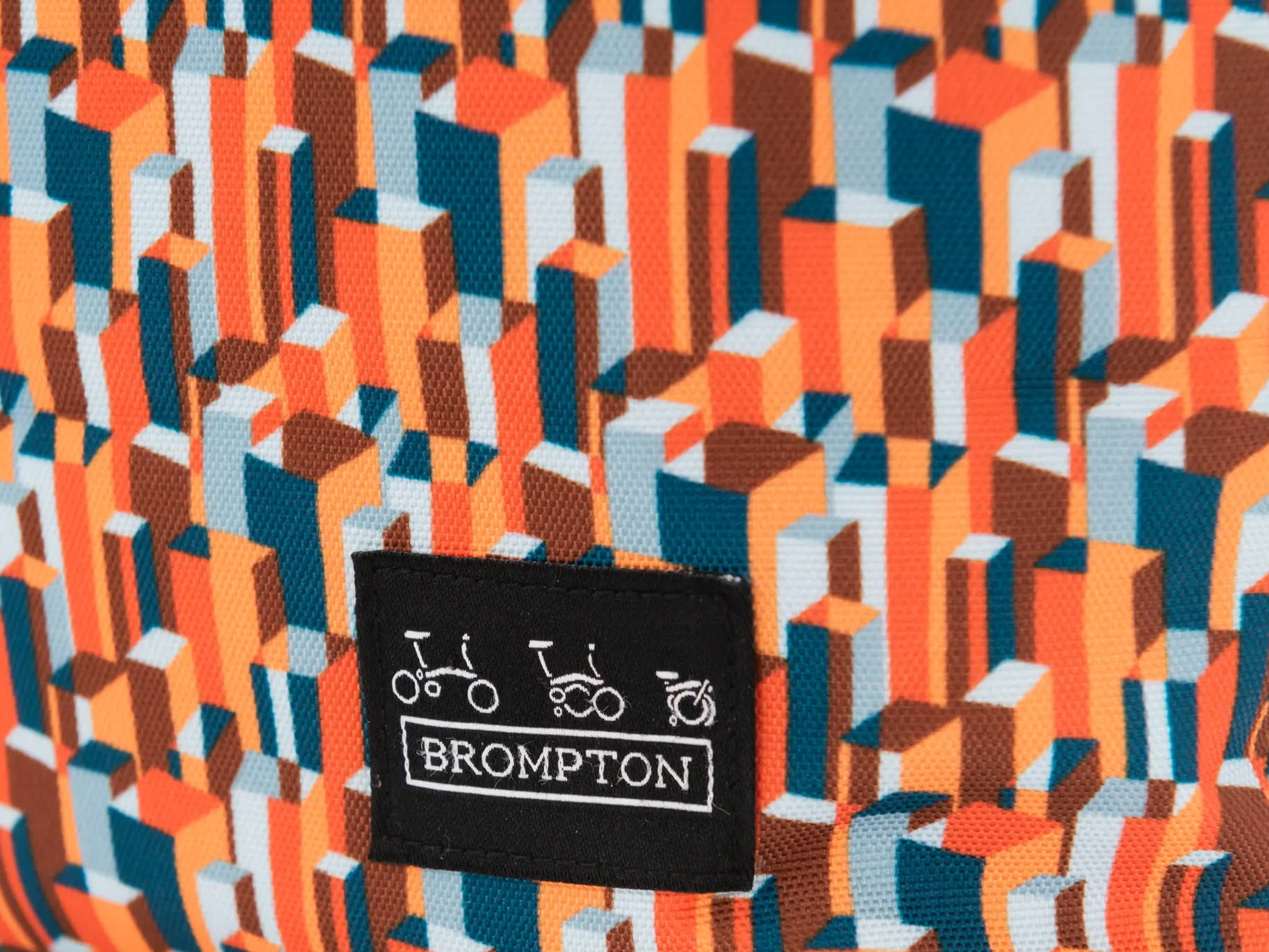 No matter where you're going or what you're doing, Brompton bags are here to help. Keep an eye on our social media and website for the newest Brompton bag updates!