---
Posted on 01 February 2022
6 REASONS ACHIELLE BUILDS THE ULTIMATE CITY BIKES
Achielle city bikes have a special place in our heart here at Curbside because they've been crucial in our quest for an urban bike utopia. Their bikes beautifully balance vintage and modern sensibilities to bring the 'traditional' city bike into the 21st century. Achielle bikes are easy to use, easy to maintain, and look like an absolute dream. Combined with their irreplaceable wealth of knowledge & tradition and a real love for innovation, it's no wonder Achielle is our ultimate city bike!
Achielle has a great origin story. Founded in 1946, Belgian bike store owner Achiel began producing quality frames for other bike shops, planting the seed that would eventually become the brand we know and love. Over 70 years later Achielle is still a staple in the European city bike market thanks to their hand welded frames, practiced and perfected by Achiel's children and grandchildren. The tradition and expertise of their grandfather's work blends beautifully with their drive for innovation, resulting in quality city bikes with real spirit (for evidence of this marriage, just look at the Saar and Sam).
2. TOP NOTCH CRAFTSMANSHIP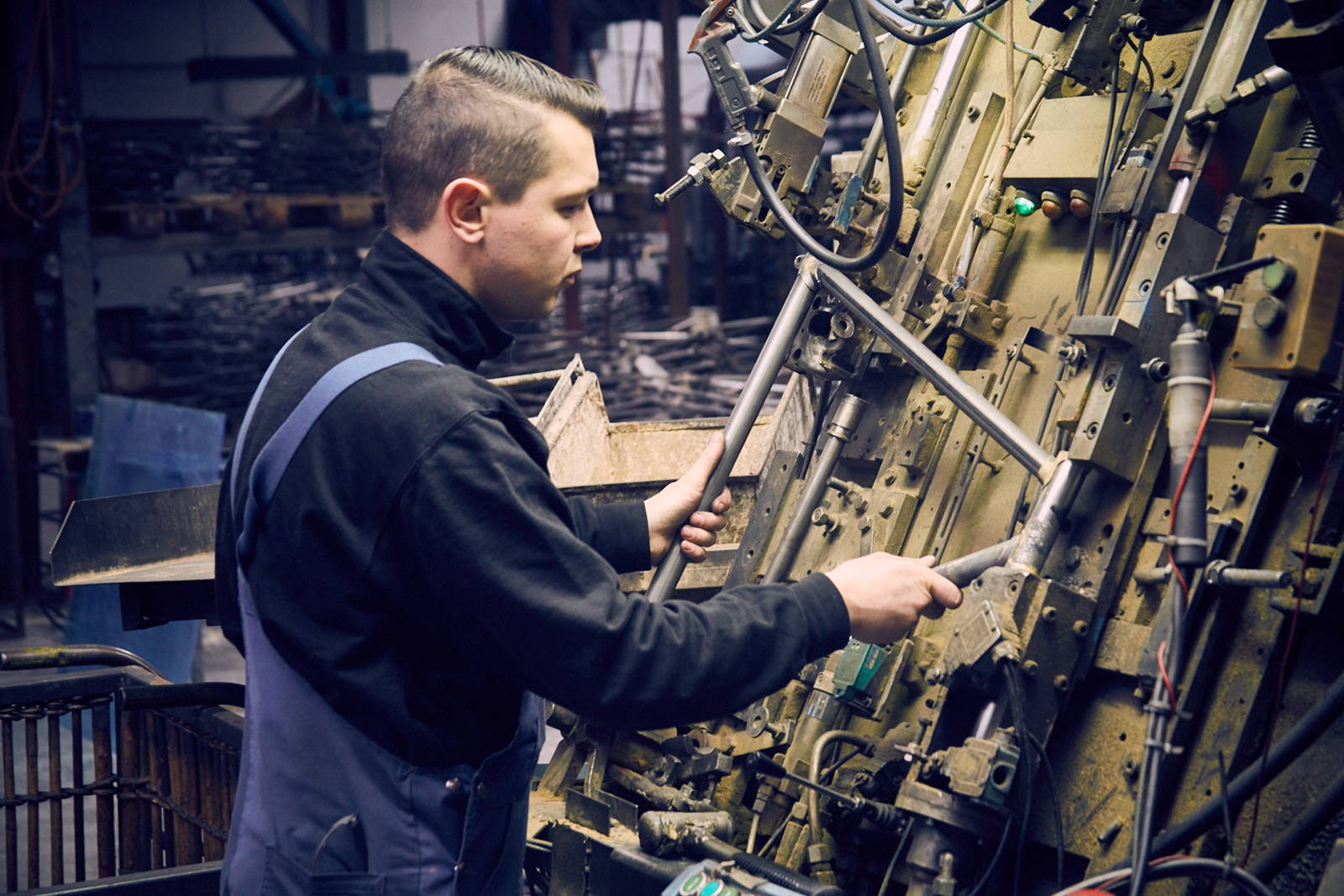 Achielle is one of the few European bike manufacturers left that still make their frames in house. They dare to go against the grain in a world where so many bike manufacturers have offloaded frame manufacturing to Asia in an effort to save money. Hand-drawn tubes, hand-brazed frames, rust-resistant undercoats, powder-coat finishes, and hand-assembled and equipped with top quality components – their bikes are made with an extraordinary attention to detail. With an Achielle bike, not only do you get a beautiful city companion that will last a lifetime, but you get a true work of art (not to mention big-time bragging rights). Curbside visited the factory in Belgium where the frames are handmade, and we haven't been able to stop talking about it since!

Click here to learn more about why we're obsessed with Achielle's craftsmanship!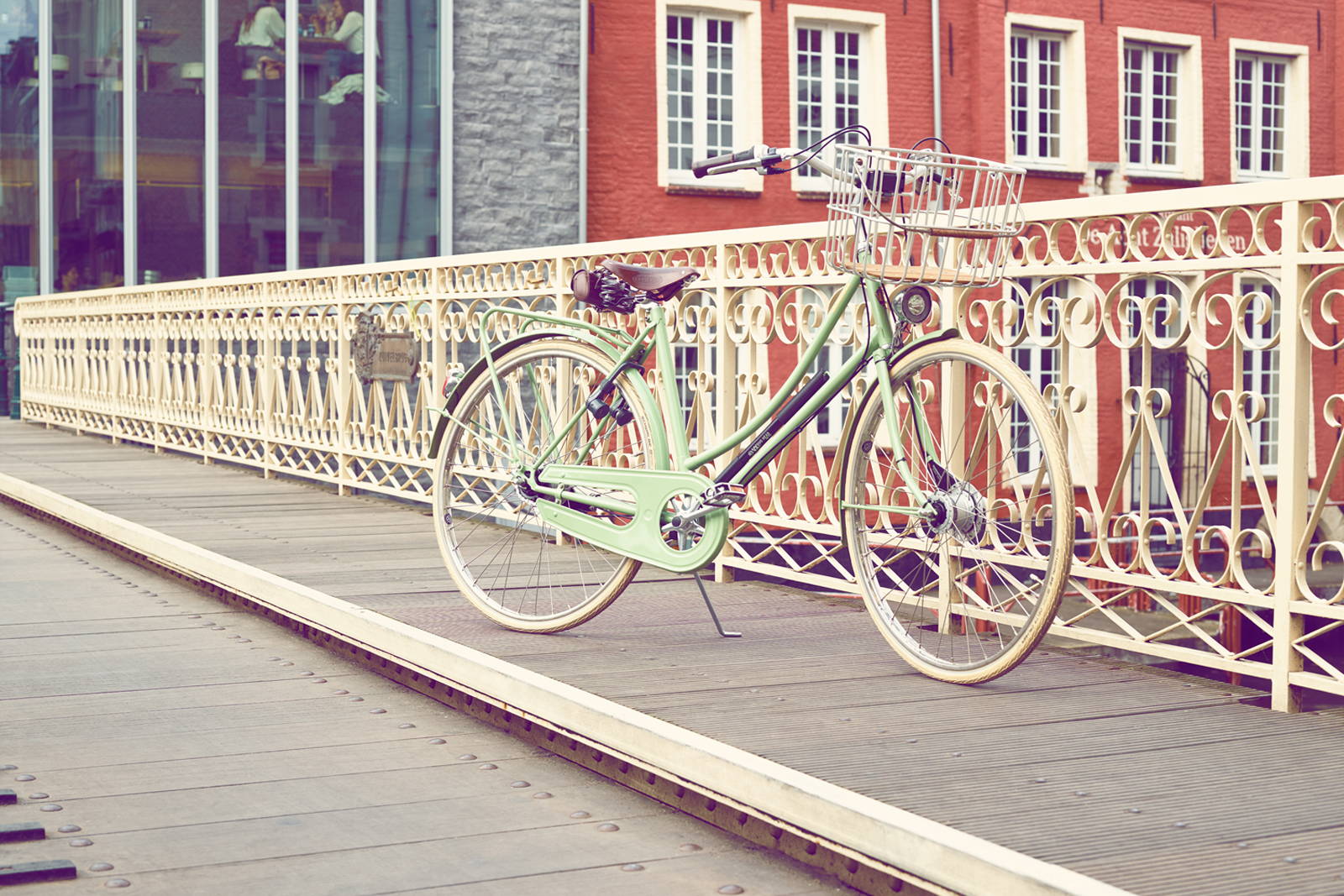 City bikes are really personal things. They are everyday companions that help get you to work, school, park hang-outs, and everything in between. Having a bike that reflects your unique needs and tastes means having a bike you'll be truly excited to ride. With Achielle's hands-on build process comes the option to build the bike of your dreams. Start by choosing the model you're interested in and then let the real fun begin. Handpick everything from the number of gears, to the kind of brakes, to the colour of the frame, tires, and even chain. Why settle for "This bike will do…" when you can have "This bike is perfect!"?

Thinking about customized bikes for your business? Check out some of the custom fleets we've done with Achielle bikes!
4. HIGH QUALITY COMPONENTS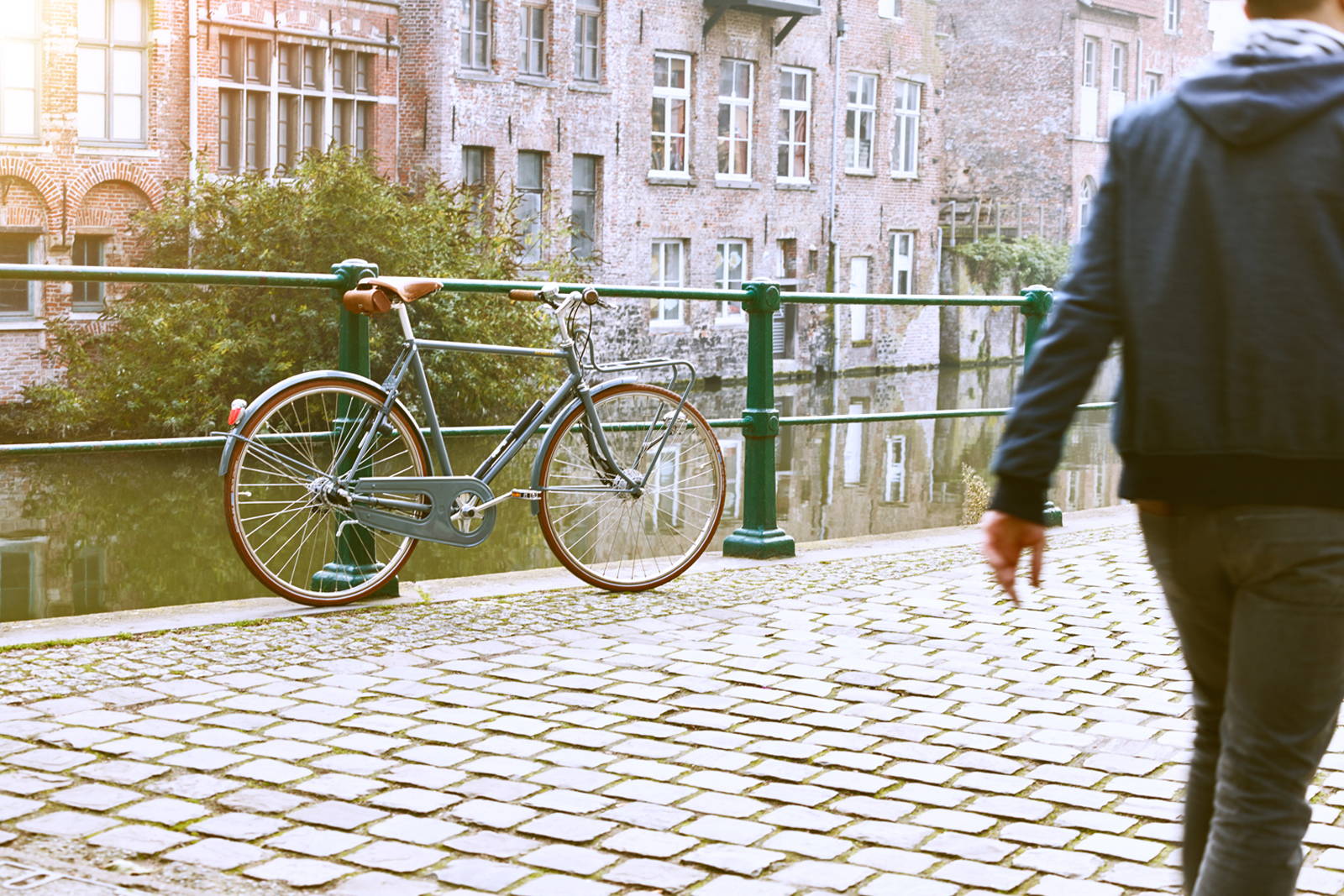 A lot of city bike brands boast about their beautiful frames, but their components are an afterthought. Not with Achielle! Models like the classic Babette come with puncture-resistant tires, load-bearing rear racks, gel saddles, and Sturmey Archer brakes and gear hubs. For them, building the ultimate city bike requires top-notch components that make maintenance easier, and rides more comfortable. Keeping their dedication to the European City bike, all components are sourced from first class European companies like Hebie, Schwalbe, and Brooks. The end result is a plethora of well-rounded city bikes, prepared for anything the city throws their way.

Want the bike with all the best components? Check out the Craighton.
5. TOTALLY DURABLE & SUPER LOW MAINTENANCE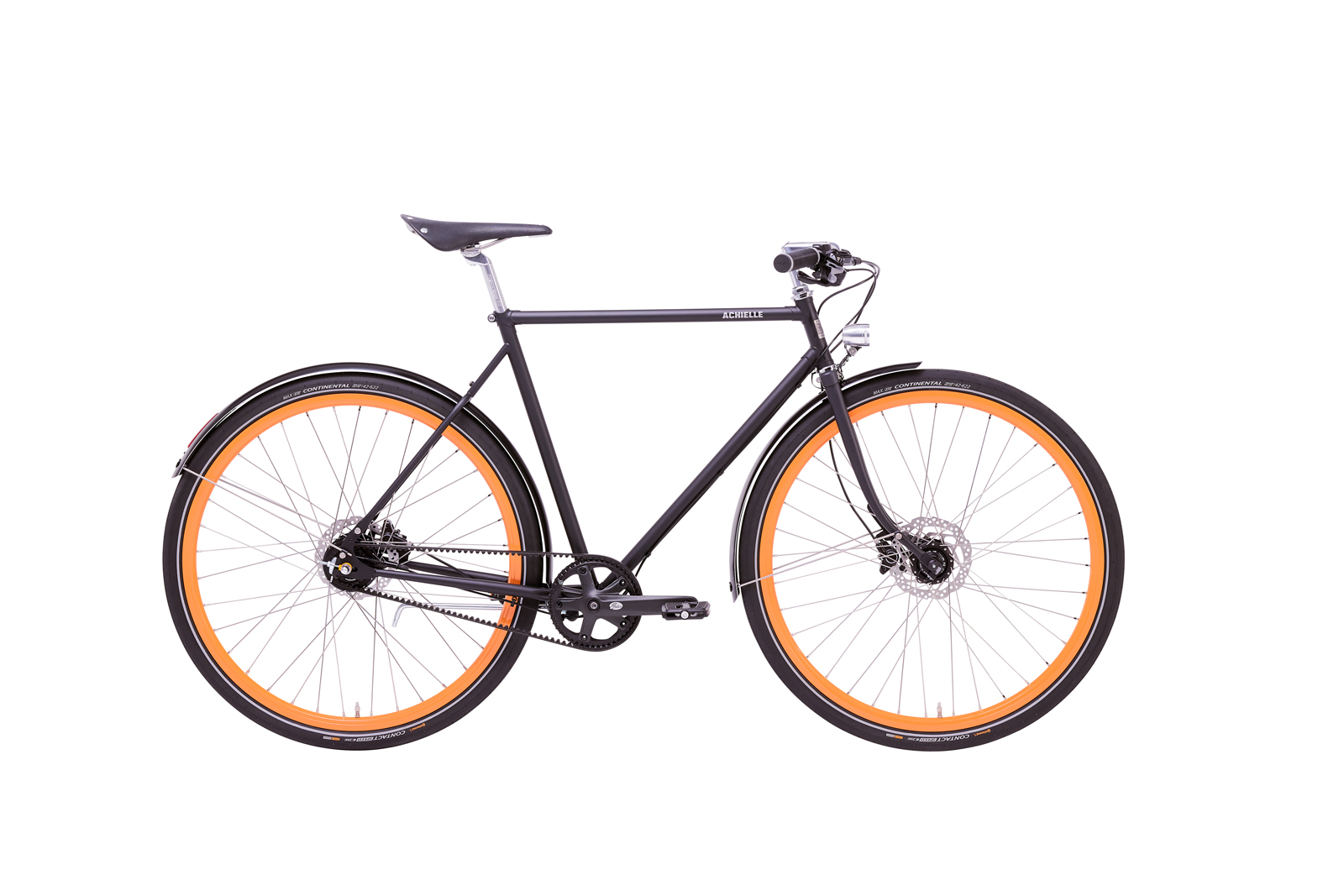 Top of the checklist for a city bike is longevity. They're built to be an urban alternative to the car, so they need to hold up against things like tough weather, and pesky potholes. Achielle gets that. Their carefully made steel frames have a thick powder coat that is chip and rust resistant, meaning you can ride through the seasons and store the bike outdoors without the bike falling apart under you. All Achielle bikes come with internal gears in a Sturmey Archer hub which keeps them protected from external elements and minimizes your trips to the repair shop. Low maintenance drum brakes and the aforementioned high-quality components round out these bikes as resilient city warriors.

For some decked-out-in-durability models check out the Olivia and Oscar.
6. PRACTICAL FOR EVERYDAY!
So you're definitely getting a quality make, but what about the more day-to-day features? No surprise, Achielle checks all the city bike boxes when it comes to practicality. Their bikes come outfitted for the city so at the bare minimum we're talking fenders, rear rack, chainguard, comfortable seat (this is a biggie), bell, and kickstand. When you get a sportier bike or a lower end city bike, outfitting it for urban riding can really add up. With Achielle, all you need to pick up is a good lock and (depending on the model) some lights. As well, just about any outfit can be considered "bike clothes'' thanks to the chain guards and powder coated fenders that keep the muck away. No more tough choices between taking your bike and looking your absolute best.