---
Posted on 04 February 2022
5 REASONS THE ACHIELLE
SAM & SAAR ARE CITY BIKES
FOR THE PURIST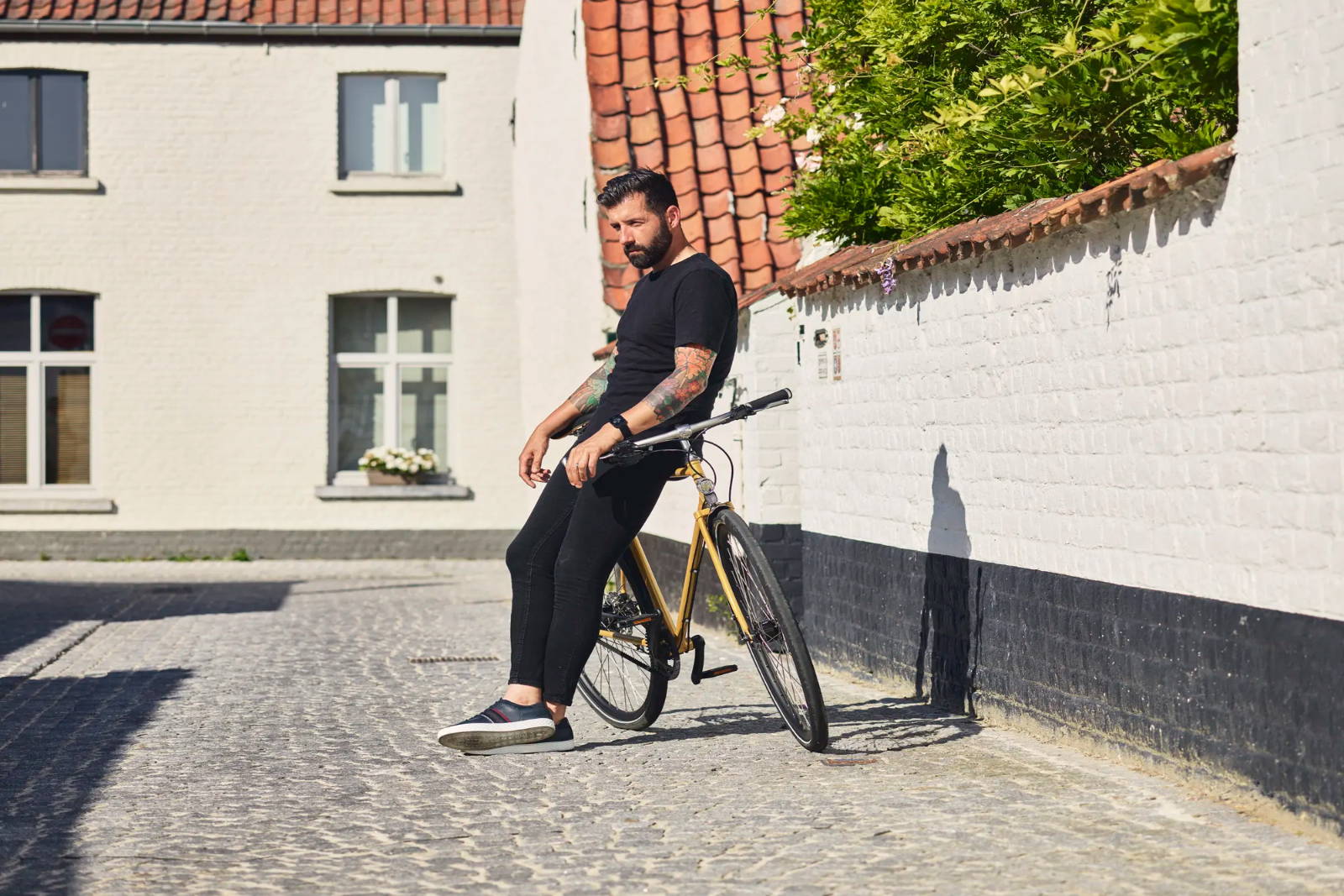 Without a doubt, the Achielle Sam and Saar are bikes for the cycling purist. We can't think of any other bikes quite like them. In a world where road bike manufacturers assume you want trillions of gears and city bike manufacturers assume you want to sit bolt upright, the Sam and Saar gives you a city bike with road geometry and low-maintenance gears. Sure, you could argue that today's single speed or fixed gear bikes do the same thing, but these bikes tend to attract an overzealous crowd of bike-messenger types who are out to prove that road geometry belongs in the city by proclaiming gears as dead. The Sam and Saar take the mature approach. Both bikes assert that road geometry belongs in the city, and both bikes assert that gears are a good thing. The difference is that both the Sam and Saar use the same low-maintenance internal-gear systems found on 95% of all Dutch bikes. This retains the same aesthetic as a fixed gear bike while adding a touch of European class. These are gorgeous bikes. While the Sam retains the look of a classic Tour de France racer, the Saar has the same clean lines as the step-through bikes of Copenhagen. Want a fun and fast city bike that's still in essence a city bike? We present the Sam and the Saar.
1. PARISIAN SPEED, DUTCH PRACTICALITY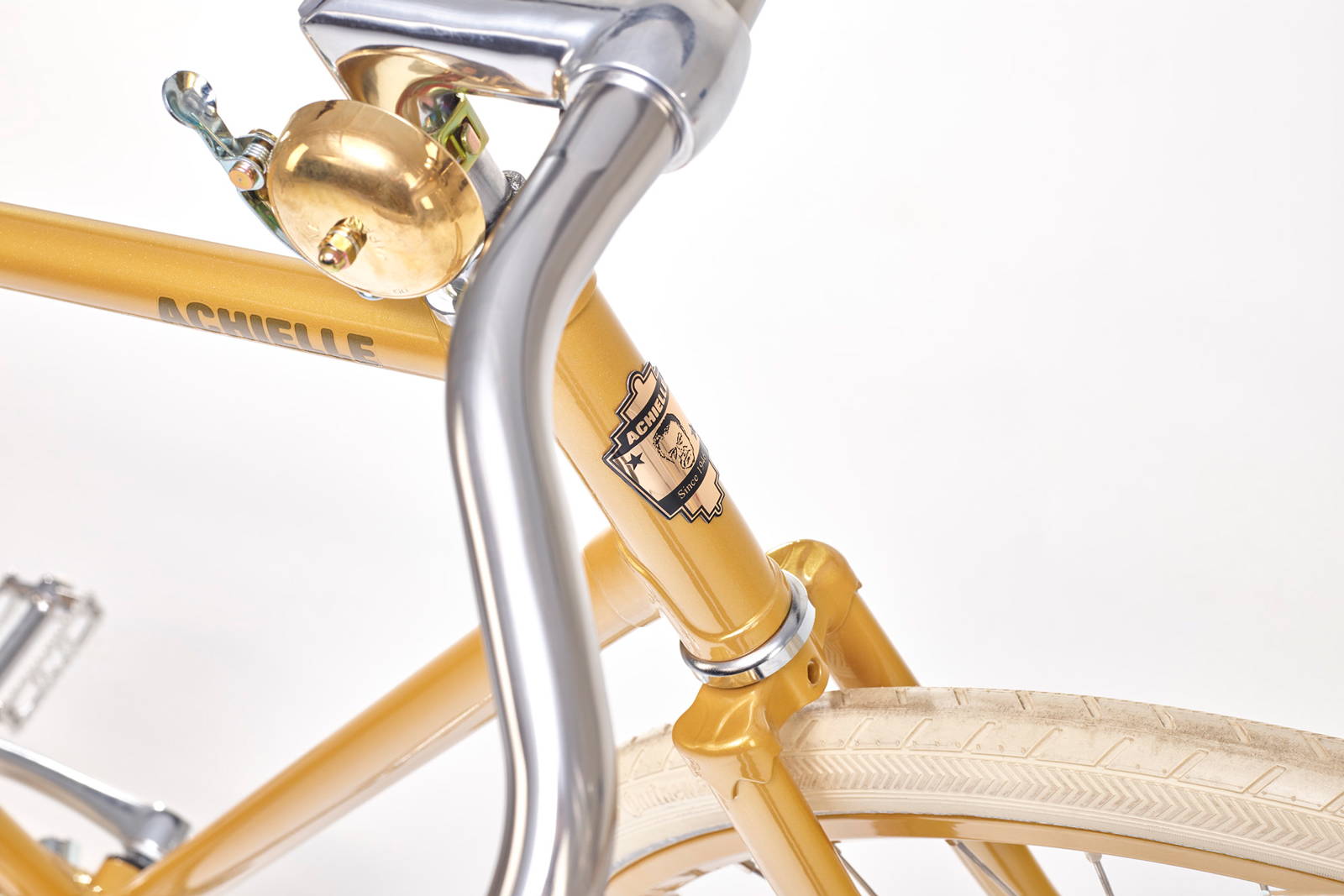 Achielle is based near Ghent in Belgium where both Dutch and French are spoken. This middle position between Holland and France gives Achielle the privileged space to offer the best mixture of French and Dutch bicycle cultures. The Sam and Saar completely embody this state of affairs. Both embrace the high-speed road-racing geometry of a classic Tour De France racer - yet neither are meant to race. The Sam and Saar turn their nose at the heavy upright bikes that the Dutch ride, but both give a nod of the head to the low-maintenance internal gear systems and laundry-reducing chain-guards that make Dutch bikes so legendary. It's pure alchemy: purist road bike geometry coupled with high street fashion.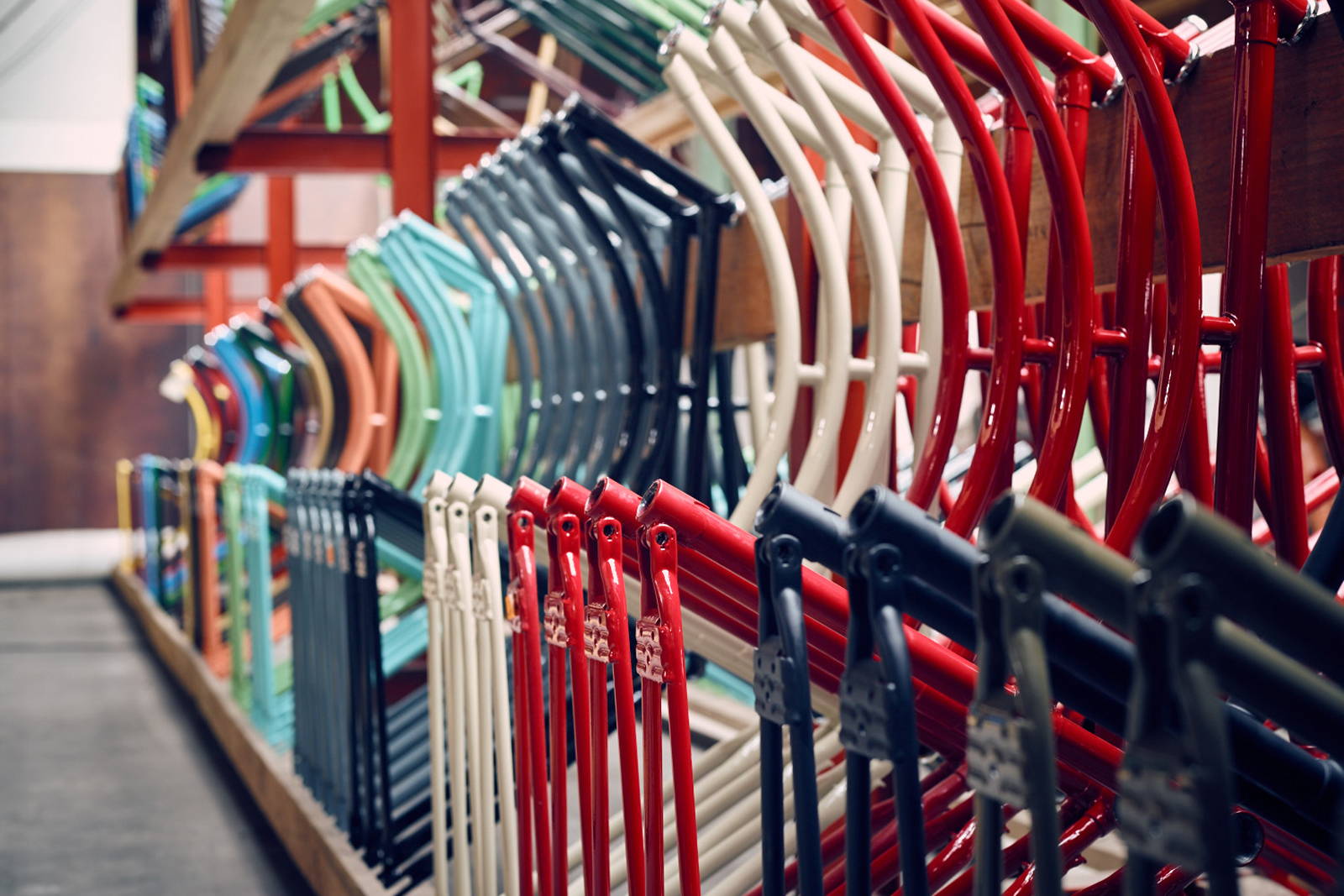 Achielle makes bikes out of steel and steel is a very good thing. If you see a bike still riding around from the 60's or 70's, chances are good that it's made of steel. Steel is strong, steel kind of lasts forever, but the problem with steel is that it can rust if not finished properly. At Achielle, paint finishes are considered as structural as the frame itself. Each Achielle frame is coated with a super chip-resistant powder-coat. That's where the frame is electrocuted with one charge and the paint another. Beneath this is a rust-resistant undercoat. Achielle finishes are pretty for sure, but they also ensure that beauty isn't skin deep.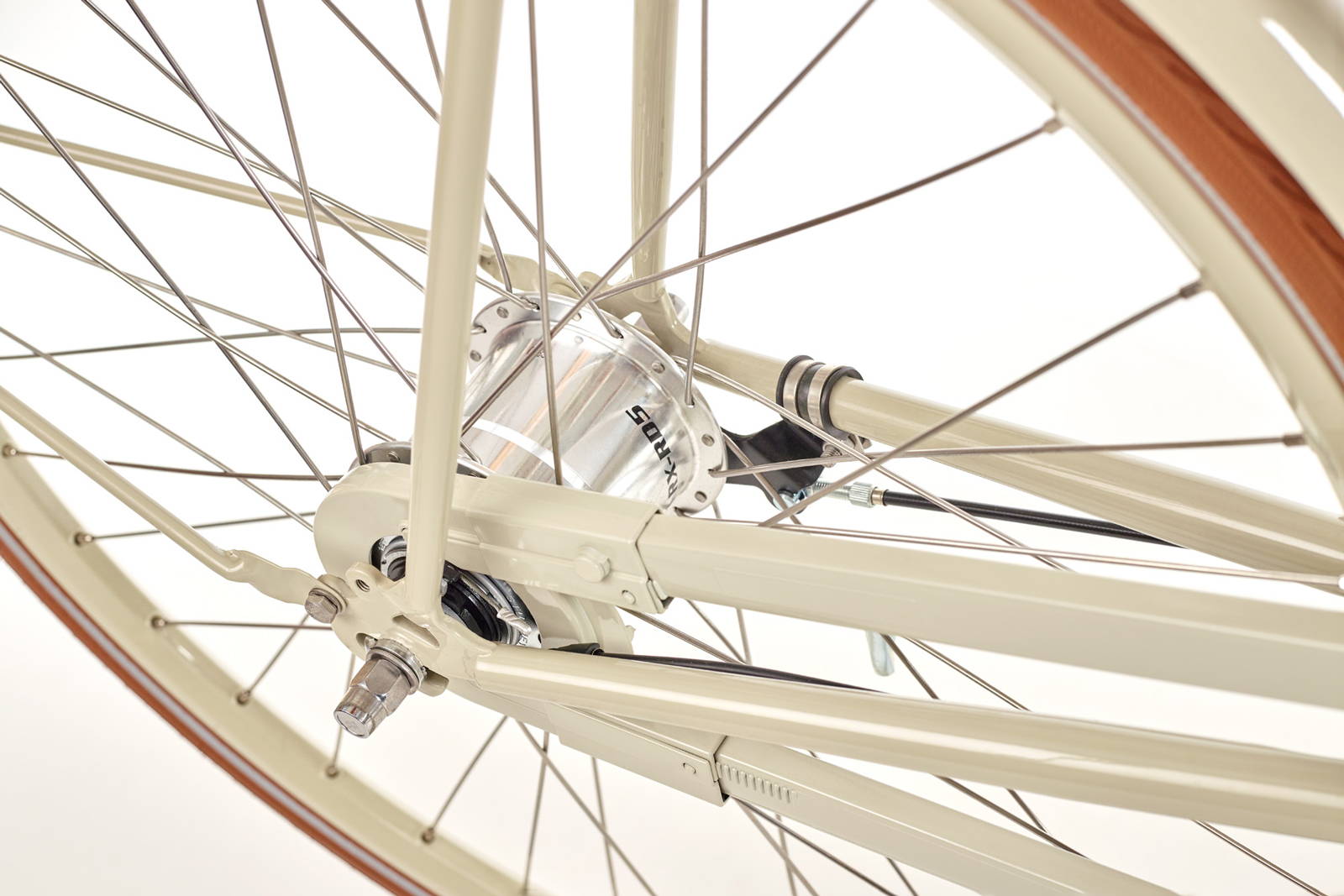 The Dutch are simply paranoid about water getting into stuff, which makes sense when you consider that most of their country lies below sea level. Sealed mechanisms make just as much sense in dense northeast North America, where people have no choice but to store their bikes outside year round (we still recommend a tarp). Of course, if you ride year round, then sealed mechanisms are also critical. Most bikes sold in North America use exposed drivetrains and brakes that are not only quite fragile, but require constant maintenance. Both the Sam and Saar use the legendary 3-speed Sturmey Archer gear hub - which has been around for about a century! - and drum brakes, just like on a car. That means clean lines, less parts and labour, and more weather resistance too.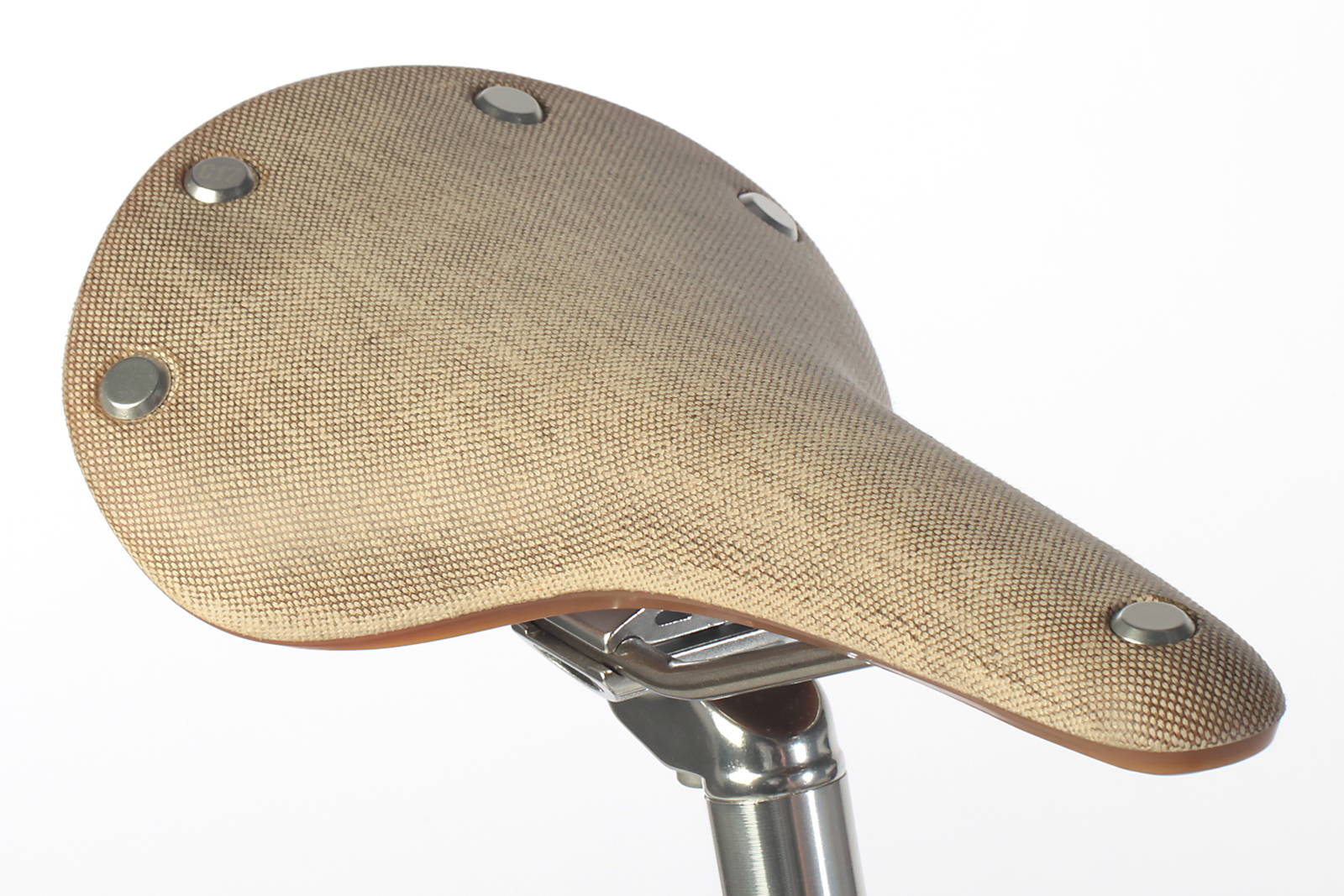 We design our custom Sam and Saar bikes to embody something timeless, with a touch of the classic and the modern. That's why these bikes are spec'd with the Brooks Cambium saddles and grips. Both seat and grips are made of natural vulcanized rubber fused to hardwearing nylon fabric which provide unparalleled comfort and 100% weather resistance.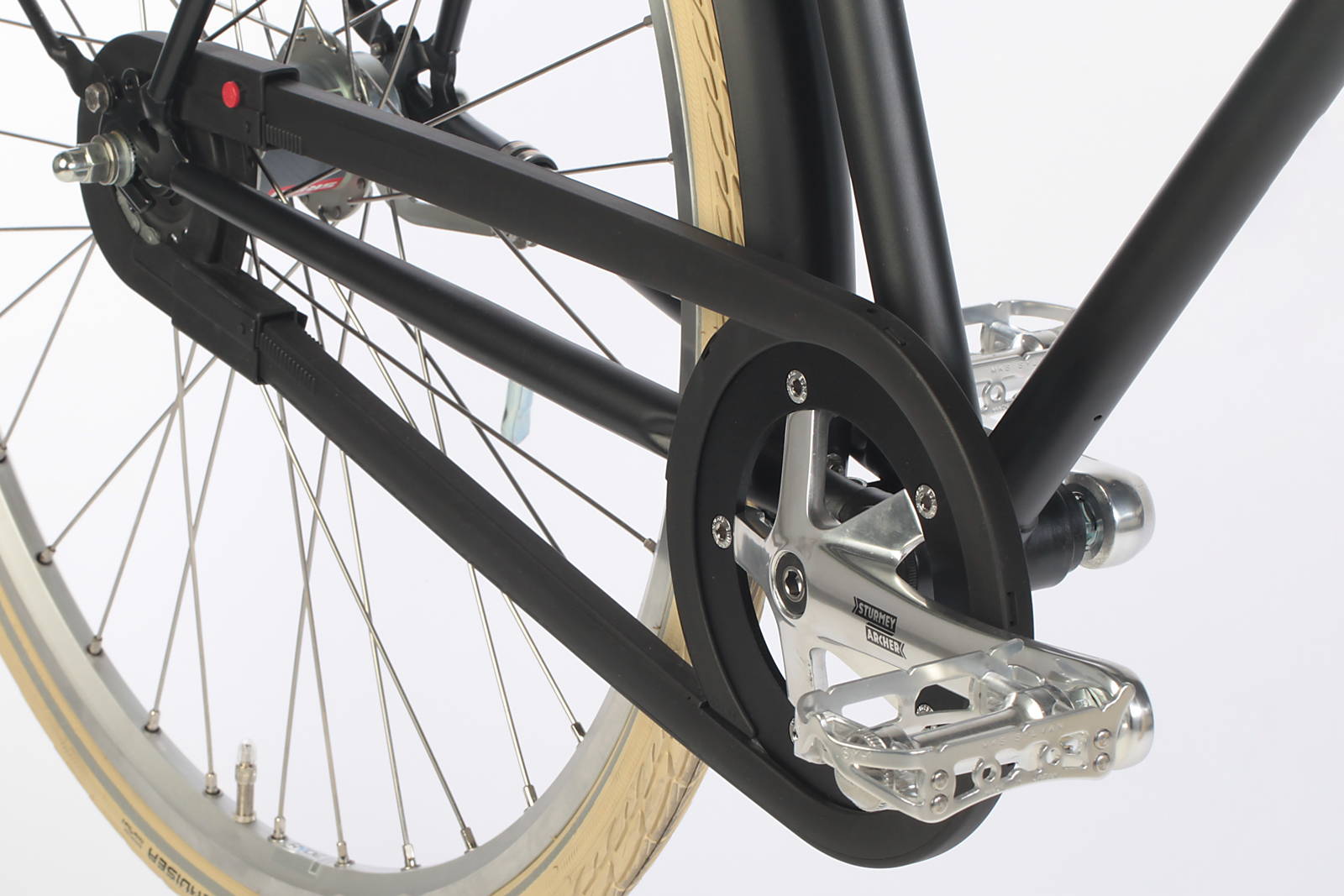 The Hebie chainguard is one of the coolest products to come out of Germany. Unlike Dutch chain-guards, which tend to look clunky and opaque, the Hebie chainguard covers just the chain, and not just the outside but the inside too. That means you can wear your suit to work, but it also means the chain stays just as clean.