---
Posted on 17 February 2022
THE ACHIELLE CRAIGHTON:
A BIKE TO LAST A LIFETIME
The Achielle Craighton is the be-all, end-all of Dutch-style city bikes. Starting with Achielle's signature craftsmanship and building up, it's outfitted with everything you could possibly need and not a bit more. Marrying luxury with functionalism, the Craighton is always prepared so you don't have to be! It looks incredible (I mean, seriously, check it out), it's damn near indestructible (sturdy AND low maintenance), and it gives you all this at a reasonable price. The Craighton is made for real life, whether that's an important meeting, a romantic date, a formal affair, or a slouchy trip to grab the Sunday NY Times. Here are top six reasons why the Craighton could be the next - and last - bike you'll ever buy.
1. STRONG HANDMADE FRAMES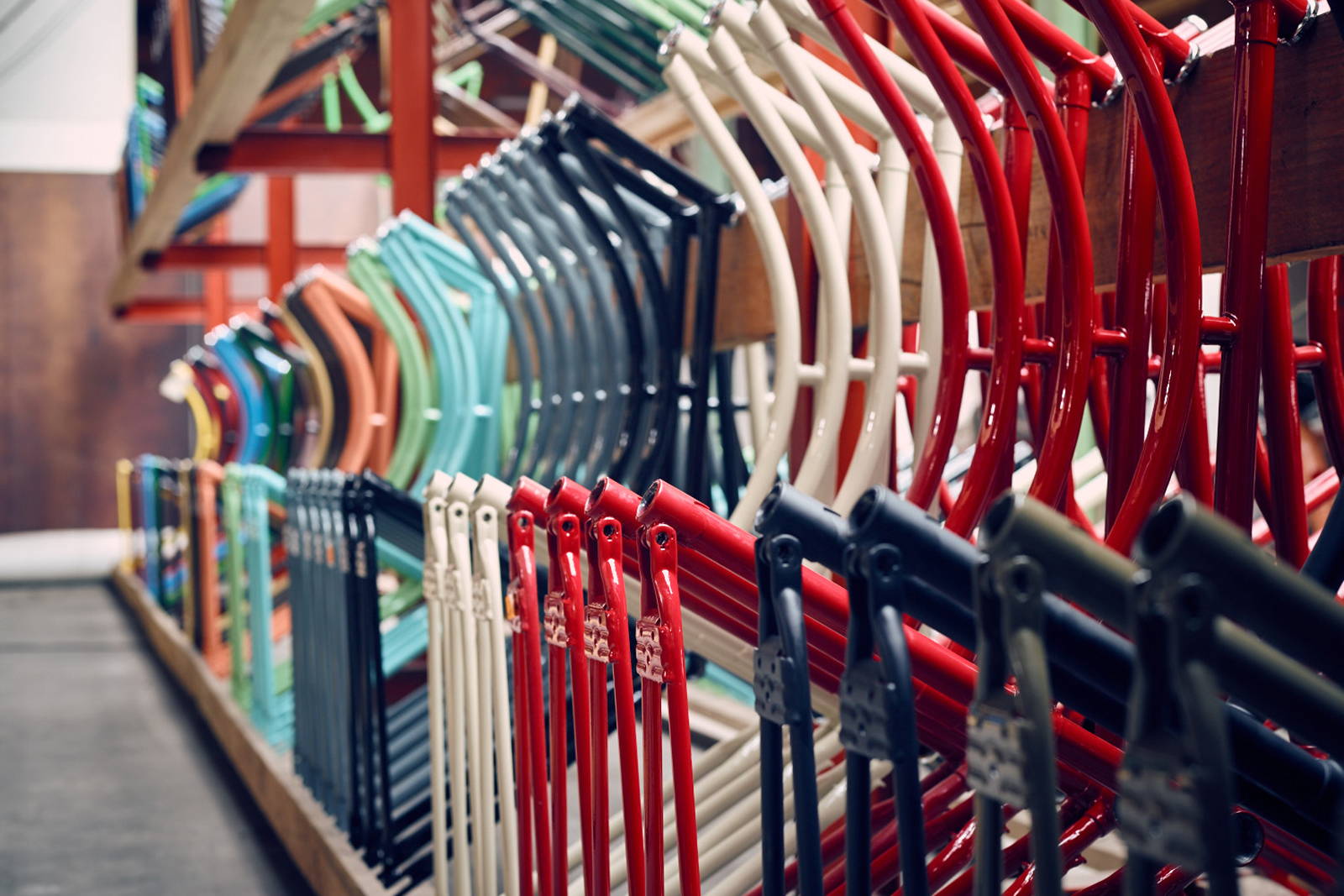 Fine craftsmanship is in Achielle's DNA, literally! The Craighton, like all Achielle bikes, is handmade and assembled using techniques passed through three generations of bike makers. Tubes are hand drawn, brazed, and assembled in house – something very few companies can boast. This attention to detail is not only obvious in the look of the bike, but also in the smooth ride and sturdy construction. Frames are powder coated and painted by hand for a delightfully strong and good-looking finish! To learn more about Achielle's craft and history click here.
2. WEATHER-PROOF CONSTRUCTION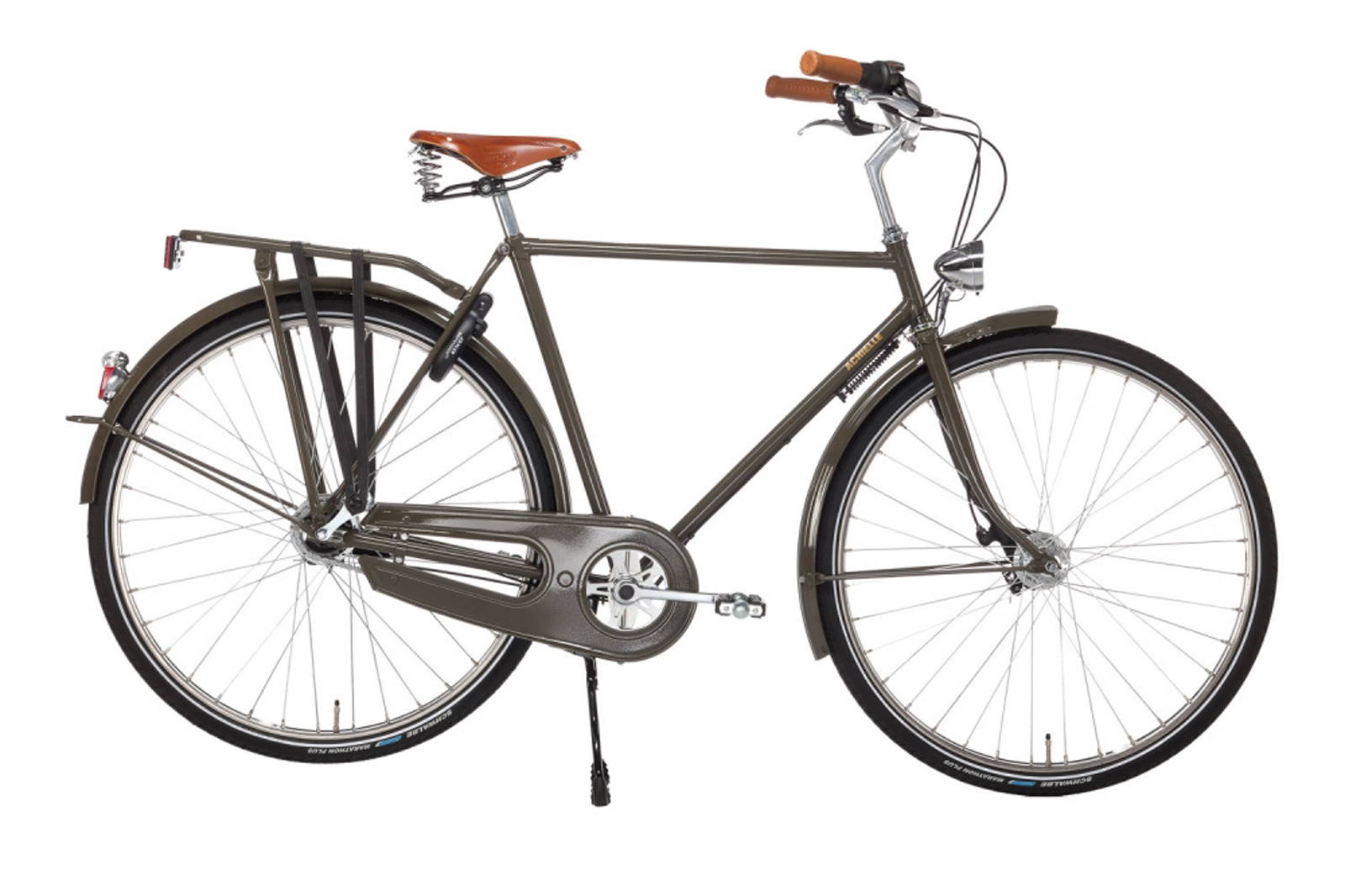 What differentiates the Craighton is its superhuman strength. It is so indestructible it could star in the next Marvel movie. It's built to withstand perpetual outdoor storage. The immaculately constructed powder coated frame, paired with the completely enclosed gears and brakes protect the Craighton against the evil forces of snow, rain, and dirt. Ride it in the winter, ride it in the rain – whatever the circumstance, it's by your side. If you're looking for a mature bike that can take care of itself, you'll certainly find it in the Craighton.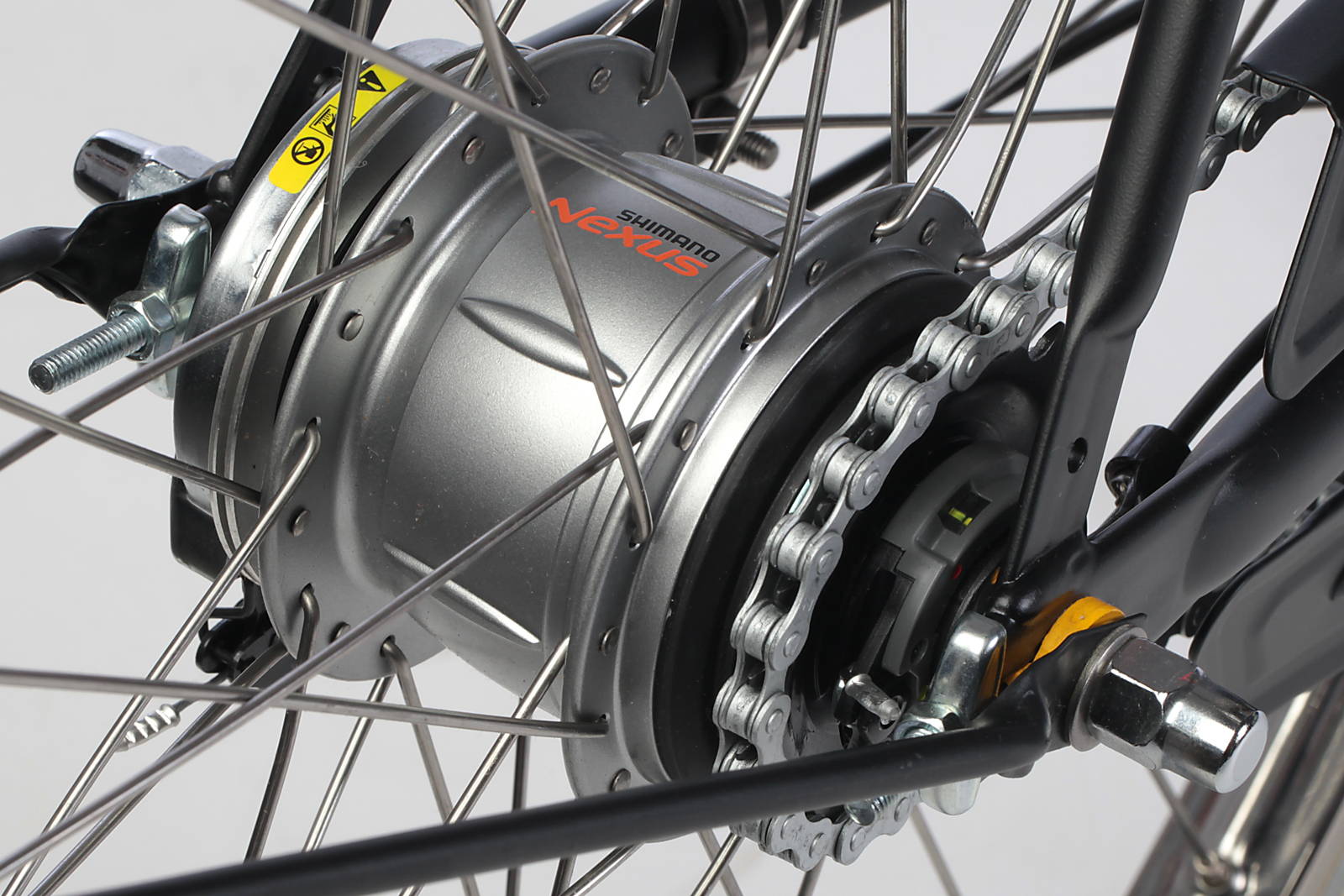 The Achielle Craighton is the kind of Dutch bike that lasts a lifetime. With that kind of longevity, having a decent range of gears is super useful - it means your bike is up for anything, not just flat canal paths. The Craighton comes with an 8-speed Nexus hub that gives you a wide enough gear range to climb, despite the weight of the bike. The hub is also ultra-sealed to keep your precious gears safely tucked away and rarely needing maintenance.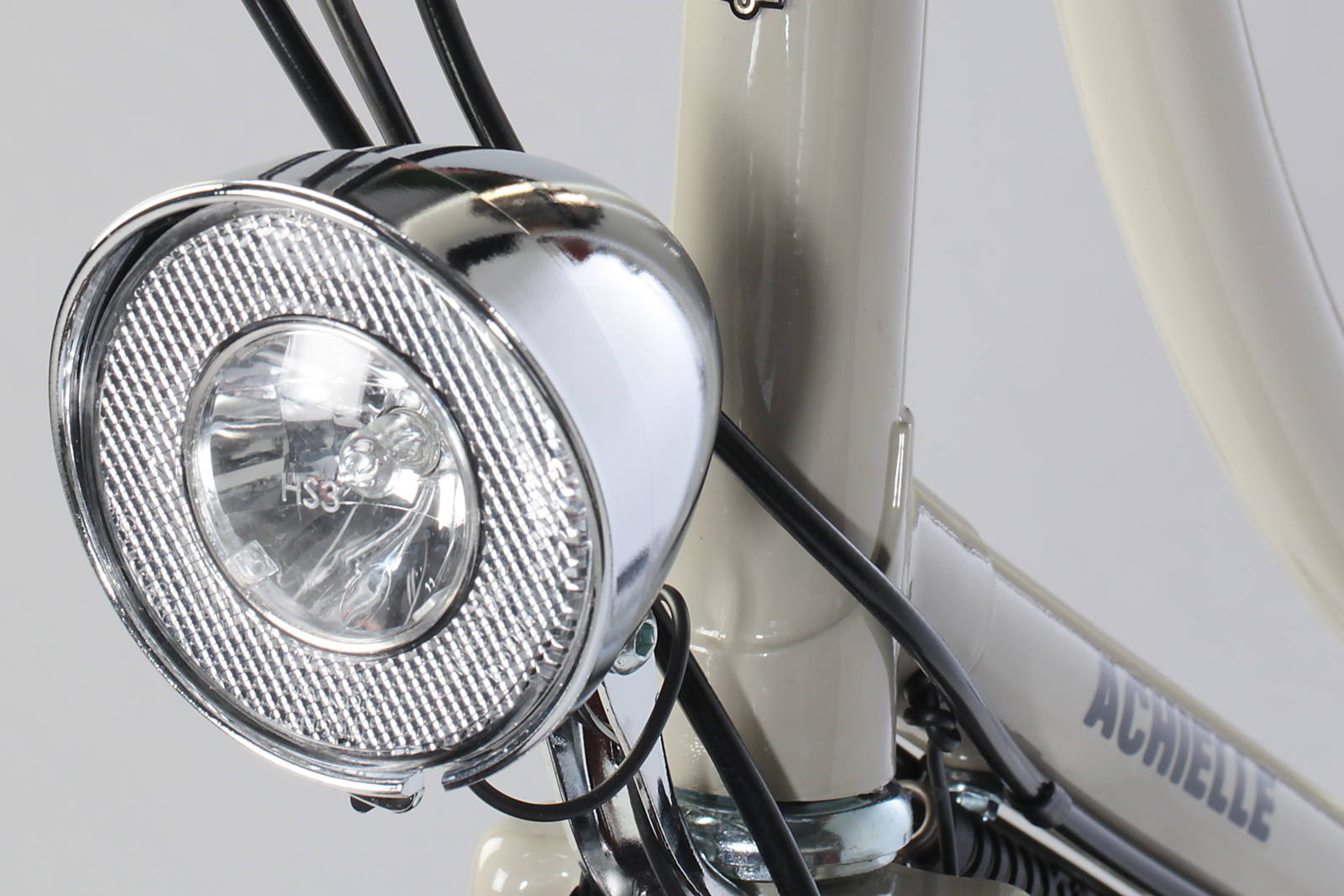 Something that sets the Craighton apart from more basic city bikes is the dynamo lighting system. Dynamo lights work via a hub in the front wheel that generates light as you pedal. It's a system that comes already set up and rarely requires your attention. Never again will you rush to the hardware store for replacement batteries, or show up 20 minutes late to meet your friends because you were charging your USB lights. Dynamo lights are bolted onto the bike permanently and don't require anything but two feet to pedal. It's fuss-free and saves you the pain of having your lights snatched, or forgetting them at home.
5. ULTRA UPRIGHT POSITION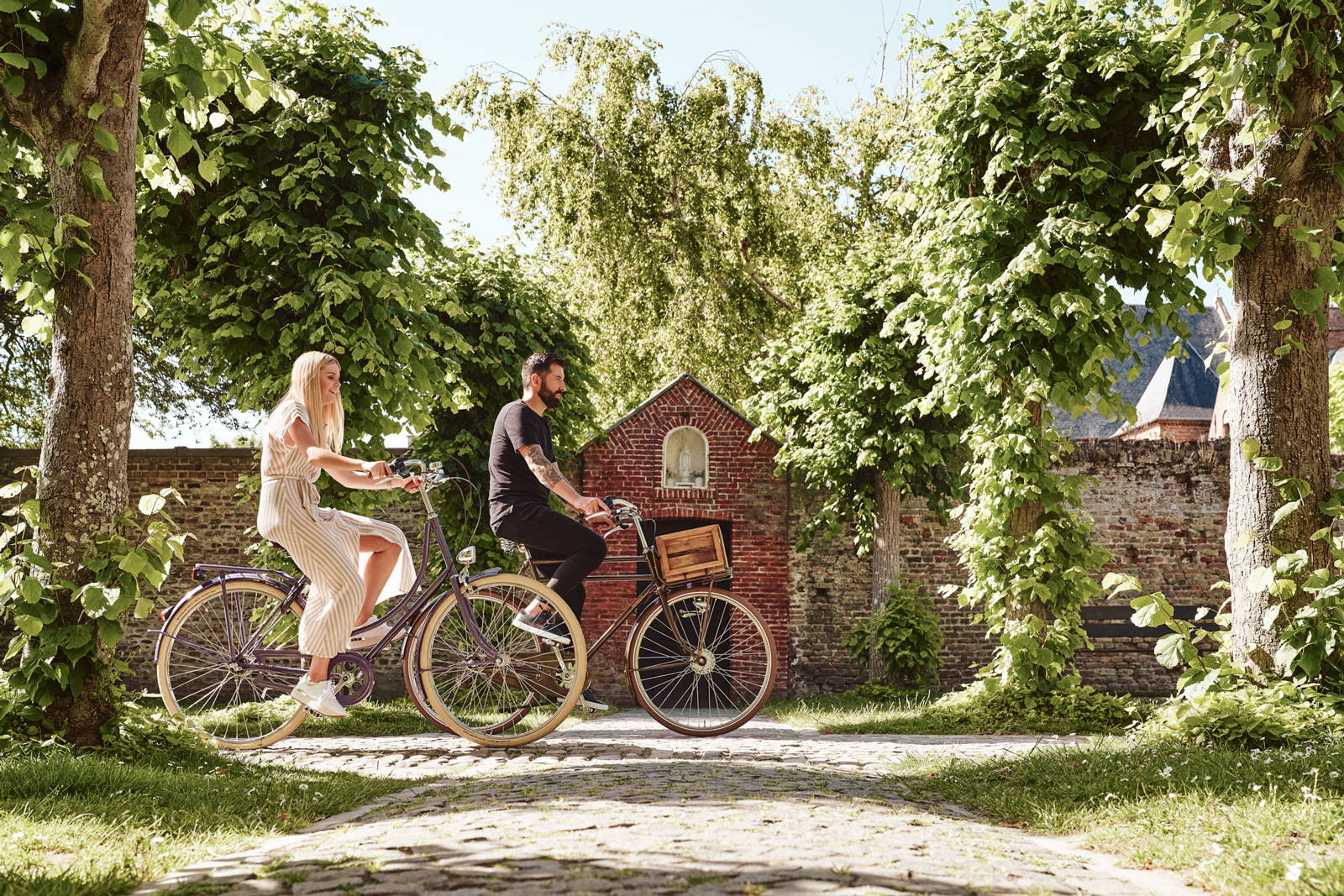 The Craighton comes in two styles: the Oma and the Opa. The Oma is a step-through model, ideal for people who enjoy cruising along with a wide field of vision, people who have more limited mobility, or more simply people who want to ride in a dress. The Opa, a roadster frame, is still upright thanks to the high stem and swept back handlebars but places your body into a more forward position, giving you more pedaling power. This frame is great if you still need visibility for the city, but want some extra force for hills or longer rides.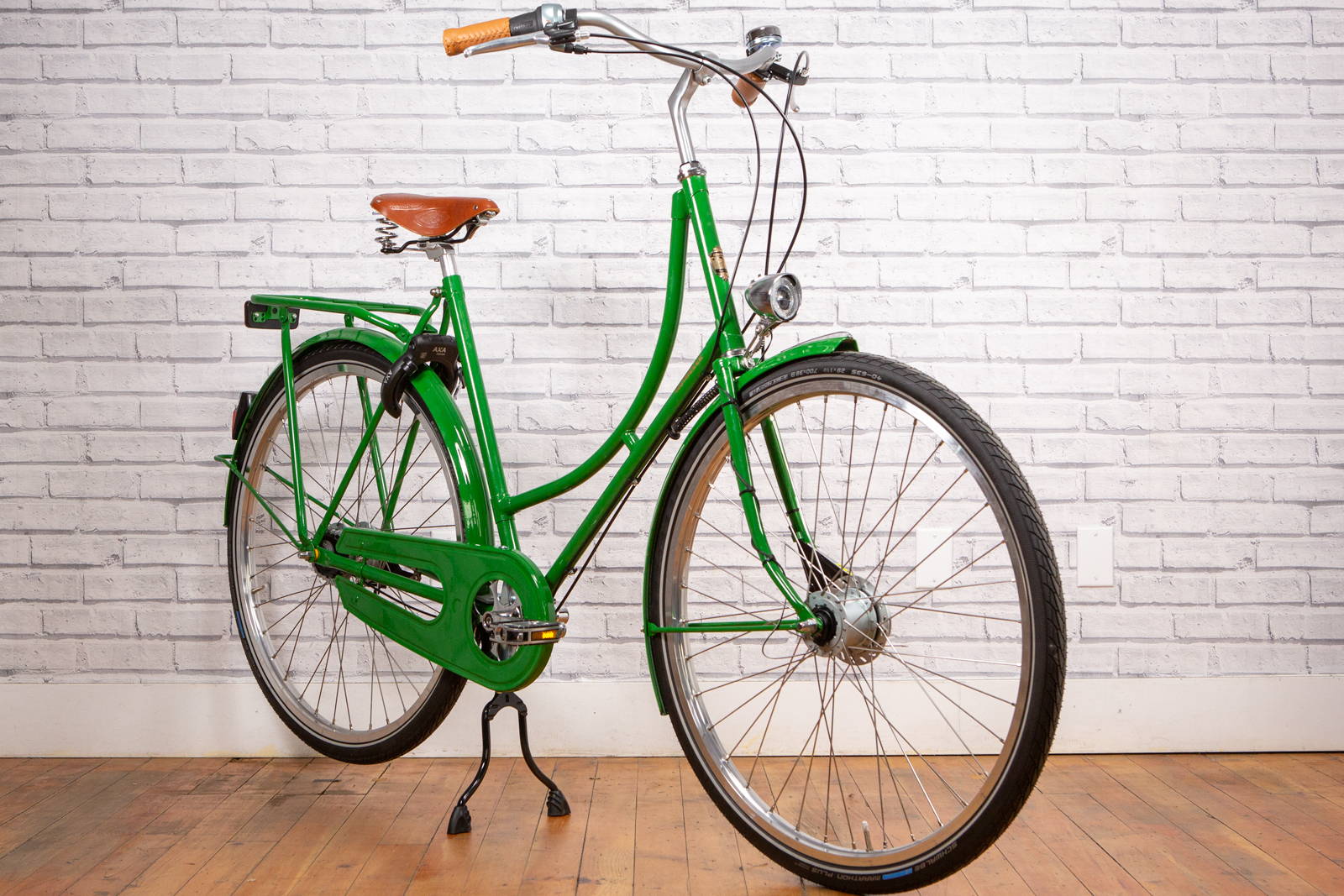 The Craighton, like all Achielle models, comes with all the best quality European parts iuncluding a full chain guard, powder coated fenders, and puncture proof Schwalbe Marathon tires. Where it differs from other models like the Babette is all the extra features you get that you didn't realize you needed. The super strong Hebie double kickstand supports the bike no matter how many groceries or garden supplies you're carrying, and the Hebie steering stabilizer gives balance to the bike for a smoother ride. The Craighton also comes outfitted with a Brooks leather saddle which molds to the rider's sit bones and creates ultimate comfort. Plus, a rear wheel "cafe lock" keeps your bike safe when you run in to grab your take-out.